"... I think we may have been visited already (by UFOs). We don't know for sure. ... (John Podesta) has made me personally pledge we are going to get the (UFO) information out one way or another. Maybe we could have, like, a task force to go to Area 51."
- Hillary Clinton, December 30, 2015, interview with reporter
Daymond Steer at The Conway Daily Sun, Conway, NH
January 29, 2016  Winnipeg, Manitoba, Canada - John David Podesta born January 8, 1949, is married, has three children, served as Chief of Staff in the second Bill Clinton Administration, was White House Counselor to President Barack Obama overseeing climate change and energy policy From December 2013, until he resigned on February 13, 2015, to become the Chairman of Hillary Clinton's 2016 presidential campaign.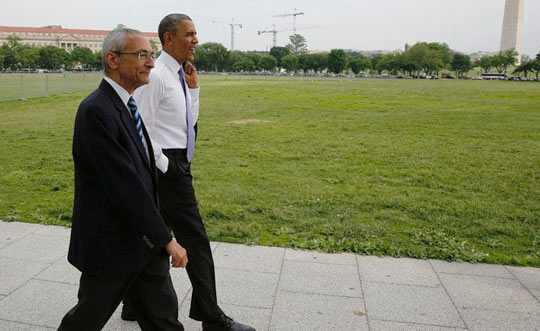 © 1998 - 2018 by Linda Moulton Howe.
All Rights Reserved.