"The most intense part of the beam was the center.
It lasted until about 6:45 am EST, but not sure how long it was present
prior to the initial sighting at 6:30 am. It continued to pulsate until
it collapsed on itself in the middle after ten minutes of pulsing."
- Resident of Pedricktown, NJ — See large image below
March 20, 2016 Pedricktown, New Jersey - On March 18, 2016, I received an email with an unusual photograph attached taken a month ago in the early morning of February 15, 2016, in Pedricktown, New Jersey.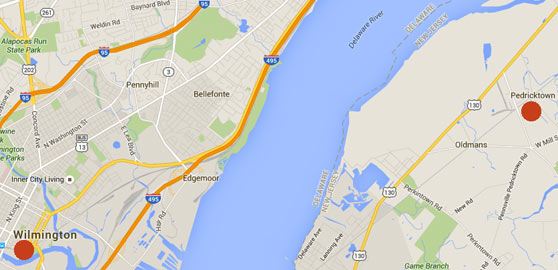 Pedricktown is near the Delaware River about 20 miles northeast of Wilmington, Delaware. It's an unincorporated town with a population of 524 in farm country that is home to the Salem Oak Winery.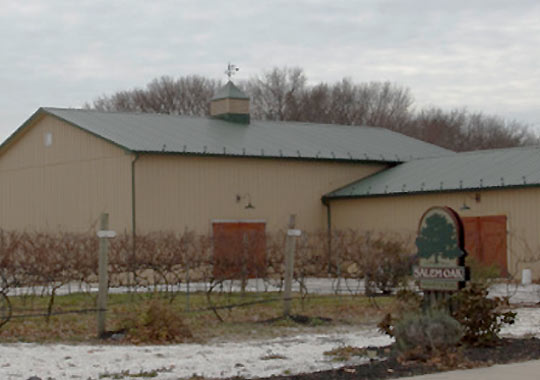 A Pedricktown resident sent the following email with his image of a mysterious, pulsing pink beam that lasted for at least ten minutes before the strange beam kept contracting on itself half a dozen times getting smaller and smaller until it disappeared.

© 1998 - 2018 by Linda Moulton Howe.
All Rights Reserved.