"The humanoid bodies were put on and taken off at will for a specific goal. ...My body is like a robe I can take off and put back on."
- Pennsylvania female abductee, 1987, looking at cloned bodies in lighted tubes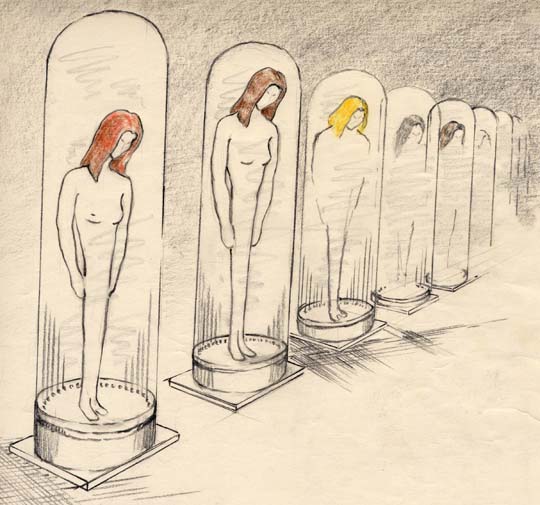 Return to Part 1.
January 15, 2018 Albuquerque, New Mexico - In addition to the Part 1 whistleblower's typed August 17, 1992, letter about the U. S. government's taxonomy of five different groups of non-humans — Ebens, Archquloids, Quadaloids, Haplaloids and Trantaloids — I was also able to do a private recorded interview three years later.
The following are excerpts from that interview that I typed in July 1995. The MJ-12 insider begins by explaining that an MJ-12 member had a face-to-face meeting with the Ebens.
Click here to subscribe and get instant access to read this report.
Click here to check your existing subscription status.
Existing members, login below:

© 1998 - 2023 by Linda Moulton Howe.
All Rights Reserved.