"The alien in the photo had a lima bean-looking head, skinny little slits for sunken eyes, hardly any mouth, kind of a baby nose, no ears that are discernible. It was just really creepy-looking. It was obviously a reptilian-kind of creature. Looked like whitish-grey snakeskin or something like that."
– U. S. Navy Chief Petty Officer, Chief Yeoman (Ret.)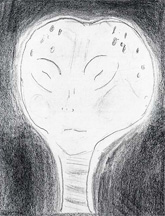 Return to Part 1.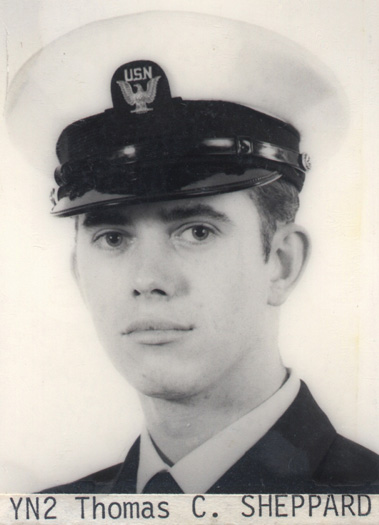 Updated August 3, 2018   Earthfiles Archive originally posted March 17, 2006 –  Albuquerque, New Mexico – This report contains two important videos with U. S. Navy Chief Yeoman Thomas Colman Sheppard (Ret.), who describes non-human photographs he saw in a file labelled "Roswell" and was classified MAJIC when he was stationed in Okinawa in November 1976. Thomas Colman Sheppard was born in 1957 and became a U. S. Navy E-7 Chief Petty Officer, Chief Yeoman, serving from September 1975 until his retirement in 1995.
Thomas Colman Sheppard served in the U. S. Navy from September 1975, until his retirement twenty years later in 1995 as an E-7 Chief Petty Officer, Chief Yeoman. Tom is now 63-years-old and wants to be on the record about his extraterrestrial knowledge because he told me, "I can't believe our government is still keeping it a secret." Tom strongly feels that the public should be told the truth.
Here is Tom Sheppard's "Naval History of Assignments" from March 26, 1976 to 1978 with the Pacific Amphibious Group One at White Beach, in Okinawa, Japan.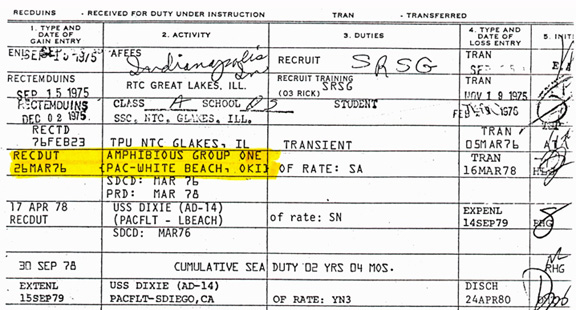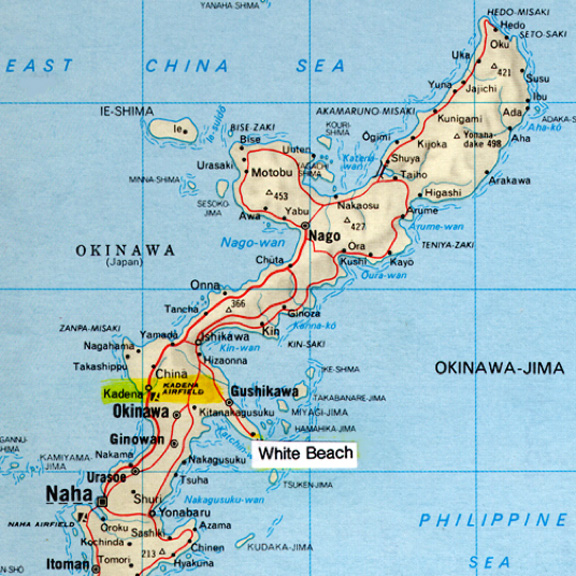 Thanksgiving Night, 1976, Okinawa White Beach
We're going back to Thanksgiving night in 1976. Tom Sheppard was stationed at White Beach Naval Base in Okinawa. At the time, he was a Seaman Apprentice to the staff of the Commander, Amphibious Group I. Most of his work was clerical.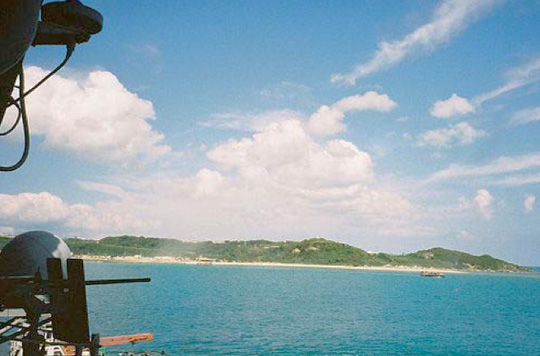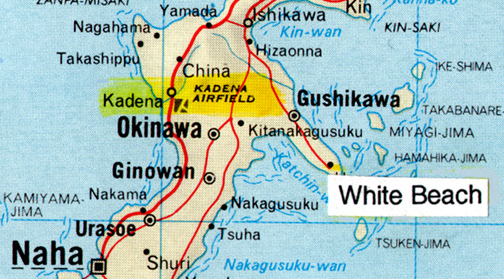 U. S. Navy Chief Yeoman Tom Sheppard Sees Roswell Photos of Alien Beings
That November 1976 Thanksgiving night, he was in the Administration building with two other men, Robert Turman and Craig Howard. Howard was mechanically gifted and liked to prove he could get into sensitive areas that were off limits. That Thanksgiving night, Craig Howard had gotten into a vault that contained classified material and was yelling for Turman to join him. Tom Sheppard watched as Turman ran by into the administration office that contained the vault. Sheppard wondered what Howard had found that was so urgent. Listen now, as retired Navy Chief Yeoman Tom Sheppard tells what happened.
Tom Sheppard and his two Navy colleagues, Craig Howard and Robert Turman, thought they had been able to enter the classified vault without anyone finding out. But on the Monday after that 1976 Thanksgiving weekend, the three men were summoned by a very angry Chief James Seeley. Tom saw the other two men had to put on their dress uniforms for some kind of punishment — and he was kept in office detention for several hours. But Thomas Sheppard was never asked to sign a non-disclosure agreement that would have sworn him to secrecy for perhaps the rest of his life.
Two weeks after their vault adventure, Capt. Seeley ordered Tom Sheppard, Robert Turman and Craig Howard to drive with him to a dentist at Kadena AFB about an hour from White Beach. Tom was put to sleep and never told what the dentist did. He thinks the other two men were treated the same way. But his Navy records mysteriously never included the Kadena AFB dentist visit.
I asked Tom if the dentist might have implanted monitoring devices in their teeth. Tom said that a few years later he learned that was possible to do and figured that's what had been done. The tooth that bothered him after the Okinawa dentist visit was finally pulled in the 1990s by a civilian dentist in the United States who asked, "When did you do intelligence work?"
Tom said he had never done intelligence work, but he did not tell the dentist about what had happened in Okinawa.
Several months after the three men were taken to the Kadena AFB dentist, Tom finally learned more from Craig Howard that the vault photos and files were from a UFO crash near Roswell, New Mexico, in the late 1940s.
Thomas Colman Sheppard was honorably discharged from active duty as E-7 Chief Petty Officer, Chief Yeoman, U. S. Navy, on November 30, 1995, after twenty years of service.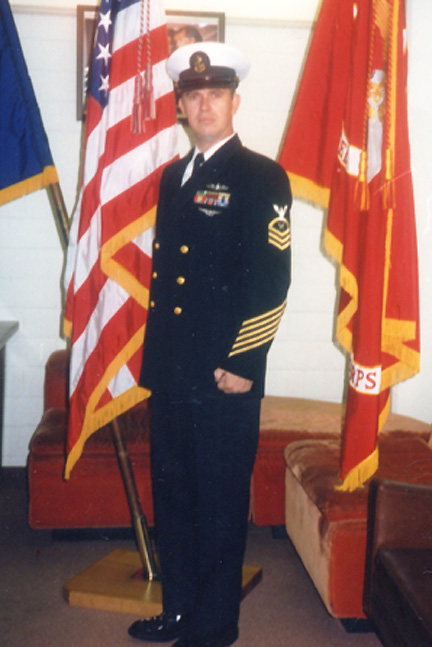 Return to Part 1.
Also see:
Parts 1 – 10:   Army/CIA Unit Studied the Real UFO Blue Book Cases.
---
More Information:
For further information about an alien presence interacting with Earth and its advanced UFO/UAP technologies, please see An Alien Harvest and the 2-volume Glimpses of Other Realities in the Earthfiles Shop, plus the Earthfiles Archive, of which a few are listed below from the more than 2,500 in-depth reports organized in chronological order from 1999 to 2017 ongoing.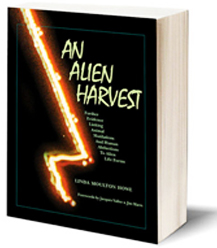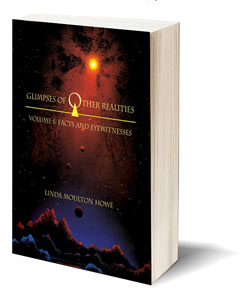 An Alien Harvest, 2nd Edition, © 2014, and 2nd Edition of 2-Volume Glimpses of Other Realities with hundreds of images and documents in color and B&W throughout © 2015 and 2018 by Earthfiles Reporter and Editor Linda Moulton Howe. Please see Earthfiles Shop.
In Earthfiles Archive:
---
Websites:
SOM1-01 Training Manual: "Extraterrestrial Entities and Technology, Recovery and Disposal, TOP SECRET/MAJIC EYES ONLY": https://www.earthfiles.com/news.php?ID=604&category=Real%20X-Files
Majestic 12 Documents: http://www.majesticdocuments.com
American Presidents: http://www.presidentialufo.com

© 1998 - 2018 by Linda Moulton Howe.
All Rights Reserved.