"It's exciting, even just technically, to get this up close and personal to a black hole."
— Priyamvada Natarajan, Ph.D., Astrophysicist, Yale University, New Haven, Conn.
"Even if the new images do not overthrow Einsteinian relativity, they will be invaluable as astronomers' first glimpses into the hearts of these black hole cosmic entities and the way they generate cosmically catastrophic energies."
— Dennis Overbye, Science Reporter, The New York Times, April 9, 2019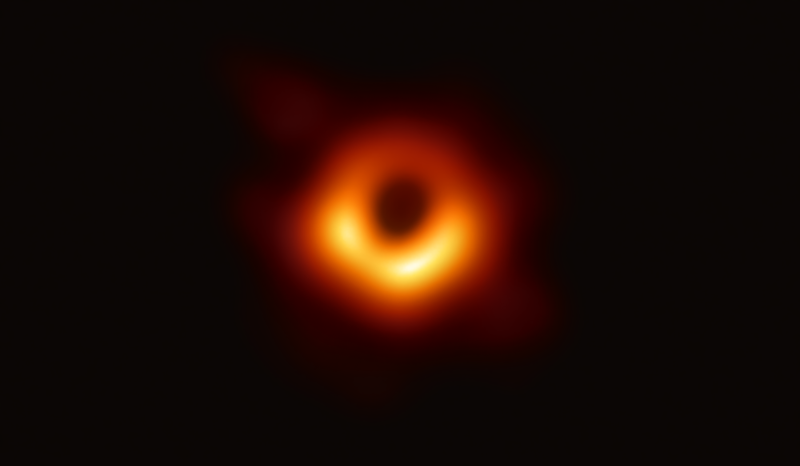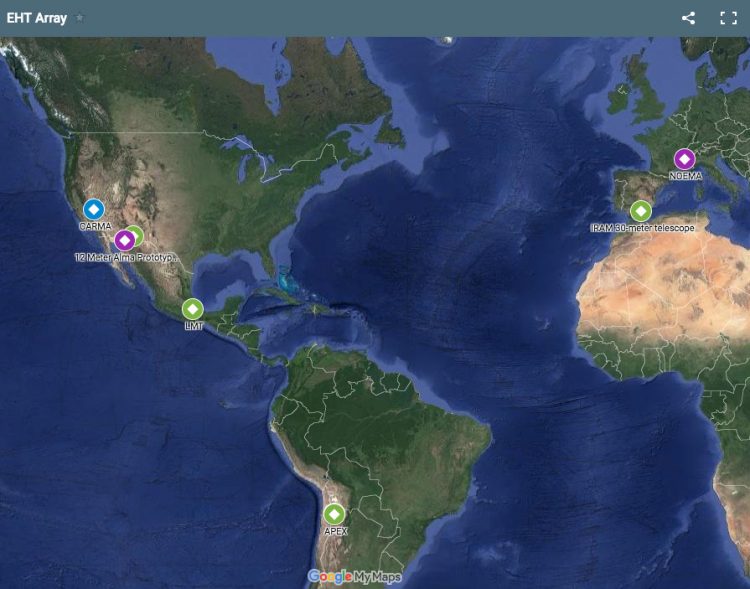 April 10, 2019 Albuquerque, New Mexico – On Wednesday, April 10th 2019, starting at 9 AM Eastern (13:00 Universal Time) in several simultaneous press conferences around the world augmented by satellites, the Event Horizon Telescope (EHT) Collaboration (above map plus new sites in Greenland, South Pole and growing) will present its first results since April 2017, after trying to photograph two different black holes. The equipment then were eight telescopes, synchronized by atomic clocks, that were aimed for ten days in April 2017, at the center of our Milky Way galaxy's black hole called Sagittarius A, and the center of another galaxy called M87. It has taken two years to analyze the massive amount of data.
The black hole at the center of our Milky Way is 26,000 light-years from Earth and is estimated to be equal to the mass of four million suns like our yellow one. But can it be photographed? That's what today's global press conference is about and scientists are enthusiastic. At Yale University, astrophysicist Priyamvada Natarajan told The New York Times: "It's exciting, even just technically, to get this up close and personal to a black hole."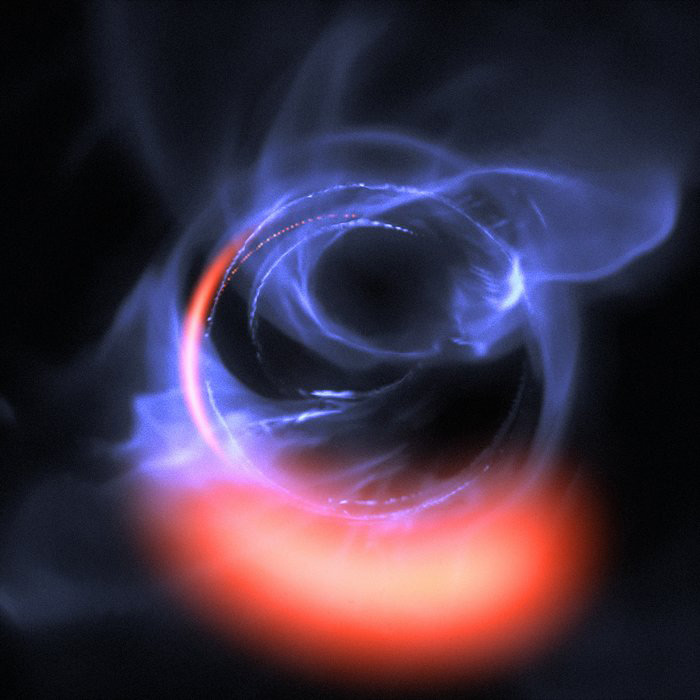 Scientists organized the global, Earth-sized Event Horizon Telescope in order to improve the capability of Very Long Baseline Interferometry (VLBI) at short wavelengths hoping to finally get an image of an actual black hole. EHT's press release states: "This technique of linking radio dishes across the globe to create an Earth-sized interferometer, has been used to measure the size of the emission regions of the two supermassive black holes with the largest apparent event horizons: SgrA* at the center of the Milky Way and M87 in the center of the Virgo A galaxy.  In both cases, the sizes match that of the predicted silhouette caused by the extreme lensing of light by the black hole.
"Addition of key millimeter and submillimeter wavelength facilities at high altitude sites has now opened the possibility of imaging such features and sensing the dynamic evolution of black hole accretion.  The EHT project includes theoretical and simulation studies that are framing questions rooted at the black hole boundary that may soon be answered through observations."
You can follow the Event Horizon Telescope on Facebook and Twitter at @ehtelescope.
Also see:
04-26-2018 – Scientists Trying for First Photo of Milky Way Galaxy's Black Hole
02-24-2017 – Part 1: A Physicist Thinks Our Universe Is Simulated
02-24-2017 – Part 2: In A Simulated Universe, Why Avatars and Reincarnation?


---
Websites:
Event Horizon Telescope:  https://eventhorizontelescope.org/

© 1998 - 2019 by Linda Moulton Howe.
All Rights Reserved.