"Perseverance got us to Mars. With Ingenuity, we soar higher. The Mars Helicopter made history today by being the first craft to achieve controlled, powered flight on a planet beyond Earth," near 3:46 AM PDT.
— NASA JPL, Monday, April 19, 2021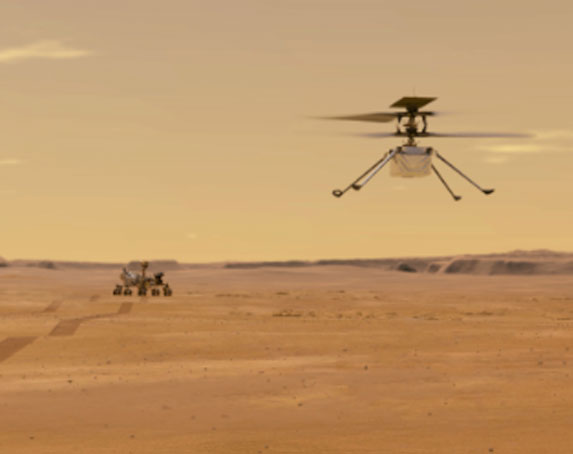 April 19, 2021 Albuquerque, New Mexico – The 4-pound Mars Helicopter, Ingenuity, rose about 10 feet off the ground today near 3:30 AM ET, making its first controlled, powered test in the cold, thin atmosphere and different gravity of the red planet. This is an illustration of what happened. NASA says after this, "subsequent flight tests will be scheduled and will be documented via high-definition cameras on the Perseverance rover. The Perseverance will provide support during helicopter flight operations, taking images, collecting environmental data, and hosting the base station that enables the helicopter to communicate with mission controllers on Earth."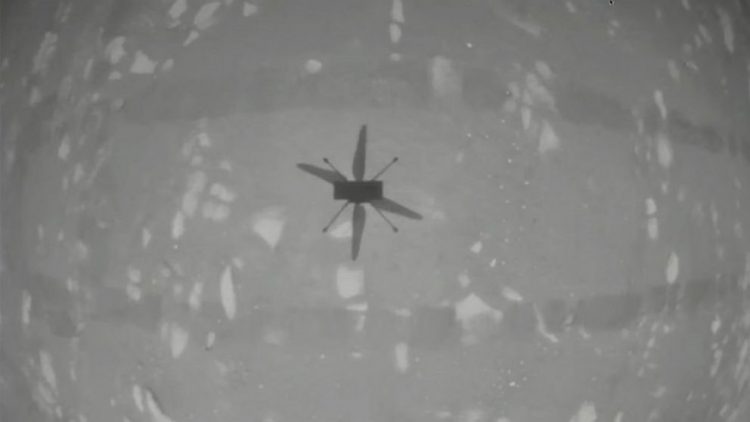 NASA's website streamed live the brief 10-foot-high test on NASA's website and social media platforms at 6:15 AM ET, when the data from Mars had traveled about 140 million miles to Earth.
---
More Information:
Perseverance Mars Rover:  https://www.nasa.gov/press-release/nasa-s-ingenuity-mars-helicopter-succeeds-in-historic-first-flight

© 1998 - 2021 by Linda Moulton Howe.
All Rights Reserved.