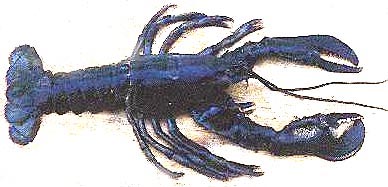 January 23, 2000  Guilford, Connecticut – This week fishermen from the Connecticut Commercial Lobstermen's Association met with state and federal officials to discuss why 100,000 lobsters died this past fall in Long Island Sound. Pathologists confirmed an amoeba which invades marine animals when their immune systems are weakened was pervasive throughout the dead lobsters. But what weakened the creatures' immune systems?
According to the Association's President, Nicholas Crismale, the terrible die off occurred right after the massive spraying of the pesticide Malathion to kill mosquitoes in New York and Connecticut. That was after birds and people became ill and died from the Kunjin West Nile Fever Virus. At first, both New York and Connecticut officials said pesticides had been ruled out because not enough pesticide was sprayed to accumulate in any strength in the Long Island Sound waters. However, the lobstermen have since learned there was no pesticide testing. So, now they are using their own money for independent tests on the lobsters. Malathion is metabolized in animals to another toxin called maloxon which is harmful to marine life. The lobstermen also learned there was enough wind during the helicopter spraying to carry Malathion over the Long Island Sound waters.
---
Interview:
Nick Crismale, President, Connecticut Commercial Lobstermen's Association, Guilford, Connecticut: "And some of the reports I've been getting from Rep. Ackerman in New York who is concerned about the way the spraying was handled and the doses and the breakdowns into metabolites, we became concerned.
Has anybody discussed what they might do to control the malathion spraying if in factg there is a link to the lobster die off?

I would think if there is a link to the lobster die off that our government would be a little reserved in using the spray. I mean, at this point here, they can't tell us it isn't the spray. They can't tell us it is the spray. They really can't ­ they haven't told us anything! And that's concerning to us as an industry. We don't know. I would say if it's the spray ­ I think at this point, the lobstermen in the industry would like to see it stopped. If we feel that is directly the smoking gun here, we would do as much as we could to stop it.
I think there are alternatives to the spraying of Malathion and after researching and reading about it, I'm a little concerned about the spray and the effect it would have on people and the environment. People first and then the environment. I was a little concerned that the people that were hurt ­ it is a health concern ­ I think our government has to take some issues here and really assess what they are spraying. And if they are going to spray it (then) deem it's necessary to oversee the whole spraying operation.
The thing that concerns me more than anything is that everyone seems to be concerned on the lobsters and the lobsters are dying. But the other creatures, the other fish and crabs and so on that live on the bottom are also dying. Sea urchins and so on.
So everything is affected?

Well, everything seems to be affected, yes. Whatever is causing this, it seems to be affecting the environment in the Long Island Sound, the eco system in the Long Island Sound. We saw massive die offs down toward the western end of the Sound. I mean, to the point where we were losing 80% to nearly 100% of the lobsters. They were dying. The balance were extremely lethargic and eventually died.
Is that why you were quoted as saying that you lost a four to five year stock on lobsters?

Yes, it is.
Can you explain to the lay person what that means?

Traditionally in the course of a season, we go out and trap the lobsters. We are very discriminating fishermen in that we put bait in the trap and put the trap down. We provide food for the lobsters and we provide them a place to seek shelter from predators and so on. And what happens is that we pull up the traps. We take the ones that are legal. We have a gauge size and we take the ones that are legal and the immature lobsters and the females we let go to propagate the stock. And those lobsters were lost.
Now, the original estimate was approximately 100,000 lobsters. And when you take into consideration that approximately ten million pounds of lobsters are caught in the (Long Island) Sound annually and then you multiply that by a 5 or 6 year stock and that's approximately how long it takes a lobster to reach legal size.We approximate that 40 to 50 million pounds of lobsters (died off).
Does that mean there won't be lobsters to catch in the next four to five years in the Norwalk to Long Island area?

What it means is we don't know yet. We have seen a few lobsters. Not enough to make it economically feasible to trap them, but we don't know. And they are still in a very lethargic and sickly state, so what we've been told from the science that's been done so far is that they are infected with this amoebae – it's something similar to a virus, a flu bug that somebody might get when your immune systems break down. This opportunistic bug that's in the water gets into their systems and eventually kills them.
What is it that destroyed their immune system?
That's what we're concerned about. Initially we weren't getting too many answers from our local, state government. So we solicited help from a biologist at the Lobster Institute in Maine. He came down at our expense. He spent approximately ten days here and dove on different sites and he accumulated blood samples and dissected weak lobsters to assess it. And at that point, he indicated that the stock – which is pretty native to Long Island Sound – was infected and he was extremely concerned. They are going to die.
That they are all going to die?
That eventually all. What happens is the disease is transferable, unfortunately. And we're obligated to let the weak lobsters and the female lobsters go. So consequently, if they have the bacteria or virus and they die, the healthy ones will eat them and they eventually become infected.
We had by-passed the idea about the pesticide, which was our original idea, because our state government told us it was not pesticide. It's the Department of Environmental Protection in Connecticut and DEC in New York.They had ruled that out and they had ruled out any pollution. That's all been in the newspapers. So, naturally we figured that they had assessed that and tested for it, only to find out that they had not tested for it and we as concerned fishermen said, 'Well, I guess we have to take the next step.'
You had specifically asked them before that ruling about the spraying with malathion to kill mosquitoes because of the West Nile Virus Fever outbreak?

Yes, and the initial response was that they ruled it out because of the dilution factor.
They said there would be too much dilution of the sprayed pesticide in the water they would be spraying over in planes?
That's correct.
What happened after the political denials of a link between the lobster die off and the malathion spraying?

Well at that point, no one was giving us any answers as to what to do. We had businesses and families and being lobstermen, our business is closely related to our personal lives. A lot of our expenses are based on funding from our homes, equity and we had to find out what was going on.
You were quoted in the Daily News as saying, 'This is a catastrophe.'
At this point in time, Congresswoman Rosa DeLauro from Connecticut was reading the articles and we explained to her that there were no lobsters. And so some of the Congress people and representatives went out on boats and visually seen for themselves what was coming up in the traps. And there was nothing coming up in the traps. The few that were there were lethargic or dead!
And at this point, she stepped in and encouraged Gov. (John) Rowland to call it a catastrophe. And he has. And we've spoken with Secretary of Commerce Daly in Washington, D. C. who is investigating it. And I think this week, we'll be hearing something.
Has the biologist at the Maine Lobster Institute been able to confirm the presence of the malathion breakdown into the toxin which can destry the immune systems of marine animals like lobsters?
At the meeting on Thursday (January 20, 2000), we also found out that Dr. French – a pathologist from the Univ. of Connecticut – is going after a federal grant of some kind to test the lobsters for metals or pesticides. But we haven't heard anything yet. He along with his associates and staff at UCON were also doing tests and they were dissecting the lobsters. And they had also found the disease bug. Dr. French and his associates were doing this pretty much on their own time or a little bit of funding from UCON, not supported by the state at all.
When will you know as fishermen what the impact is on lobsters coming up into the summer of 2000?

We won't know until late June or early July.
By then, what are you expecting based on what happened this fall?

I don't know. I'm very skeptical of the season. I don't know what to do at this point. We're going to set our traps and see what happens. We can only hope that whatever affected the lobsters in the western end of the sound, maybe some of them were able to escape and move to the eastern end. The ones that hadn't shed, maybe there will be some lobsters left. I can't really assess that right now. I really don't know.
There was just too much of a die off too quickly. I mean it was just a massive die off and something affected them very quickly.
It was the same time, wasn't it, of the malathion spraying for West Nile Fever Virus?

Yes, it was. After talking with Dr. French, we found out that the paramoeba has attacked the nervous system. And from some research and information about the malathion, it is a nerve attacker. We either want to say it's the spray that affected it. Or it's not the spray and then we can go on to the next step whatever that might be. But we have to find out.
How big is the area affected in this lobster die off?
It goes from Branford, Connecticut to City Island in New York. It encompasses the whole body of water there from north to south shore. Both shores.
If you take Long Island Sound, Branford is at the widest part of the Sound. It's approximately 18 miles across. Then as you go west towards NYC, it narrows down to about 3 miles across. When you go east of Branford toward the ocean, it again narrows until it comes to New London.
Pretty much, it's a contained body of water. And unfortunately, whatever happened here isn't flushing itself out. If there's something in the water, it's not able to flush itself out. We were told to believe that the dilution factor would never have allowed this to happen. But after hearing the amounts and volume that was sprayed and how it was handled, I guess there is a possibility. We're not toxicologists. But when it's put in laymen's terms, it's difficult not to wonder.
There might be a connection because iimmediately after the spraying is when you found all the dead lobsters and crabs?

That was the period when there was a massive amount of kill.
It sounds as if the representatives at the state level and in Congress are really depending upon you lobsermen to come with the facts.

That's the way it seems to us. We want to get to the bottom of this. This is our industry, our livelihoods. We have second and third generation fishermen out here. They've been fishing all their lives. They don't know anything else to do.
What happens to the whole lobster industry?

We don't know. And that's where right now Congresswoman DeLauro – she has stepped in and said, 'These guys need some help until we find out.' The state is trying to get a state grant to assess this thing in February or March. But this thing happened back in September and October. We can't wait for February and March!
It's almost as if you lobstermen had not pushed to find out what was wrong, the political leaders and environmental agencies in New York and Connecticut weren't going to do anything?

That's a pretty astute assessment. After talking about the Malathion breakdowns and the mishandling of them, I am concerned. People have to be accountable. In Connecticut, I think it was sprayed on land, but in the information I got, it was sprayed in the air in New York City. And it was considerable spraying by helicopters and it was a disregard for the warning labels for spraying near the water or the watershed. And that's what I'm a little concerned about. There was a 6 mile wind drift involved. All these things we found out – people see a bug and say 'Come on and spray and kill the bug.' But they don't understand that what's being sprayed or the eventual hazards in respiratory problems and things that could emerge from that spraying.
There's a lot of concern and a lot of people are watching to see what's happening here. And a lot of people want to find out what's killing all these lobsters because if it happened here, it could happen elsewhere."
---
More Information:
In late September, more than 1,000 fish did turn up dead at Clove Lake in Staten Island and hundreds more two weeks later in Willowbrook Lake – all only a few days after the area was sprayed to kill mosquitoes to control further outbreaks of West Nile Fever Virus. The Lobstermen's Association is now paying for independent lab analyses to look for malathion-related toxins in the lobsters. Results will be known in the next two weeks.




© 1998 - 2018 by Linda Moulton Howe.
All Rights Reserved.