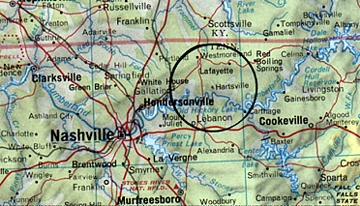 July 18, 2001  Hartsville, Tennessee ­ Today I learned from Ted Randall that dead birds with burned wings were found all over Hartsville's city park, a diameter of at least a mile. In fact, in the afternoon of that same day, power surges and dimming lights were reported at an insurance company more than a mile from WJKM. This afternoon, I talked with Ted Randall and Dave Fluehe, owner of Dave's Covert Surveillance in Hartsville who provides electronic camera and video security monitoring equipment to businesses. On July 6 in the afternoon, Dave Fluehe was in an insurance company more than a mile away from WJKM when more electronic interference occurred.
---
Interviews:
Dave Fluehe, Owner, Dave's Covert Surveillance (electronic camera and video security monitoring for businesses), Hartsville, Tennessee: "The only thing I noticed was that the lights dimmed once and the computers kind of flickered. And I said, 'What in the world was that?!' to one of the girls in there. And she said, 'Oh, we've been having this problem all day!' I don't really know what time that was, probably some time in the late afternoon when this happened. She mentioned something about the electrician had been out here once and while I was there, the electrician had come in and looked at the breaker box.
THIS INSURANCE COMPANY IS HOW FAR FROM THE RADIO STATION AND NEWSPAPER?
Maybe a mile and a half.
DID ANY COMPUTER EQUIPMENT GO OUT?
No, it wasn't smoke. Nothing there was smoked. There was a real groaning sound like Ted had described. It was a ZZZZZZ sound.
THERE WAS A MORNING IMPACT OUT THERE AS THERE HAD BEEN AT THE NEWSPAPER AND RADIO STATION IN THE CENTER OF THE TOWN. AND THEN YOU ARE THERE IN THE AFTERNOON AND EXPERIENCING FIRSTHAND LIGHTS FLICKER.
I'm also hearing what the electrician had to say. They couldn't figure it out, it baffled the heck out of them.
TED, WHY DO YOU THINK THE GROUNDING EFFORTS YOU HAVE DONE ARE NOT WORKING?
Ted Randall, Chief Engineer, WJKM-AM, Hartsville, Tennessee: "I believe the grounding at the station and elsewhere – the grounding was burned in two. We have a static drain choke on the tower. We also have the lighting choke.
DID IT BURN THOSE UP?
No. I believe a lot of the energy entered through the antenna system, but it's not just a cut and dried thing. In other words, you're not just dealing with – everything is properly grounded. Dave will account for that.
Dave: Yeah, it is. Everything is grounded and grounded and grounded and bypassed and grounded some more. So, it's not a lack of a ground.
I don't think so either. It was also suggested by a physicist that it was probably a lightning strike that would do this. I've dealt with lightning over and over again, putting stations back on the air and repairing all sorts of damage from lightning and I've seen dead animals around tower sites.
BUT THERE WAS NO LIGHTNING ON FRIDAY.
They were talking about clear day, clear sky lightning, a phenomenon that takes place. But even then, these birds were from one end of city park to the other which is…
AT LEAST A MILE IN DIAMETER.
Right.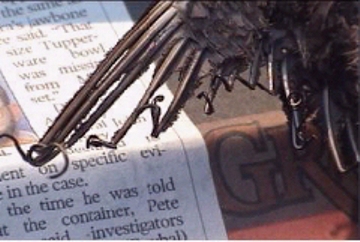 Dave: I actually picked up one of the dead birds several days later – I went down there and did some investigating and it didn't look like a lot of the trees that had been burned – it looked kind of like sunburn, is what it looked like. It didn't look like microwave radiation burns because I've done a lot of experimenting with that.
IT DID NOT LOOK LIKE MICROWAVE?
No, it did not look like microwave radiation. It looked like there could be a possibility of electrostatic discharge. When I looked at the bird, it looked like it had been fried.
TED, THIS MORNING AT 4 A.M. ON JULY 18, YOU HAD ANOTHER POWER SURGE AT THE RADIO STATION THAT CAUSED MORE PROBLEMS?
Ted: Right, and I'm very curious, Dave, did you lose power in Hartsville this morning or no?
Dave: Yes, as a matter of fact I did and I called the sheriff's office on it. It knocked out all my video cameras and I had to reset my clock. It was about 4 or 4:30 in the morning when that happened. I called the sheriff's department and she said it only went off for a couple of seconds. Over here, it went off for about a minute.
DID ANYBODY KNOW OF ANYTHING THAT OCCURRED AT 4 a.m.?
No. The sheriff's department didn't know, either.
Ted: And there was a gentleman from Tri County Power out at the station today who said they are replacing all the wires, all the feed to City Park. And he could not tell me why they were doing that. I asked him why the power went out this morning at 4:30 a.m. and he didn't know anything about it.
But we've made a decision that we are moving all the computers and everything to Cedar Vine Manor because we can't continue this. This morning we lost a couple of network cards and we were down for a long period of time. And Dave, you know what it caused you with the cameras and what not.
Dave: Oh, yeah!
Ted: So, we've got to move. We've got to get it out of there so we can figure out what the problem is.
THE BOTTOM LINE OF THIS IS THAT THERE WAS A DRAMATIC SURGE ON JULY 6 THAT CAUSED SO MANY PROBLEMS, BUT YOU HAD BEEN HAVING THESE POWER SURGES BEFORE JULY 6. YOU'VE BEEN HAVING THEM SINCE JULY 6. FRANKLIN HAD SOMETHING THAT FALLS IN THE CATEGORY OF SEISMIC ACTIVITY, WHATEVER THE SOURCE WAS. AND EVEN TODAY, JULY 18, YOU HAVE YET ANOTHER POWER SURGE THAT CAUSES EVEN MORE EQUIPMENT PROBLEMS AND YOU ARE GOING TO HAVE TO MOVE AND YET NO ONE HAS ANY ANSWERS TO THE POWER SURGES BEFORE AND AFTER JULY 6.
Maybe it's because we haven't asked the right questions or tickled the right person to get the right answers. Someone knows what is going on, and it would take an astronomical amount of energy."
A Cornell University Physicist Comments
Today I talked about the July 6th incident with Professor Michael Kelley, Electrical Engineer and Physicist at Cornell University who researches the Earth's ionosphere and was a consultant on the construction of the HAARP facility in Gakona, Alaska built to transmit bursts of microwave energy at the ionosphere in order to study it. Prof. Kelley looked at my Earthfiles.com news report about Hartsville while we were on the phone and this was his first reaction:
Prof. Michael Kelley, Electrical Engineer and Physicist, Cornell University, Ithaca, New York: "I don't know. That's pretty mysterious."
HOW MUCH ENERGY WOULD IT TAKE TO CAUSE ALL OF THE EFFECTS THAT WERE NOTICED IN BOTH OF THOSE BUILDINGS?
About the only thing I can think of that would have that kind of energy density is lightning. Not manmade, excluding nuclear weapons. That's a lot. That took a lot of energy to do that. That would not be so easy to calculate that.
SO, WHATEVER HAPPENED IN HARTSVILLE, TENNESSEE WAS A LOT OF ENERGY CONCENTRATED WHERE THOSE TWO BUILDINGS WERE?
It looks like it to me.
IN THE WORK YOU'VE DONE EXPLORING THE IONOSPHERIC LAYER FROM ARECIBO AND OTHER PLACES, HAVE YOU EVER BEEN CONSULTED OR INVOLVED WITH INFORMATION ABOUT WHAT THE PENTAGON MIGHT BE WORKING ON WITH ELECTROMAGNETIC PULSE (EMP) WEAPONS?
No more than you would by reading the paper.
DO YOU KNOW OF ANYBODY WHO HAS EVEN EXPERIMENTED IN A MILITARY WAY WITH PULSES OF ENERGY FROM SATELLITES OR PLANES?
No, just to the extent that there are directed energy weapons programs and those are, I guess, thought to be related to space-based weapons. See, a lot of this stuff does not work unless it's in a vacuum. So, directed energy beams – they don't do great (in air), so they are sort of vacuum-related sorts of things. You could put a lot of energy into something like that, but it's pretty hard to propagate it in a thick atmosphere.
Laser beams you could use because they are light and it goes through the atmosphere. This was not a laser beam.
IT WOULDN'T BE A LASER BEAM BECAUSE?
Well, laser beams, if they are going to be energy intensive, they've got to be tiny. And this obviously wasn't tiny. This covered a big area.
THE LASER ITSELF COULDN'T BE USED TO TRANSMIT AN ENORMOUS AMOUNT OF ENERGY THAT COULD SORT OF BURST OVER A WIDER AREA?
No, the laser beam can carry its energy and the reason it's affective is that the energy is focused in a very tiny place. That doesn't mean there is a lot of energy there. If you focus a joule of energy down into a few microns, it will burn a hole through anything. But it's not going to have a huge effect except in that one little spot. So, you have to be careful when you talk about energy density. There can be high energy density, but almost no real energy.
IS THERE ANYTHING ABOUT THE WITNESS'S DESCRIPTIONS IN THE NEWSPAPER BUILDING AND THE RADIO STATION OF HEARING WHAT SOUNDED LIKE A POWER HUM SURGE FOLLOWED BY THE LIGHT AND THEN ANOTHER POWER SURGE FOLLOWED BY LIGHT AGAIN?
The only thing it sounds like to me that I've heard is ball lightning. That's a localized plasma ball that, God knows, how they form. It's a real mystery. It can sort of waft around eerily supporting itself by electromagnetic forces. It's a very mysterious thing to me, anyway. And I wouldn't be at all surprised if that made a sound.
WOULD IT CAUSE A FLASH OF LIGHT IN THE BUILDING AS THAT WOMAN SAID – IT WAS LIKE SEEING A BLOCK OF LIGHT ON THE WALL OPPOSITE OF HER?
That sounds more like a flash of lightning. Ball lightning, though, if it's moving around, it could go in and out of your field of view and create that effect.
WHAT WOULD PROVOKE THE FORMATION OF BALL LIGHTNING ON A CLEAR, SUNNY DAY?
It's happened. It's rare, but sitting there with a lightning rod 400 feet in the air where all that power is – if it's ever going to happen, it would happen on a radio station, I would think.
ANY REASON WHY THE BIRDS' WINGS AS OPPOSED TO THEIR FEET, WHY THE BIRDS' WINGS WOULD BURN OFF? Well, you know like a lightning rod itself or any object that is pointed like the tip of a tree, anything that has any pointedness to it – when an electric field is around it, it concentrates on that point. And you can imagine that these feathers would have that property. So, if this was some sort of discharge, then the tips of these wings would be more susceptible and the top of a radio tower. Because the energy is concentrated by the fact that there is a point."
Earthquake Hits Franklin, Tennessee Day After Power Surge in Hartsville
In a further development, reporter Christy Overstreet at Channel 5 in Nashville told Ted Randall that on Saturday, July 7, – the day after the mysterious power surge in Hartsville – an equally mysterious seismic disturbance was confirmed in Franklin, Tennessee about fifty miles from Hartsville:
Christy Overstreet, Reporter, Channel 5, Nashville, Tennessee: "The Tennessee Valley Authority yesterday reported to the Tennessee Emergency Management Agency that there was indeed seismic activity in Williamson County on Saturday, July 7. Between 10 and 10:30 that night, hundreds of people called authorities to report what they thought was either an earthquake or an explosion. TVA reported that seismic activity registered 2.6 on the Richter scale with an epicenter 4 miles southeast of the city of Franklin. And it happened at exactly 10:05 p.m."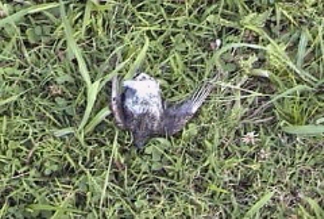 ---
More Information:
If anyone has more information about the power surges in Hartsville, Tennessee, please contact me by e-mail at: [email protected]. Or fax me at 215-491-9842. Or write to me at P. O. Box 300, Jamison, PA 18929-0300.
---
Websites:
http://www.infowar.com/mil_c4i/mil_c4i8.html-ssi




© 1998 - 2019 by Linda Moulton Howe.
All Rights Reserved.