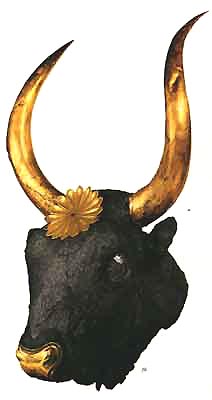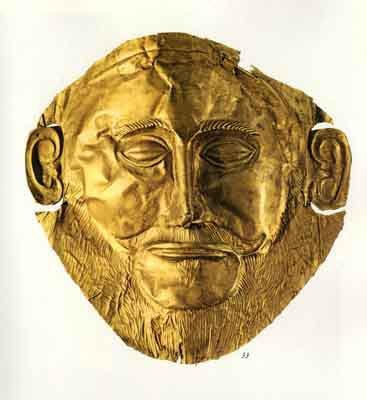 December 1, 2001 New Orleans, Louisana – Recently I reported a news update about the underwater megalithic structures discovered a half mile deep off the western tip of Cuba by engineer Paulina Zelitsky and her husband Paul Weinzweig, partners in Advanced Digital Communications of Canada and Havana, experts in deep ocean exploration. Whatever the structures are down so deep, Paulina Zelitsky told me that in recent months she sent a Remotely Operated Vehicle to the site with a light and video camera. From the first videotape test, she described rock structures about the size and shape of Stonehenge, England. Carved in one of the rocks are a symbol of crossed ovals, hieroglyphs and lettering that looks like Greek, but is not Greek. (See: Earthfiles 11/19/01).
If there are carved megalithic structures, how did they get down in the ocean so deeply? One of the many speculations is that this Cuban site might have some connection to the story of a sunken island called Atlantis described by Plato in the dialogues of Critias and Timaeus. The concept of a large Atlantic Ocean island civilization breaking up and sinking is one of the most controversial legends of earth history. Plato described the destruction of Atlantis in this way: "…there occurred portentous earthquakes and floods, and one grievous day and night … the … island of Atlantis was swallowed by the sea and vanished."
Did that happen 9,000 years before as Plato reported in the dialogue which would be 11,000 years ago? That was the end of the last Ice Age and huge climate changes were occurring whatever the cause. But could there have been a translation error? Does the figure 9,000 refer to lunar cycles? If so, the time frame might be more recent around three thousand two hundred years ago when a storm of earthquakes and severe drought destroyed at least 45 major Mediterranean and Asian cities that ended the great Bronze Age.
In July 1997, astrophysicists, geologists, historians and other scientists gathered at Cambridge University in England to talk about evidence of earth catastrophes during the Bronze Age.
First, history professor William Stiebing from the University of New Orleans has studied tree rings around the Mediterranean and Asia Minor and has found evidence of severe drought that extended from that region to North America in 1200 B. C.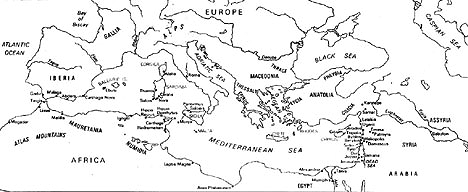 ---
Interviews:
1) Drought Impact:
William H. Stiebing, Ph.D., Seraphia D. Leyda Professor of History, University of New Orleans, New Orleans, Louisiana: "There was a collapse of many of the cultures and civilizations. They were totally destroyed. The Hittite Empire disappeared. The Mycenaen kingdoms in Greece disappeared and the cultures that replaced them were much poorer, usually small farmers rather than the large empires that existed before.
There is some evidence for a lower Nile and levels of the Tigris and Euphrates Rivers at that time which is where I suggest a drought. Whatever was causing it, when these population groups began moving and these empires began collapsing, it did have a lasting effect for at least 300 to 400 years. It was a Dark Age that followed. Writing was lost in Greece because the Mycenaen kingdoms for which the writing was produced for no longer existed so the writing was no longer needed for scribes or keeping of records.
WHAT CAUSED SUCH AN EXTENSIVE DROUGHT?
That's a good question and we don't know. Weather patterns, a variety of things can cause them. Comet or meteoritic impact can be one of them.
WHAT IS THE STRONGEST EVIDENCE YOU HAVE FOR A SEVERE DROUGHT IN 1200 B. C.?
The low levels of the Nile and Tigris and Euphrates rivers around that time, as well as just tree rings evidence from Asia Minor that shows around 1200 some very narrow tree rings. Now, most, some of this, the tree rings could be interpreted in your terms as well.
IN TERMS OF COSMIC?
Right, some kind of volcanic or cosmic collision that would block out sunlight for a time and produce cold weather and make narrow tree rings. There is evidence in tree ring sequences in both the southwestern U. S. and England as well. the Irish oak sequences in Britain and the bristle cone pine sequences in the southwestern U. S. show very narrow rings for a time around 1200 that suggest there was some period of something there that was causing a change in climate. But it doesn't necessarily indicate exactly what exactly was causing it. But it was harsher climate of the trees for that time, whether it as less rain or very cold weather, or what. You can't determine that just from the tree rings
BUT SOMETHING THAT AFFECTED TREES GLOBALLY OCCURRED IN 1200 B. C.?
Right."
2) Earthquake Storms
Stanford geophysicist, Amos Nur, Ph.D., has also tried to understand what could have caused the simultaneous collapse of so many great cultures – including Troy, Mycinae, Agamemnon and Ugarit. He has focused his research on earthquakes that shook the Mediterranean and Asia like a cluster of storms in 1200 B. C.
Amos Nur, Ph.D., Wayne Loel Professor of Earth Sciences, Stanford University Department of Geophysics, Stanford, California: "Because we look at the ruins that were left behind and the way walls have fallen and columns and faults. And it is so similar to the way these places have collapsed since in large earthquakes that that's basically our evidence. And it includes crushed skeletons buried under the rubble in these collapses and that is very strong indicator that there was a catastrophic collapse. And some of these structures are so huge that you couldn't possibly be manmade.
WHAT MECHANISM IN YOUR RESEARCH HAVE YOU FOCUSED ON THAT WOULD CAUSE EARTHQUAKE STORMS?
When I started looking at these things, I didn't even think in terms of earthquake storms. But the storm concept is suggested since there are long periods of time with a few earthquakes here and there. But once in awhile, a snapping in one place triggers the snapping in another place. So, it's not just a plate motion but some interactions between segments of these plate boundaries and distant areas like from say Lebanon to Sicily which is really a long distance.
SOMETHING DRAMATIC DID HAPPEN FOR CERTAIN IN THE MEDITERRANEAN AND ASIA AT 1200 B. C.?
Give or take, yes. I don't know if it all happened at once or scattered out over a 50 year period, but definitely physical and political collapse of many of the big centers happened at that time. In fact, that defines the end of the Bronze Age."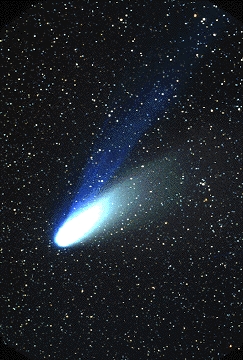 Comet or Asteroid Interference?
Could something like a stony asteroid or rocks from a comet have impacted the earth in 1200 B. C.? Could such rocks have hit and sunk one or more islands in the Atlantic Ocean as described by the Greek, Solon, in Plato's Timaeus? I asked astronomer Bill Napier at the Armagh Observatory in Northern Ireland who has written about cometary catastrophes, cosmic dust and ecological disasters in history.
Bill Napier, Ph.D., Astronomer, Armagh Observatory, Northern Ireland: "Certainly the Solon quotation is very interesting because he does talk about celestial fire coming at long intervals of time. And this is what I think we expect. Because there is the remains of a giant comet still floating around out there and every 2,500 years or so, we run into this material. So, the earth has periods of lower risk and periods of higher risk. It doesn't seem to be random bombardments.
THESE ARE CYCLES OF COMET ORBITS?
Yes, we are talking about cycles here.
WHICH COMET WOULD HAVE LEFT A LARGE DEBRIS FIELD 2.5 THOUSAND YEARS IN CYCLES?
Well, we have the remains of a comet known as Ecnencte's Comet after a 19th Century astronomer, Ecnencte. It seems to be the remnant of a very much larger body which might have been 100 kilometers across. And that must have given us a huge amount of dust when it was active which would be certainly over 10,000 years ago, maybe 10,000 to 100,000 years ago.
IT CYCLES EVERY 2.5 THOUSAND YEARS?
Yes, it seems to be so. And the last time we ran through material from this comet was around about the time of Christ or about 200 B. C. It's hard to be precise.
IS IT POSSIBLE THAT THE DEBRIS FIELD FROM THE COMET IN 200 B. C. AND 2400 B. C. COULD HAVE HAD LARGE CHUNKS OF ASTEROID AND METEORITIC MATERIAL IN IT THAT COULD HAVE BOMBARDED THE PLANET?
I think very much indeed. But more to the point, I think, is that the dust that comes in with these intervals. We're looking for a 2.5 thousand year climatic cycle. We're looking for glaciers that come and go in 2.5 thousand year cycles. And there is evidence of this. And it's interesting that Russian astronomers have found good evidence of climatic change with this cycle, as of others. And it matches in period and phase of the times when we run through this cometary material. So, it is interesting that this would be associated with fireballs in the sky for the most part and intense meteor storms, Leonid-like, but with the risk of occasional substantial impact, maybe something like 10 or 100 megatons on the planet.
I am corresponding with an airline pilot right now who used to do a trip from Egypt to Khartoum and he thinks he has actually flown over a meteor crater that is 150 kilometers across.
WHERE?
In the Egyptian desert. He is getting out his maps now and he's going to tell me more about it. This is an exceptionally large crater and it's an important find if it's confirmed. So, these big craters do exist and they all certainly haven't been found by any matter of means.
HOW WOULD ASTRONOMERS TODAY IN 2001 GO ABOUT LOOKING FOR EVIDENCE OF COMETARY OR ASTEROID DEBRIS AT THAT 1100-1200 B. C. TIME RANGE?
What you have to do is map out the whole near earth asteroids with telescopic searches. Such searches are underway, but so little is known about the environment. The trouble is that half the time you see a small body passing by the earth, has actually passed by us by the time you discover it and you haven't seen it coming. So, what is going on is that we are at less than a 1% discovery level of about 100-meter-sized bodies.
What we really need to do is map out the whole environment of the inner planetary system. And once we get a good picture built up, then we can do orbital calculations and back track the orbits and see where things were at various times in the past. And that way we can build up a picture and see at what extent we have that cometary material which is broken up to give us lots of small bodies.
What we have is a whole complex of debris ­ a massive meteor stream called the Taurid meteors, that's because it comes from Taurus constellation, the meteors seem to come from there. And embedded in this meteor stream are maybe a dozen kilometer-sized asteroids all in a similar orbit with the Taurid meteors. And we also have E's comet which I mentioned as part of this complex, too. This whole thing you can imagine as an elongated doughnut floating around inside that. And spreading out from this material is a sort of disk of dust.
All this has broken up from single large body and we can run things in reverse and we find we must have been dealing with quite a large body that came in. We don't know exactly when, but certainly more than 10,000 years ago, maybe 100,000 years ago. It gave us a hierarchy of disintegrations, a lot of dust, and smaller bodies. And this sort of precesses, wobbles like a plate and every 2.5 thousand years that wobble intersects with the earth's orbit and that's when we get a maximum of the dusting of the earth.
THERE COULD HAVE BEEN A MAJOR IMPACT SOMEWHERE AROUND THAT 9,000 TO 10,000 B. C. TIME PERIOD AND THEN EVERY 2.5 THOUSAND YEARS SINCE, THERE HAVE BEEN, WE HAVE BEEN PASSING THROUGH DEBRIS THAT DEPENDING UPON THE SIZE OF THE OBJECTS COULD HAVE CAUSED SOME DAMAGE HERE AT 2.5 THOUSAND YEAR INTERVALS?
Certainly so. It's a statistical thing. An impact can happen any time. But there is enhanced risk at these intervals. And one has the trends of climatic down turns because you are running through a lot of material.
IN 2002, WE'RE TALKING ABOUT IN ANOTHER 100 OR 200 YEARS, WE SHOULD BE ENCOUNTERING AGAIN THE DEBRIS OF THOSE MAJOR COMETS?
Yes, we shall begin to see a more active sky and many more shooting stars. The Taurid meteors will become very strong as annual meteors. Yes, there is an enhanced risk of running through a cloud of material which can give us some sort of climatic effects."
---
Websites:
http://www.knowledge.co.uk/sis/cambproc.htm
http://www.oberlin.edu/~jlynn/courses/cla100/bronze/bronze2.html




© 1998 - 2019 by Linda Moulton Howe.
All Rights Reserved.