October 5, 2003 Bainbridge, Ohio – The following photographs were taken by Jeffrey Wilson during his field investigation of the Paint Creek Island, Ross County, Ohio, formation in soybeans on September 28, 2003. The formation is four miles west of the ancient Seip Mound and about thirty miles from the Serpent Mound. This is the third formation at the mounds in 2003.
Jeffrey Wilson, Independent Crop Formation Investigator, Master's Degree in General Science, Dexter, Michigan: "To make the triangle, the plants were actually curved and bent at the proper angle to make the points of the triangle. It wasn't as if the plants were laid down flat and then another set of plants were laid down flat to make that angle of the triangle. The plants were bent in that angle. You can't really bend soybean plants without snapping the stalks. So we found that to be quite convincing."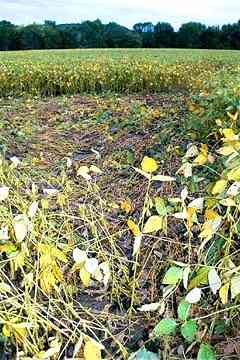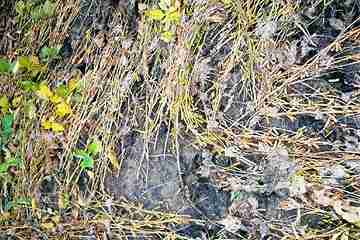 At the end of one of the arms, there is a Y-shaped pattern which is also crossed by half an arc. That feature is there and is part of the formation. The arc was about three or four feet wide and it started on the western most side and swirled in the direction clockwise to the eastern most side before it just ended. The plants are curved in on themselves to define the end of that little arc. The arms themselves are laid down directed toward the edge from the center, and where all three of those arms meet – that is one of the places where they are woven together in about four different layers.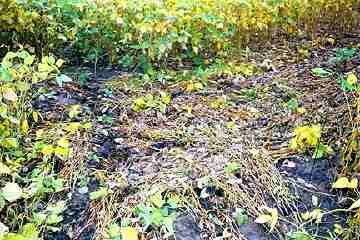 We also discovered the same kinds of leaf base damage that we discovered in the Serpent Mound formation. Again, we don't believe that is a hoaxable effect, although we're still studying the effects on soybeans from certain things and we couldn't say for 100% sure, but we're pretty certain that's not a hoaxable effect.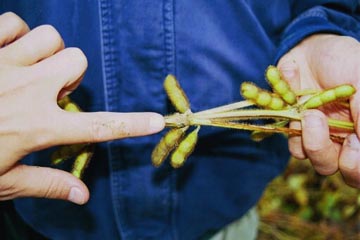 Some people talk about a 'veil' pattern where there will be single standing stalks of wheat that are separating two circles. That also happened with this Paint Creek one. The triangular circles away from the central circle were down almost to a single line of soybean plants that were still standing, kind of a 'veil' effect there."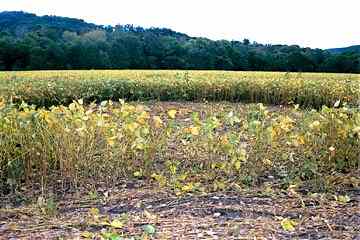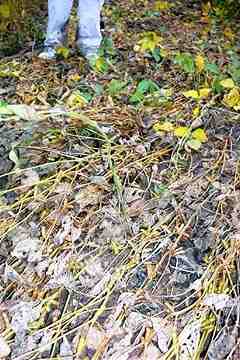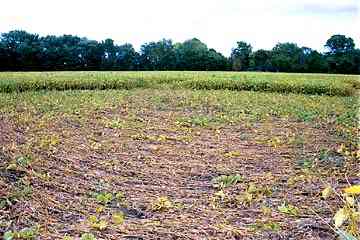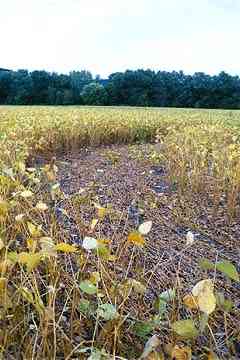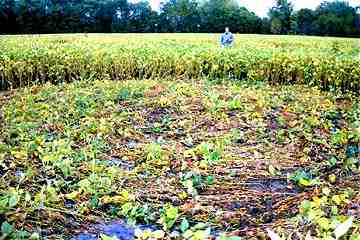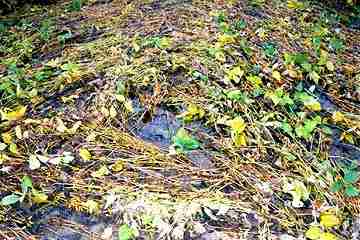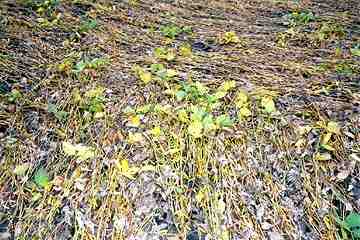 ---
Website:
http://www.cropcirclenews.com/

© 1998 - 2019 by Linda Moulton Howe.
All Rights Reserved.