"What we determined is that the Hobbit, or LB1, brain was unique. It looks unlike anything else, but it was not pathological. It had some special features which are very advanced that we see in humans and it had some primitive features that we see in other ancestors. So, there was nothing about it that indicated that it was a pathological specimen ­ only that it is unique and unlike anything I had ever seen before."
– Dean Falk, Ph.D., Chair, Anthropology, Florida State University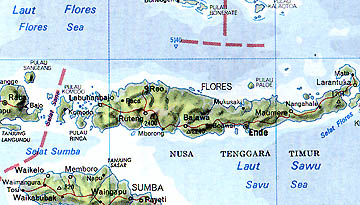 "Hobbit's habits under microscope EVIDENCE is mounting that the Hobbit is a new human species and one of the most significant finds in the past 100 years. But just who the little hominid was and what she got up to remains unclear and contentious. Many questions await further exploration and study: Were the Hobbits direct descendants of an ancient human called Homo erectus or an even a more distant ancestor called Australopithecus who lived in Africa about 3 million years ago? Or was the Hobbit – as a small group of critics claim – not a member of a unique human group at all, but a modern pygmy with a genetic deformity known as microcephaly?"
March 11, 2005  Tallahassee, Florida – Today The Australian newspaper headlined the above article about the controversy surrounding the September 2004 discovery on the Indonesian island of Flores of a complete skull, a nearly complete skeleton and other bones from eight individuals nicknamed "Hobbit" after A. J. Tolkien's famous trilogy about the mythological saga of small people. In the same Australian edition, there is another article about the Hobbit skeleton "damaged" by a prominent Indonesia paleoanthropologist named Teuku Jacob of Gadjah Mada University in Yogjakarta. 79-year-old Jacob has argued with archaeologist Mike Morwood of the University of New England in Armidale, NSW, Australia, that the 8,000-year-old bones – or 12,000 year old bones – or 18,000-year-old bones (depending on varying Mass spectrometry reports) are not a new species of hominids, but are the remains of individuals who suffered from the genetic malady of small brain known as microcephaly. The young ages mean that H. floresiensis was alive long after the last Neanderthals are thought to have gone extinct in Europe and western Asia about 28,000 years ago.
In a formal letter, Dr. Morwood has accused Dr. Jacob of engaging in "totally unprofessional" behavior in handling the skeletal remains and Dr. Jacob denies the accusation. The implication is that Dr. Jacob might have deliberately damaged the physical evidence because of his bias that the sensational skeletal discovery is not a breakthrough challenge to traditional evolutionary theory.
Further, Dr. Morwood and his colleague, Dr. Peter Brown, are reporting another discovery on Flores Island of stone tools linked to big game hunting and use of fire and cooking dating back to 840,000 years.
Also this week, in the respected journal Science's electronic web publication, Sciencexpress, is a detailed report from Dean Falk, Ph.D., Hale G. Smith Prof. of Anthropology and Chair, Department of Anthropology, Florida State University in Tallahassee, Florida, about her examination of the impressions left inside the Hobbit skull and endocast comparisons to Homo erectus, Australopthecus africanus, Paranthropus aethioppicus, a Homo sapiens pygmy and a human microcephalic. Dr. Falk told me this week, "What we determined is that the Hobbit, or LB1, brain was unique. It looks unlike anything else, but it was not pathological. It had some special features which are very advanced that we see in humans and it had some primitive features that we see in other ancestors. So, there was nothing about it that indicated that it was a pathological specimen ­ only that it is unique and unlike anything I had ever seen before."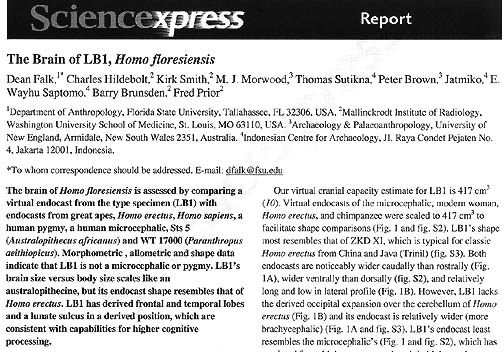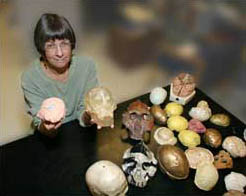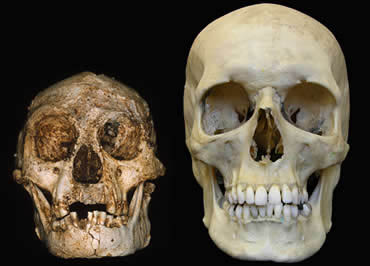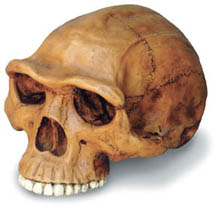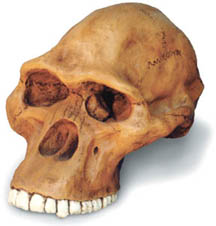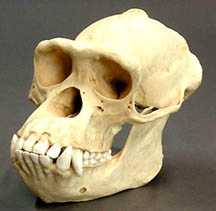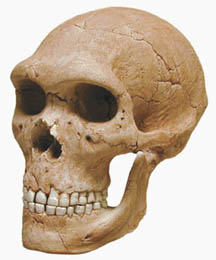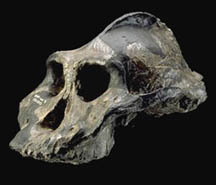 ---
Interview:
Dean Falk, Ph.D., Hale G. Smith Prof. of Anthropology and Chair, Department of Anthropology, Florida State University, Tallahassee, Florida.: "What triggered my work is that one of my specialties is studying brain evolution. I've spent a number of years studying our relatives or fossil ancestors which can be done by taking impressions of the brain case. The main point of the work was to ask the question: what was the brain of a "Hobbit" like? There was also the issue of whether or not it might be a pathological individual suffering from microcephaly. That was one of the things we also addressed.
WHAT IS IT YOU FOUND THAT REINFORCED THAT THE LB1, OR HOBBIT, SPECIMENS ARE SOMETHING QUITE UNIQUE?
When an animal is alive, its brain leaves impressions within the brain case. After it dies, one can make a cast of the interior of the brain case and that cast, which is called an endocast, will reflect the external form of the brain. It will actually have the shape of the brain and reproduce details of blood vessels and where the sutures of the skull bones closed. And if you are lucky, details about convolutions about the outside part of the brain, the cerebral cortex.
So what we did was study endocasts. Doing that, we wanted to know if the little 'Hobbit' – as it has been nicknamed – if its brain looked anything like those of other relatives of ours? Or if it looks like brains of living people? Or living chimpanzees? So we compared it to a variety of other endocasts.
What we determined is that the Hobbit, or LB1, brain was unique. It looks unlike anything else, but it was not pathological. It had some special features which are very advanced that we see in humans and it had some primitive features that we see in other ancestors. So, there was nothing about it that indicated that it was a pathological specimen ­ only that it is unique and unlike anything I had ever seen before.
THAT'S WHY IT WOULD FALL INTO THE CATEGORY OF BEING ITS OWN SPECIES?
Yes. We found that the endocast has a shape that is nearest that of Homo erectus. It's not exactly like Homo erectus, but overall, it looks more like the brain shape of Homo erectus than any other specimen that we compared it with.
LB1 Hobbit – Physical Characteristics
CAN YOU DESCRIBE THE 'HOBBIT' ­ WHAT IT WOULD HAVE LOOKED LIKE IN ITS FULL STANDING POSITION AS THEY HAVE BEEN ABLE TO FIGURE OUT SO FAR FROM THE BONES?
It was short. This particular skeleton was from an adult female and she was very short, a little over a meter tall (39.37 inches). So not much taller than 3 feet. She had relatively long arms. Some of the bones such as those in the pelvis are not shaped exactly like ours. But there is enough of the skeleton to tell that she did walk on two legs. So, she was bi-pedal. Her skull has features that resemble other earlier relatives, some of which lived millions of years ago. But it also has features of modern people. So, it's a combination of features in the skull.
WHY ARE YOU ARE CONVINCED THE HOBBIT BRAIN WAS VERY MUCH CLOSER TO HOMO ERECTUS?
Yes, if you look at the paper, there are figures in there ­ Figure 1 of the Scientific Express article shows you a couple of views of the Hobbit endocast at the center. You see a top view and one of the side views. It's compared to a representative endocast for an adult human female (Hs), a female chimpanzee (Pt), an adult female Homo erectus (He), and a microcephalic (mcHs).
LB Hobbit Compared to Microcephalic Brain And Others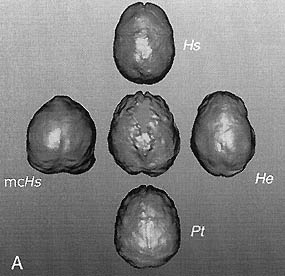 In overall contours and shape, it very much looks ­ but not completely ­ looks like Homo erectus and that's a distinctive shape. We also did major component analysis. We did statistical studies in order to quantify observations and that verified what your eyes can see. So, it's an overall shape feature, some of which are derived and specialized and most resemble Homo erectus. But there are differences. It does not look exactly like Homo erectus. In fact, the Hobbit has some features that are fancier, or more specialized than in Homo erectus. So, in some ways, it's more advanced. But in some ways, it's more primitive ­ much smaller than Homo erectus. There is a shape feature at the very back end where it's not as derived and specialized as Homo erectus.
So, although in overall form, the Hobbit looks most like Homo erectus, it is its own creature with a suite of some primitive characteristics and some startling advanced characteristics which make it clear: this is its own creature and it was wired differently than other hominids whose endocasts we have studied. [Editor's Note: The Hominids (Hominidae) are a biological family which includes human. Any living or extinct member of the family Hominidae whose members can interbreed species of humanlike creatures and the other great apes: chimpanzee, bonobo, and gorilla.]
Microcephalic Characteristics
In terms of microcephaly, one of the things that my team did was to acquire a skull from a true microcephalic, or a primary microcephalic. This is a condition that is understood genetically fairly well and it's associated with a suite of diagnostic cranial features. This is true around the world. With true microcephalics, they have brain cases that are very tiny compared to the size of the face. Their foreheads are very narrow and slope sharply back. And the top of the head is somewhat pointed. That's the signature shape of the microcephalic skull.
We found a true microcephalic skull and prepared from it an endocast and compared its shape to the endocast of LB1 and they are totally different. So, even though we are not pretending to do a full study of microcephaly, we are confident that LB1 is not a true microcephalic. Other works have said, 'Well, maybe she was a secondary microcephalic.' That's a little harder to address because the term 'secondary microcephaly' is a catch-all term as much as the terms cancer and autism are. It's not associated with a definitive suite of cranial characteristics. Rather, the one definition is that secondary microcephaly ­ if you take the circumference of the head, it is very small. In fact, it is less than two standard deviations below the mean for that sex for that population. That would be the definition of secondary microcephaly.
Well, for LB1, we don't have a population of skulls with which to test that hypothesis. It's not our hypothesis either because there are other reasons we do not believe that LB1 is a microcephalic. For one thing, she is part of a bigger population. There are remains of at least eight individuals. So, we say to these people who are saying, 'It's secondary microcephalic' ­ the burden of proof is on them to test their hypothesis. The way they should do that is to find a microcephalic in a neighboring population and they have said they think they exist. Image that individual and compare its brain shape to that of Hobbit.
What Is Relationship of LB1 Hobbit
to Other Hominid Evolution on Earth?
IN RELATIONSHIP TO EVOLUTIONARY THEORY OF HOMO SAPIENS SAPIENS ON THE PLANET, WHAT IS YOUR OWN THINKING ABOUT THIS SPECIES ­ HOW IT CAME TO BE?
I started out skeptical. When I first read the reports, I really thought based on a lot of work on endocasts that what we would see was a little brain that would look like other primate brains its size; namely, like chimpanzees.
It turns out I was wrong. I grew to very much respect the initial reports that appeared in Nature of Mike Morwood and Peter Brown and their colleagues in Australia and Indonesia. I think they've got it right. This brain is so unique and advanced in some ways that I believe they have correctly placed it in the genus Homo, and yet it does not look exactly like anything else. So, I think it is properly put in a new species, Homo floresiensis.
Now, they suggested two possibilities:
1) That this is a direct descendant of bigger-bodied Homo erectus, and it had become miniaturized in an island setting, as often happens. It's called insular dwarfing and this is a way populations can continue to exist in the case of limited food supply.
2) Peter Brown also suggested a second possible hypothesis: if it was not due to insular dwarfing, perhaps the 'Hobbits' were descended from some unknown small-bodied ancestor.
What our team concluded is that we need to consider not just the first hypothesis, but also we need to take a really hard look at the second hypothesis. If that turned out to be true, it would suggest that both Homo erectus and the Hobbit were descended from a common ancestor who would have been small-bodied. Those individuals would have gotten themselves onto the Island of Flores who knows how long ago where they would have happily thrived and gone in their own evolutionary direction. So, we hold that out as a second possibility.
840,000-Year-Old Stone Tools on Flores Island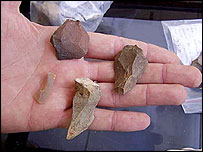 More work is needed. I know Prof. Morwood is out there hunting for more individuals and that on the Island of Flores, they found stone tools that are over 800,000 years old (840,000). Now, what they need is to find the bodies that go with those tools. The question is: will those bodies be big like Homo erectus? Or will they be small like Homo floresiensis? They don't know the answer. They are open to either and I think it's going to be really exciting to learn which is true.
In any event, what we learned from this is that around 18,000 years ago ­ contrary to what we all thought ­ there was not only one species of human on the planet, Homo sapiens. We have at least one other, Homo floresiensis.
I HEARD THE SCIENTISTS IN THEIR FIRST RADIO INTERVIEW RIGHT AFTER THE PUBLIC ANNOUNCEMENT IIN WHICH ONE SAID SOME OF THE HOBBIT BONES DATED AS RECENTLY AS 8,000 YEARS AGO.
The earliest date I have is 12,000 years ago, when they might have died out because of volcanic activity. So you might have more recent information than I do. In any event, if it is 8,000 or 12,000 years ago, either way it is incredibly recent when you look at the whole geological record.
There are other hominids at that time and even older. And in Java, you have them then and you have them nearly at 2 million years old. And Java is not that far away. You have hominids, but the question is: what kind of hominids? That's sort of up for grabs now. We know that there were larger Homo erectus specimens in mainland Asia. For instance, up in China, you have over 400,000 years ago bigger-bodied Homo erectus specimens. We know that in the very earliest part of the fossil records many millions of years ago, in Africa, you have what we call Australopithecines that were very small and had long arms, the same as Lucy. She is dated at 3.2 million years ago and she's little ­ just about the same size with long arms.
[ Editor's Note: Australopithecine = Any of several extinct humanlike primates of the genus Australopithecus, known chiefly from Pleistocene fossil remains found in southern and eastern Africa. ]
IF THE BRAIN FEATURES IN THE HOBBIT SPECIES ARE CONSISTENT WITH HIGHER COGNITIVE ABILITIES, WOULD THAT THEN LINK TO THE DISCOVERY NOW OF TOOLS ON THE ISLAND THAT GO BACK 840,000 YEARS?
That's what everyone wants to know. The archaeologist, Mike Morwood and his team, found advanced tools and signs of big game hunting and use of fire and cooking in association with these bones. That means they are roughly in the same place. But you can never be positive. Some have suggested there were other hominids out there. But they have not found those other hominids. So, they have hypothesized the Hobbit was capable of these behaviors.
Now, I was skeptical when I began this study. However, having seen the endocasts, I can say there is nothing in this Hobbit brain to contradict their interpretation. In fact, there are some features that are consistent with it. But we brain people don't like to be more adventuresome than that. But I'm receptive now to their hypothesis and I look forward to Mike Morwood and hunting in the older part of that island. They had tools at 840,000 years ago! They want to see what hominids made those tools and they are hunting for them. I think they will probably find them and I can't wait to see.
Parallel Lives of Homo erectus and Homo floresiensis
IS THE BOTTOM LINE THAT NOW IT WOULD APPEAR THERE HAVE BEEN TWO PARALLEL LINES OF INTELLIGENT HOMINIDS ­ ONE THAT BECAME NEANDERTHALS AND CRO-MAGNON, TALL WITH A LARGE BRAIN CAVITY – AND THIS OTHER HOBBIT THAT WAS INTELLIGENT AND A STONE TOOL MAKER, BUT CAME FROM A GENETIC EVOLUTION OF SMALL BEINGS?
Yes, we all came from small beings at one point because the first hominids were small. The question is: when do you get branching? And how many branches? But yes, we know that certainly by 1.8 million years ago, we know we have not just small beings but we have a beautiful skeleton of a Homo erectus in Africa. And it's tall and proportioned much as modern people are. So by then, we have at least two forms. But what's not known is what is the breadth of the radiation there? How many species are there? What is their relationship to each other? How exactly do we account for this new discovery? At this point, I think all we can do is formulate hypotheses and more data are needed!
HOW TALL WAS THE HOMO ERECTUS THAT WAS THE FULL SKELETON?
It was the full skeleton of a lad, a boy who might have been 9 to 12 years old, and he was already 5 feet 5 inches and projected to grow to an adult height of over 6 feet. His body proportions were very modern, much like ours. So he didn't have the long arms. In other words, he was not 3 ft. 6 inches tall with long ape-like arms. He was tall and looked like contemporary people with those body proportions.
AS YOU THINK ABOUT ALL THIS AS SOMEONE WHO HAS SPENT YOUR LIFE TRYING TO FIGURE OUT SOME OF THESE MYSTERIES OF EVOLUTION ON THE PLANET, HOW DOS THIS NEW HOBBIT DISCOVERY AFFECT YOU MOST?
For me, because it was the brain I was looking at, the most startling thing was this ­ it showed me more than I realized how important not just brain size is ­ and believe me brain size is important during evolution of various mammals including hominids ­ but it also shows me that the wiring, the internal organization of the brain, can be really important in and of itself and we can't discount that. We need to give proper weight to that and think of brain evolution as having two possible vectors; the size vector and then the wiring vector. Within those two vectors, we get a range of variation in terms of size and wiring. For me, that's a new kind of lesson.
THAT MEANS YOU COULD HAVE A SMALL BRAIN CASING, BUT BECAUSE IT WAS WIRED IN THE WAY YOU HAVE FOUND IN THE HOBBIT BRAIN, THEY COULD BE VERY SOPHISTICATED?
That's a hypothesis we are operating under now, yes. I think Mike Morwood and his team have made a major discovery here. But unfortunately through history, there is always a small group or individual that says, 'No, no, it is not a new species. It's pathological.' That happened when Neanderthals were discovered, when Homo erectus was discovered, when Australopithecines were discovered. So it's sort of like when discoveries are made, 'It's a dirty job and somebody has to do it.' We see that going on even now with the Hobbit controversy. What we really need is for people to take a scientific approach and put forward their hypotheses in a way that is testable and then test them.
THE HISTORY OF HOMINIDS ON THIS EARTH HAS BEEN QUITE DIFFERENT THAN WE HAVE SUSPECTED?
The field has been very polarized on exactly what that history is anyway. There have been raging debates about that and those debates will continue. Each side will somehow incorporate these new data into their preconceived ideas and so the debates will rage on."
---
Websites:
http://en.wikipedia.org/wiki/Timeline_of_evolution
http://www.pbs.org/wgbh/evolution/humans/humankind/f.html
http://www.skullsnfossils.com/site/1255489/page/468123

© 1998 - 2019 by Linda Moulton Howe.
All Rights Reserved.