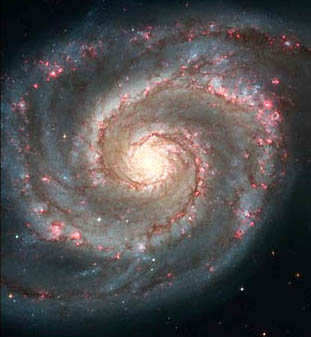 May 7, 2005  Boulder, Colorado – In the Earth's 4.5 billion year history so far, there have been five major extinction events, plus the current sixth caused by the expansion of human civilization into animal and plant habitats and subsequent impact on global warming. The five previous major extinction events were based on the most complete study ever done of all the known world marine fossils. That was the life work of University of Chicago paleontologist, John (Jack) J. Sepkoski, Ph.D. He documented 36,380 genera of marine life over the past half a billion years. After his death, his work was published as Compendium of Fossil Marine Animal Genera and is the most complete reference available for the study of biodiversity and extinctions. [See 040105 Earthfiles.]


6 Major Earth Mass Extinctions
1. 20th to 21st Centuries: Expansion of human civilization into animal and plant habitats and subsequent global climate change.
2. 65 Million Years Ago, Cretaceous-Tertiary Extinction: Asteroid impact off the Yucatan Peninsula in the Gulf of Mexico. Created Chicxulub crater and destroyed 70% of Earth life, including all dinosaurs.
3. About 200 Million Years Ago, End of Triassic Extinction: Scientists hypothesize the cause was massive volcanism that killed off at least 75% of Earth life.
4. About 250 Million Years Ago, Permian-Triassic Extinction: Possible causes range from comet or asteroid impact to massive volcanism which killed off 95% of Earth life.
5. About 364 Million Years Ago, Late Devonian Extinction: Possible cause unknown which killed off at least 57% of marine genera and unknown percentage of Earth land creatures.
6. About 439 Million Years Ago, Ordovician-Silurian Extinction: Ice Age impact on sea levels dropping and rising killed off 60% of marine genera and unknown percentage of Earth land creatures.

Going back even further to 600 million years ago in the pre-Cambrian Age before lush plant life took hold on the Earth's surface, there was a total freezing of the Earth into an icy snowball which also would have caused global life extinctions. The global ice phenomenon has happened at least four times in our planet's history, according to the investigative work of Prof. Paul Hoffman at Harvard University. Our planet also turned into a snowball 800 million years ago and 2 billion years ago.
[ Editor's Note: Snowball Earth – "Many lines of evidence support a theory that the entire Earth was ice-covered for long periods 600-700 million years ago. Each glacial period lasted for millions of years and ended violently under extreme greenhouse conditions. These climate shocks triggered the evolution of multicellular animal life, and challenge long-held assumptions regarding the limits of global change." – Paul F. Hoffman, Ph.D. and Daniel P. Schrag, Ph.D., Harvard University.]
What would cause the Earth to completely go into deep freeze? And could it happen again in our future? Two scientists have published their theory about the cause of "Snowball Earth" in the February 2005 Geophysical Research Letters. Physics Professor, Alex Pavlov, Ph.D., originally from St. Petersburg Russia, produced a computer model in collaboration with astronomer, John Bally, Ph.D. ­ both from the Department of Astrophysical and Planetary Sciences at the University of Colorado in Boulder. Recently I asked Prof. Bally to explain what he and Dr. Pavlov think has periodically turned the Earth into a snowball.
---
Interview:
John Bally, Ph.D., Prof. of Astronomy, Dept. of Astrophysical and Planetary Sciences, University of Colorado, Boulder, Colorado: "The big picture here is that we live in a spiral galaxy, about 8.5 kiloparsecs or 30,000 light years from the galactic center (of the Milky Way galaxy.) The disc of the galaxy, in addition to containing stars, contains clouds of gas and dust that astronomers call 'giant molecular clouds.' These clouds are very interesting to us because they are sites of ongoing star formation and star births. In fact, our own Sun was born in such a cloud about 4.5 to 4.6 billion years ago.
The Milky Way galaxy still contains quite a few ­ maybe on the order of 10,000 such clouds. They are mostly confined to the disc of the galaxy, the place where the sun orbits in its path around the galactic center. On occasion, we encounter such a cloud by random. It's a fairly rare event, but our estimates are that over the last 4.5 billion years, we must have encountered dozens of such clouds. The solar system actually enters the clouds and encounters a density of gas which is orders of magnitude higher than the average density around us today.
Just for reference, the typical density of gas between the stars is about 1 atom for every cubic centimeter. When you enter a molecular cloud, that density could increase a factor of 100 or 1000 fold, so you encounter 100 to 1000 molecules, mostly of molecular hydrogen, for every cubic centimeter.
One consequence of such an encounter is that as the Sun and solar system move through such a cloud, the pressure of the encounter causes the solar wind to collapse to a fairly small radius, sometimes smaller than the Earth's orbital radius. That means that dust particles that come in from the molecular cloud can actually be captured by the solar system and what my colleague at the University of Colorado, Alex Pavlov, Ph.D., has shown is that although the total effect of this dust is insignificant in terms of absorbing sunlight. But when the heliosphere is collapsed to a radius smaller than the Earth's orbit, this dust can be swept up by the Earth's stratosphere. The latency of this stuff ­ how long the dust stays in the upper atmosphere – can be quite long.
So, during the several hundred thousand years it takes for us to pass through such a cloud ­ it could be anywhere from tens of thousands to maybe a million years ­ the upper atmosphere can be loaded with enough dust so that the Earth's climate can be modified.
So, what Alex has proposed is that might potentially be a trigger for these global glaciation events. The idea is that the accumulated interstellar dust that comes in from this molecular cloud encounter can shield enough of the Sun's light so that the surface of the Earth is cooled enough so that in fact glaciation becomes the prevalent mode of the Earth's surface. So, you enter this 'snowball Earth' episode.

Galactic Connection to Snowball Earth Phenomenon?
THERE ARE INDICATIONS, I UNDERSTAND, IN THE GEOLOGY OF OUR PLANET THAT THIS MIGHT HAVE HAPPENED 600 MILLION YEARS AGO, 800 MILLION YEARS AGO AND AS FAR BACK AS 2 BILLION YEARS AGO. GIVEN THAT AS FOUR EPISODES, IS THERE ANYTHING OUT THERE THAT YOU AND OTHER ASTRONOMERS ARE LOOKING AT THAT SUGGESTS THAT IT COULD BE MODERATELY DENSE OR VERY DENSE GAS CLOUDS THAT OUR SOLAR SYSTEM IS HEADED FOR NOW?
The problem is that these clouds form and dissolve on time scales of tens of millions of years. So, we don't know specifically where the clouds were hundreds of millions of years ago. In fact, it's even very difficult to predict when we might encounter such a cloud again. When we look around the sky, the nearest gas and dust clouds are about 300 light years away from us right now. That takes us many millions of years to travel that distance. However, the clouds themselves will change their structure dramatically on that kind of time scale, so by the time we get to a location where there might be a cloud today, that cloud might be completely dissolved.
On the other hand, other clouds might reform as the interstellar gases are pushed around. So unfortunately we cannot predict and look around the sky and say, 'Well, 'x' years ago, we passed into a cloud. The distributions of clouds in the galaxy changes with time on Earth, on a shorter time scale than the last glaciation.
So our model is statistical. What we can say is that by looking around the sky today, we can access how frequently we encounter such a cloud. We can do that because observations of the sky show us that typically we have to move a few thousand light years in the galaxy on average before you encounter such a cloud. So we typically travel about 20 kilometers per second through space in respect to the background of stars and gas. That means we cover about every million years, we travel about 60 light years. It would take us several thousand light years before we had a reasonable chance of encountering such a cloud (dense gas and dust.) So the mean interval between encountering clouds is comparable to the time scale in which the clouds themselves change. So, unfortunately we cannot say when the last clouds and solar encounter occurred or when the next one will happen.
What we can say with a fair degree of confidence is that we have not suffered such an encounter in the past few million years. If you look back in the direction from which the Sun is moving, there are no dense clouds there today out to many hundreds of light years. Similarly, if you look at our projected motion into the future as we move around the galaxy, again there are no nearby clouds along our path. So, what we can say to some degree of confidence is that in the past 10 million years, and in the next 10 million years, there will be no such encounter in our history.
Similarly, another 5 billion years in the future the total amount of molecular material in the galaxy will be lower by a comparable amount, by a factor of three. So, not only is the galaxy dynamic, but it appears that this process is running down as molecular clouds convert some of their mass into long-lived, low-mass stars.
WHICH IS GOOD NEWS FOR THE EARTH BECAUSE GOING INTO AN ICY SNOWBALL WOULD REALLY BE A MAJOR EXTINCTION EVENT.
Oh, absolutely! Absolutely!
WHAT WE MAY BE SEEING HERE IS THAT FINALLY FOR THE FIRST TIME WE MIGHT BE COMING UP WITH A POSSIBLE ANSWER TO WHY THERE HAVE BEEN GLOBAL GLACIATION PERIODS THAT HAVE SO PUZZLED SCIENTISTS.
Correct.
AND THE ANSWER ITSELF MIGHT BE A PHENOMENON IN THE GALAXY THAT MIGHT NOT HAPPEN AGAIN AT ALL.
It might not happen again. On the other hand, it could.
IS THERE ANY WAY ON OUR PLANET OF LOOKING FOR ABSOLUTE SCIENTIFICALLY DEMONSTRABLE PROOF OF A GALACTIC CONNECTION TO THE EARTH SNOWBALL PHENOMENON?
Yes, there is a potential test ­ specifically short-lived nucleotides, isotopes of elements that are short-lived and that would require supernova for their formation. For example, most molecular clouds where star formations are going on, massive stars will explode as supernovae. those explosions pollute the surrounding interstellar gas and dust with short-lived radioactivity. An example would be the rare species of iron known as Iron 60, which has 4 more neutrons than standard Iron 56. That species, Iron 60, has a half life of 700,000 years or so. So if we passed through a molecular cloud that had recently been polluted by a recent supernova, then we would expect that some of the dust the Earth swept up would be enriched in this short-lived isotope. So, the daughter product of those isotopes could be identified in geological sediments on Earth.
There are a number of potential isotopes having a variety of life times which could be used as a direct test that the Earth was polluted by some source of radioactivity which was generated in a supernova event well after the formation of the Earth. That would be a test of this model.
IS ANYBODY LOOKING FOR THAT NOW?
I believe they are. What one has to do is deep sea ice cores or core samples of the rocks where we think we can tell the rock dates back to the time of the ice ball glaciation. The test will be to look for the rare isotopes and their daughter products. The isotopes will have decayed, but in minerals in which these isotopes are present, the daughter products of the isotopes should be present. So this is an in principal test and I believe there are various groups attempting to do these experiments.
How Has Earth Changed from Snowball Ice to Greenhouse?
WHAT HAS PULLED EARTH OUT OF THE GLOBAL ICE BALL CONDITIONS?
Ah! My understanding is that it has to do with the carbon cycle. The problem today is that the climate to some extent is balanced by the rate at which carbon dioxide is released into the atmosphere by volcanoes, versus the rate at which the oceans lock it up in minerals such as limestone.
If you freeze the oceans, you've shut off that cycle because the atmospheric CO2 has no way of getting pulled into the water and deposited as rock. So, the idea is that once you go into global glaciation, you shut off the carbon cycle, but you haven't shut off the volcanoes which have to do with deep mantle processes well below the Earth's surface and oceans.
Volcanoes continue to erupt. As a result because you can't sequester the CO2, the atmospheric CO2 increases. That will warm the planet to the point that you reverse the glaciation and melt the ice and all of a sudden you enter a period of extremely high temperature until the carbon sequestration can remove enough CO2 to rebalance the climate. So, I think the glaciations are self-limiting by the carbon cycles.
HOW DO YOU FREEZE THE TOPS OF OCEANS?
You cool the planet. Lower the atmospheric temperature. For example, if you block 5 to 10% of the sunlight by dust in the stratosphere, the planet becomes more reflective. Hence, the amount of heat that reaches the surface is diminished. Average global temperatures drop to a point where in fact the polar caps grow. If you do this long enough and severely enough, the polar ice caps can reach right down to the equator. At that point, you have no open ocean left.
SO IT IS NOT LIKE STANDING ON THE SHORE OF NEW YORK OR NEW JERSEY AND LOOKING OUT ON AN OCEAN THAT HAS STOPPED MOVING BECAUSE IT'S TURNED TO ICE THE WAY WE THINK OF A POND?
That's a good question. How rapidly would it happen? I suspect this would take tens of thousands of years. Dust takes a long time to accumulate, so it's not like the movies where overnight the planet freezes. I suspect it would take tens of thousands of years. It would be a very gradual decrease in global temperature at the Earth's surface and a gradual increase in the size of the polar caps until they reached the equator.
No Earth Snowball Syndrome Since
Cambrian Spread of Land Plants
DO WE KNOW EXACTLY WHEN WAS THE LAST TIME THAT THE ANTARCTIC WAS COMPLETELY FREE OF ICE?
I think it's known. [Editor's Note: At least 20 million years ago or more.] I don't know that myself. There are fossil records that indicate quite lush tropical plants. I do not know what the age of those fossils are.
I'M CURIOUS IF THAT WOULD MATCH THE 600 MILLION AND THE 800 MILLION YEARS AGO THAT PROF. PAVLOV IN HIS HYPOTHESIS?
I'm sure the Antarctic fossils are much more modern. The reason is that these two glaciations occurred before the so-called pre-Cambrian Explosion. More than 600 million years ago, there were very few macroscopic plants of any sort. There were virtually no land plants. In fact, the land was mostly desert. Life had simply not yet emerged from the sea. I think it's quite interesting that no global glaciation has occurred since the planet was colonized by plants. The point I'm making is that the Antarctic record is much younger for geologic reasons. The continental land masses have been recycled on time scales of only a few million years. And so I'm pretty certain that the Antarctic fossil record does not go back anywhere near the 600 million time scale that the global glaciation goes back to."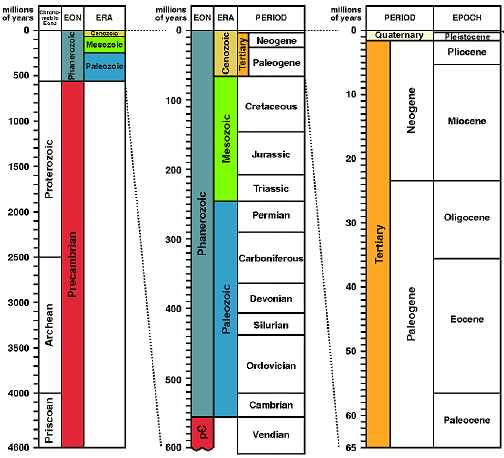 ---

More Information:
See other Earthfiles about Ice Ages
04/01/2005 —  What's Killing Off Marine Life Every 62 Million Years?
02/22/2005 —  Frozen Sea Near Martian Equator Size of Lake Michigan
12/31/2004 —  Abrupt Climate Change Occurred Worldwide 5,200 Years Ago
04/26/2004 —  Update About Microbiologist Dan Burisch, Ph.D.
08/27/2003 —  No Ancient Oceans On Mars? Only Glaciers?
05/30/2003 —  Scientists Surprised by Common House Fly Fossils in Antarctica
08/31/2002 —  One ET Experiencer's Reaction to the Winchester Formation
01/30/2002 —  Latest Satellite Data Shows Surprisingly Thicker Ross Ice Shelf in Antarctica
01/09/2000 —  Global Warming Alert from NOAA and U.K.
05/05/1999 —  Two Antarctic Ice Shelves Almost Gone
---
Websites:
"Snowball Earth": http://www-eps.harvard.edu/people/faculty/hoffman/snowball_paper.html
Milankovitch Cycles and More Frequent Ice Ages: http://deschutes.gso.uri.edu/~rutherfo/milankovitch.html


© 1998 - 2019 by Linda Moulton Howe.
All Rights Reserved.