June 21, 2005   Hanoi, Vietnam – This week the Tuoi Tre (Youth) newspaper in Hanoi reported that a medical doctor who has been taking samples from people diagnosed with the dangerous H5N1 virus, or bird flu, is now sick with the virus himself. The male doctor is in the hospital and his condition is reported as "stable." Since the H5N1 virus jumped from animals to humans in late 2003, thirty-eight Vietnamese patients have died. 
The Vietnamese doctor increases the number of human bird flu victims in Vietnam since December 2004 to 62. Others in the region who have died from the virus are twelve people in Thailand and four in Cambodia.
H5N1 Killing Migratory Geese in China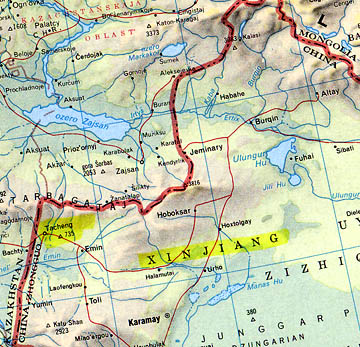 Of increasing alarm to the medical community is the rapid spread of the H5N1 virus in Asia among migratory birds. A recent Chinese report says that 2,177 geese were analyzed on a farm in Xinjaing autonomous region, Tacheng District, Taching city. 1042 were positive for H5N1 and 460 of the wild birds had died. That's a 44% mortality rate and indicates it is a virulent virus among birds that usually have not succumbed to the bird flu.
This recent geese infection is almost 1,000 miles west of a previous outbreak at the Qinghai Lake Nature Reserve which the Chinese government closed down in early May because of H5N1 deaths among birds there.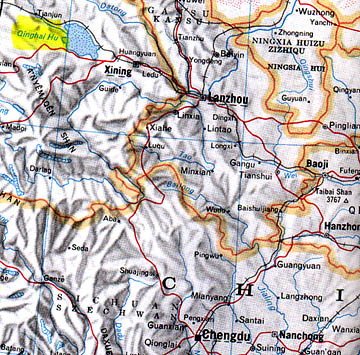 How Far Are Sick Birds Migrating and Infecting Other Animals?
It is thought that the H5N1 was being spread by migratory birds flying north and west and entering Kazakhstan, Mongolia and Russia. Recombinomics Commentary reports, "Those three countries have not reported any H5N1 infections or deaths, although a recent report on the deaths of 400 sheep in Mongolia would have coincided with birds entering Mongolia in late May to early June (2005). H5N1 has not been previously reported to infect sheep. But an Abundant News report indicated the infections in Qinghai, China, caused the deaths of over 8,000 birds, as well as livestock – including sheep.
"Usually H5N1 infections in wild birds do not cause symptoms or deaths. The die-off of 1,000 birds in Qinghai was called unprecedented. Now there are more deaths almost 1000 miles away. These die-offs on migratory bird flight paths would also support spread via migratory birds and would suggest new infections in the countries bordering Xinjiang. …Since Qinghai Lake is a resting and nesting site for migrating birds in the East Asia and Central South Asia flyways, H5N1 could be spread in several directions."
---
More Information:
Previous Earthfiles reports about H5N1 Bird Flu and potential pandemics:
06/03/2005 — West Nile and Bird Flu: Two Increasingly Dangerous Viruses
03/12/2005 — Could Avian Flu H5N1 Cause the Next Pandemic?
01/29/2004 — Unprecedented Outbreak of Avian Flu Has Killed Ten People in Asia
01/13/2004 — Updated: SARS and Bird Flu Back in Asia
12/16/2003 — Colorado Doctor Suspects Fujian Flu Has Hit Elderly Hard
01/18/2003 — Can the United States Cope with Bioterrorism Attacks?
---
Websites:
WHO Avian Influenza: http://www.who.int/csr/disease/avian_influenza/en/
University of Minnesota Pandemic Flu: http://www.cidrap.umn.edu/cidrap/content/influenza/panflu/index.html
Nature, May 2005, Bird Flu and Java Pigs: http://www.nature.com/nature/journal/v435/n7041/full/435390a.html

© 1998 - 2019 by Linda Moulton Howe.
All Rights Reserved.