June 27, 2005  Washington, D. C. – The U. S. Department of Agriculture confirmed on June 25, 2005, that the second U. S. cow in 18 months has tested positive for bovine spongiform encephalopathy, or BSE, also known as Mad Cow disease. The first case of Mad Cow found in the U.S. was in December 2003 in a Washington state dairy cow that had been imported from Canada.This 2005 infected cow was at least 8 years-old and rumors in the cattle industry are that the animal was born and raised in Texas. If so, this would be the first confirmation that the always fatal BSE prion disease that destroys brains and nervous systems is in some American cattle and not solely linked to imported animals, as once previously thought.
In the mid-1990s, Great Britain had an outbreak of the deadly prion disease in cattle which spread to humans through a destructive protein called "variant Creutzfeldt-Jakob disease." The word "variant" means the disease which is linked to eating contaminated cow meat is very similar to Creutzfeldt-Jakob disease which has long been known to cause brain and nervous system deterioration and death in people. The global human death toll now from "variant Creutzfeldt-Jakob" is more than 150.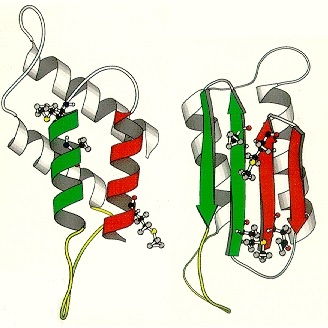 Agriculture Secretary Mike Johanns told a press conference, "This (2005) animal was blocked from entering the food supply because of the firewalls we have in place. Americans have every reason to continue to be confident in the safety of our American beef."
Chronic Wasting Disease (Prion) Confirmed
in Two New Mexico Deer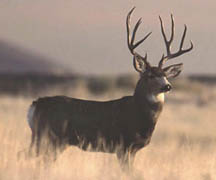 Another deadly prion disease attacks deer and elk. The New Mexico State Dept. of Game and Fish reported today that two mule deer captured in the Organ Mountains near Las Cruces have tested positive for CWD. That means eleven animals in that same southern New Mexico area have been infected with the prion disease since 2002.
Deer and elk with CWD loose weight, shake, can't walk without falling down, lose bodily functions and die. So far the devastating prion disease has been found in wild and captive deer and elk in eight states and two Canadian provinces.
New Mexico Game and Fish is encouraging hunters to bring in freshly killed elk or deer to a government office where the brain stem can be removed for testing. 
---
More Information:
Other Earthfiles reports about Mad Cow and Chronic Wasting diseases in Archives:
04/07/2005 — Chronic Wasting Disease Has Spread to New York State Captive Deer
03/09/2004 — 300 Wyoming Elk Dead After Baffling Paralysis 
02/20/2004 — New Form of Mad Cow Disease Resembles Human Creuzfeldt-Jakob Disease (CJD)
01/27/2004 — FDA Outlaws Cattle Blood in Livestock Feed 
09/28/2002 — 2002 Mad Cow Disease and West Nile Fever Updates 
04/06/2002 — Chronic Wasting Disease Spreads to Wisconsin White-Tailed Deer
04/24/2001 — Chronic Wasting Disease (CWD) in Colorado and Saskatchewan, Canada
03/26/2001 — Mad Cow and Foot and Mouth Disease Spreading 
03/21/2001 — USDA Finally Removes 233 European Sheep from Vermont Farm After Court Battles
02/25/2001 — Environmental Updates
02/11/2001 — Update On Mad Cow Disease
02/04/2001 — Mad Cow-like Chronic Wasting Disease in North American Deer and Elk
01/21/2001 — Prions – The Misshapen Protein That Causes Mad Cow and CJ Disease
12/03/2000 — Bacteria from Outer Space?
11/26/2000 — Environmental Updates
---
Websites:
U. S. Department of Agriculture: http://www.usda.gov/wps/portal/usdahome
http://www.thedoctorsdoctor.com/diseases/prions.htm

© 1998 - 2023 by Linda Moulton Howe.
All Rights Reserved.