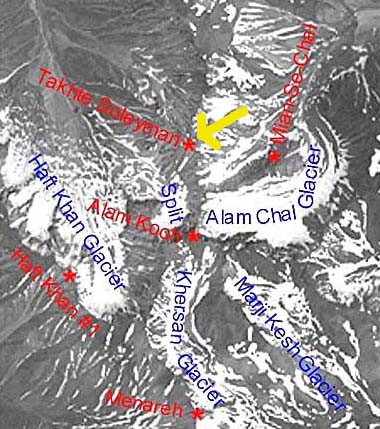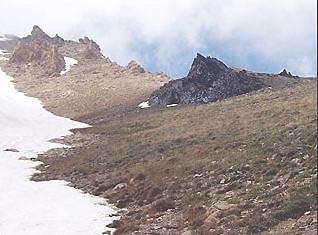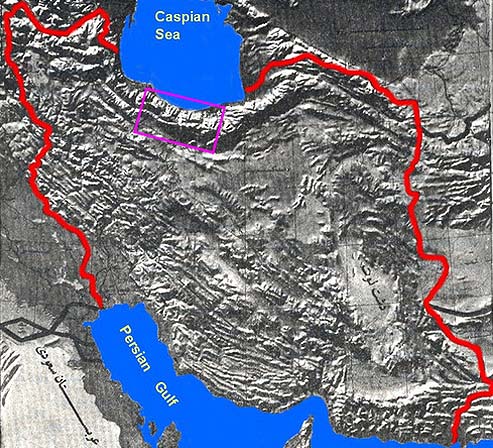 July 7, 2006  Monument, Colorado –  Long before the time of Jesus Christ, the Bible says God was angry at sinful humanity and planned to flood the planet above all the mountain tops to get rid of everyone. But God took pity on a man named Noah and his family and decided to save them and many animals. The salvation, according to the Bible, was a boat made of "gopher wood." As the flood waters receded, Noah's ark came to rest on "Ararat mountains," plural. In Jeremiah Chapter 51, verse 27, Ararat is called a kingdom that fights with Babylon – not a volcanic mountain in Turkey. In fact, Mt. Ararat, Turkey, was not given that name until around 1200 A.D. That means historically, there was an ancient Ararat kingdom with many mountains in what most likely would have been Mesopotamia, or today's Iran and Iraq.
Further, the King's James version of the Bible in Chapter 11, Verse 2, states that Noah's descendants, "…journied from the east (and) found a plain in the land of Shinar; and they dwelt there." Three chapters later in Genesis Chapter 14, (Genesis 14:1,9)  Shinar is the land ruled by king Amraphel, who reigned in Babylon. Babylon means "gate of god" and was on the plain of Shinar along the Euphrates River, about 50 miles south of modern day Baghdad, Iraq.
One Noah's ark researcher named Robert Cornuke had explored Mt. Ararat in Turkey with astronaut James Irwin some years ago. Mr. Cornuke was FBI-trained and worked as a police investigator and SWAT team member in Orange County, California. He read a lot of history and came to the conclusion that Noah's ark must have stopped on one of the Ararat mountains east of Babylon in Iran. He and others interested in finding the ark and other biblical artifacts, formed the Bible Archaeology Search and Exploration Institute, known as B.A.S.E.
In July 2005 and June 2006, Mr. Cornuke and his team applied to the Iranian government for tourist visas, which were granted. Without publicity, the B.A.S.E. team quietly searched the top of a 15,000-foot-high peak of the Soleiman massif in the Elborz mountain range of northern Iran. There they found a large, dark-colored rock outcrop about 400 feet long that looks quite different than the surrounding mountain rock. On close inspection, the dark rock has a lot of slabs in it that could be interpreted as fossilized wood planks or beams of a boat. What convinced Bob Cornuke to search the Iranian mountain?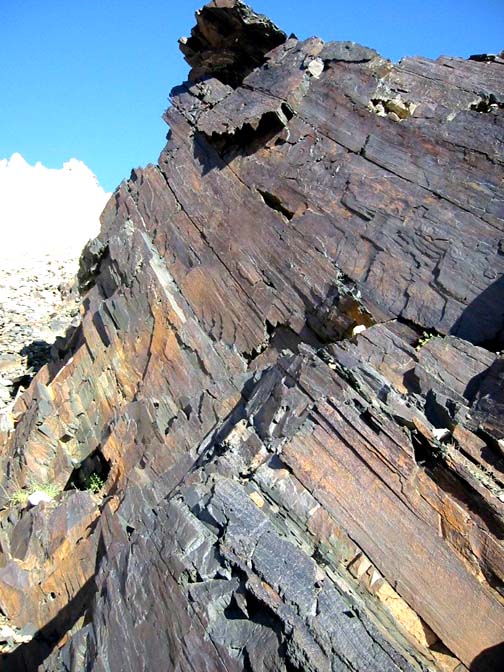 ---
Interview:
Robert Cornuke, Director, Bible Archaeology Search and Exploration Institute (B.A.S.E.), and former Orange County, California, SWAT team police officer, Monument, Colorado:  "We were told early on by a man named Ed Davis who in 1943 was an Army Sergeant building roads through Iran – he was taken up to this mountain and shown this object that he was told was Noah's ark. So that was our primary – going to this one particular mountain is what we were doing, following the Ed Davis story, the Army Sergeant from World War II.
GIVEN THE ROCKY RELATIOINSHIP BETWEEN THE UNITED STATES AND IRAN, HOW DID YOU GET PERMISSION TO EXPLORE THERE?
I contacted a travel agency in Iran. They told me to fill out the appropriate paperwork, to file the appropriate paperwork. There were state-appointed guides that would be with us 24/7. We were allowed to go into the country as tourists to go look into the mountains of Iran. It was not that difficult.
But the relationship between the United States and Iran is well known and it's very tumultuous right now, so we were very careful to be low key, go to the mountain, climb the mountain, photograph what we needed to photograph and then get out of there.
It was not that impressive when we first walked up to it. We said this is just a big black rock outcropping, different from anything else for miles and miles – a very distinctive rock outcropping. When we got up close to it, we saw the rock resembled beams. Stone that looked like wood beams, a big jumbled pile of beams that maybe had been on a wooden ship at one time, or some wooden structure. It was very exciting to see this object up there that was very different from all the other rocks in the whole region.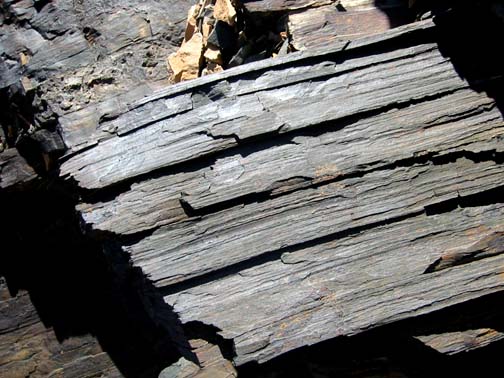 COULD YOU GIVE SOME SIZES? THE BIBLE TALKED IN CUBITS. NO ONE TODAY REALLY UNDERSTANDS WHAT A CUBIT IS.
Right. The Bible describes the ark as 300 cubits by 50 cubits by 30 cubits. Now, a cubit is a fluctuating distance. It was the tip of the finger to the elbow of the ruler at the time. That's where the problem comes in. We don't know how big the ruler was at the time. But a loose interpretation is about 450 feet long, 75 feet wide and 45 feet high – an enormous ship.
We found this rock object to be about 400 feet long in the side of a hill. It goes in one side and out side the other. So, this object just fits the general description of the Bible.
IS THERE SOME SCIENTIFIC METHOD THAT CAN NOW BE APPLIED TO THIS ROCK THAT COULD CONFIRM IF IT WAS WOOD ORIGINALLY AND WHEN IT MIGHT HAVE BEEN CONSTRUCTED AS WOOD?
Yes and  no. We don't even know what 'gopher wood' is. So not knowing what gopher wood was at the time the ark was constructed, we just don't have a method to determine what gopher wood is. At the best, we can look at some of these rocks and slice them open in thin sections and see if we can see any cell structure. When we cut the rocks open, we found a unique sea organism  that was in the rock. That can only be found in a deep ocean environment.
We also found sea life around this object, which indicated to us that at one time it was under the ocean. We found thousands of clams, some of them in a one-inch mantle of clams in the area at about 14,000 feet. This object (dark rock) had some cell structure in it, but maybe the whole object is stone and maybe only a few samples down below have some cell structure, which would be residue from petrified wood – maybe from trees that were up there. We are still going through the process of trying to determine what are we looking at in this object? We've only been a few weeks. We're really in the embryonic stages of the research.
We have had initial reports from lab technicians and a geologist on a thin section (of the rock); he had detected some cell structure in the rock.
WHEN YOU SAY CELL STRUCTURE, YOU MEAN SOMETHING THAT WOULD BE LIKE FROM A TREE OR PLANT THAT WOULD BE FOSSILIZED?
It looks like some of the samples we brought back have some cell structure in them. Most of the objects up there just look like rock, common every day rock. But we took the most tantalizing pieces that might have some cell structure and we're really pleased that we've found a little, or been told we have a little."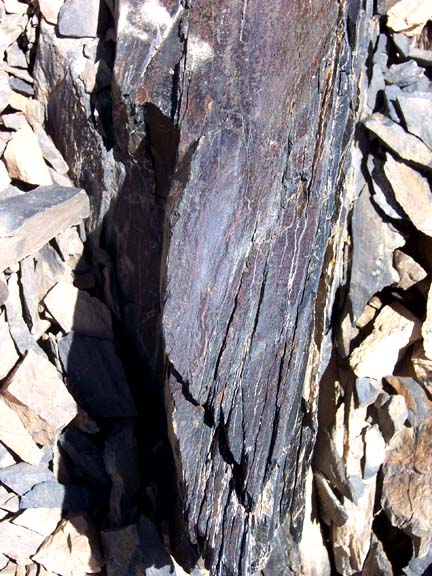 Robert Cornuke's next goal is to pay for clear, close-up satellite imagery of the dark rock outcropping on the Takht-e-Soleiman massif, in the Elborz mountain range. The fact that the unusual long slabs of rock stick out both sides of the mountain top does not prove it's a fossilized boat. But at least Mr. Cornuke thinks he is finally looking on the right mountain range east of Baghdad in northern Iran.
---
More Information:
[ Editor's Note: Wikipedia: "Alborz, also written as Alburz or Elburz, is a mountain range in northern Iran, stretching from the borders of Armenia in the northwest to the southern end of the Caspian Sea, where also Tehran and Iran's highest peak, Damavand (5604 meters), and ending in the east at the borders of Turkmenistan and Afghanistan. The Alborz mountain range forms a barrier between the south Caspian and the Qazvin-Tehran plateau. It is only 60-130 km wide and consists of sedimentary series dating from Upper Devonian to Oligocene, prevalently jurassic limestone over a granite core. Alborz enjoys a central role in the historical texts of Iran such as the Shahnama, and also in Persian mythology.
"At the northwest part of the middle Alborz, some jagged, rugged and not parallel ridge lines form a sub-range that contains about 160 distinct peaks higher than 4000 meters, called Takht-e-Soleiman massif. The conclusion of the ridges at the middle of the sub range forms the lands second highest peak and one of the most technical climbing's named Alamkooh (4850 meters). The Takht-e-Soleiman massif holds Iran's largest glacial region and unlike most other mountains of Iran, winter lasts until July at higher parts of this area." ]
For further information about the search for Noah's ark, please see reports below in the Earthfiles Archives.
03/26/2006 — "Anomaly" On Mt. Ararat's Western Plateau?
09/17/2000 — Evidence of 7000 Year Old Flood and Human Habitation Discovered Beneath Black Sea.
---
Websites:
B.A.S.E.  http://www.baseinstitute.org/

© 1998 - 2019 by Linda Moulton Howe.
All Rights Reserved.