"The fact that the Pi decimal point is included (in the 2008 Barbury Castle
barley pattern) and there is rounding up to 10 decimal places is to me a little mind boggling!"
– Michael Reed, Astrophysicist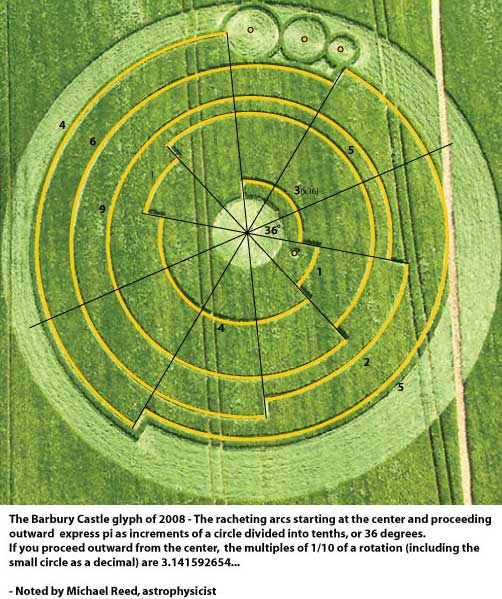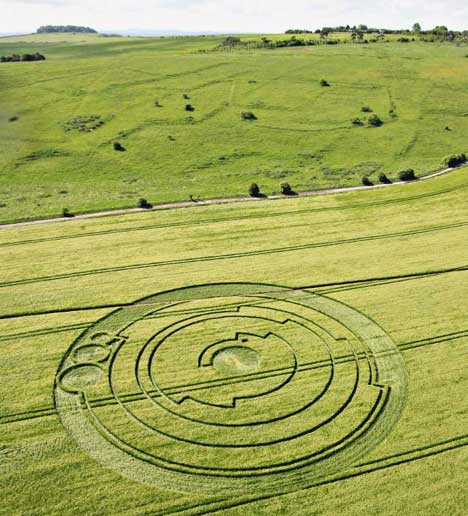 June 8, 2008  Timberlake, North Carolina - On June 7, 2008, I received the following email from a man who retired from an astrophysics career and is now a semi-retired technology consultant for electronic and electro-optics industries living in Timberlake, North Carolina. Mike Reed once worked at the University of Arizona in Tucson on the Multi-Mirror Telescope (MMT) at Mt. Hopkins, a joint venture with the Harvard Smithsonian Observatory. He had been studying the June 1, 2008, formation in barley at Barbury Castle.

© 1998 - 2018 by Linda Moulton Howe.
All Rights Reserved.