"We know there's been water all over the place, but how frequently have the conditions been hospitable for life? We can say pretty confidently that when water was present in the places we looked at, it would have been a happy, pleasant environment for life."
- John Mustard, Ph.D., Geological Sciences, Brown University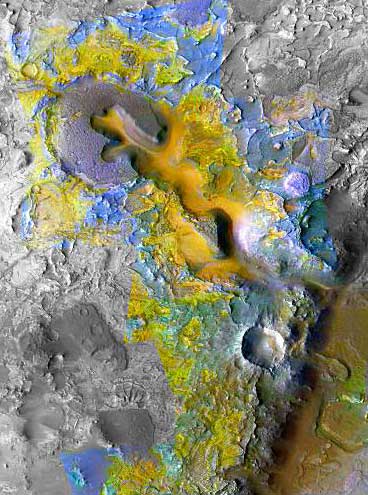 December 20, 2008  San Francisco, California -  At the annual American Geophysical Union Fall 2008 meeting held in San Francisco from December 15 to December 19, Brown University graduate student, Bethany Ehlmann, reported finding the mineral carbonate on Mars, increasing the chances that life might have existed on the red planet in the past when there was a less acidic watery surface. Carbonates result from carbon dioxide dissolved in water.

© 1998 - 2018 by Linda Moulton Howe.
All Rights Reserved.