"Nanodiamonds only form under very high temperatures and pressures consistent with a major cosmic impact event."
- Douglas Kennett, Ph.D., Univ. of Oregon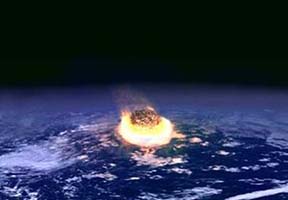 January 29, 2009  Eugene, Oregon -  14,000 years ago, the last Ice Age was ending at the close of the Pleistocene. The Earth was warming up, forests began to grow back and large animals such as the Irish Elk and the Woolly Mammoth flourished in Europe and North America. In fact, temperatures were even warmer than they are today. North America was teeming with very large animals such as giant sloths, American lions and camels, saber-toothed tigers, mammoths and mastodons.
Click here to subscribe and get instant access to read this report.
Click here to check your existing subscription status.
Existing members, login below:

© 1998 - 2023 by Linda Moulton Howe.
All Rights Reserved.