"I think it's something extraterrestrial. That's all I can assume it could be – whether it's a little green man or what, I don't know. But I don't believe that either human or animal as I know them could accomplish this (mutilation)."
- Jim Garren, Walsenburg Rancher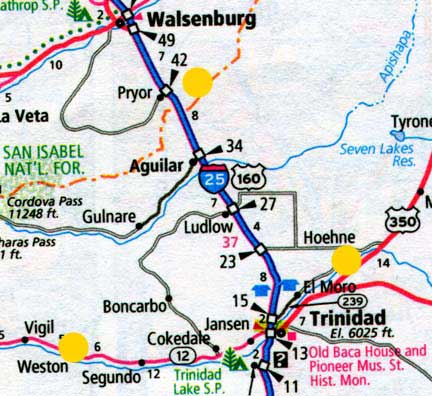 Return to Part 1
Return to Part 2
Return to Part 3
March 27, 2009  Walsenburg, Colorado -  Jim Garren is 70-years-old and retired from his CPA profession to full time ranching since 1993 on three ranches - two in southern Colorado and one in Missouri. One of his Colorado ranches is twelve and a half miles southeast of Walsenburg and only about twenty miles from Tom Miller's ranch in Hoehne where the 1-week-old calf was found bloodlessly eviscerated on March 17, 2009.

© 1998 - 2018 by Linda Moulton Howe.
All Rights Reserved.