"My eye was attracted toward Lockeridge about a mile north
of the formation. 'Oh, my God, it's one of those aerial, flickering mirrors!'"
- Linda Moulton Howe, Reporter & Editor, Earthfiles.com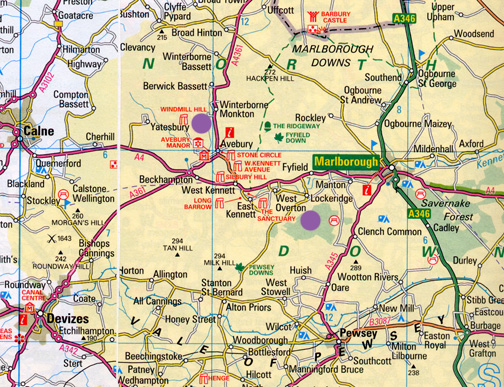 Return to Part 1
August 17, 2009  Albuquerque, New Mexico -  The morning of August 6, 2009, when I and others first went to the remarkable Windmill Hill formation, it was still raining after nights and days of rain. But the next day on August 7, 2009, the clouds lifted, sun came through and Charles Mallett took his 20-foot-pole and camera to the Windmill Hill pattern.

© 1998 - 2018 by Linda Moulton Howe.
All Rights Reserved.