"The first thing we did was to see if any tracks went in and out,
and I couldn't see anything from atop the sprayer 16 feet off the ground."
- Colby Squires, Stettler Crop Sprayer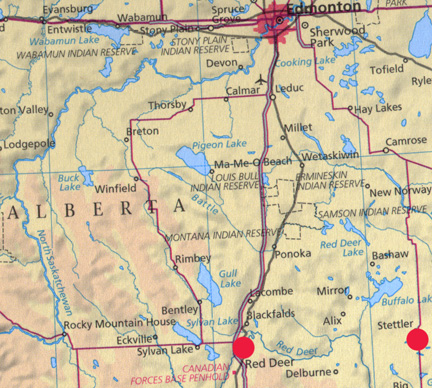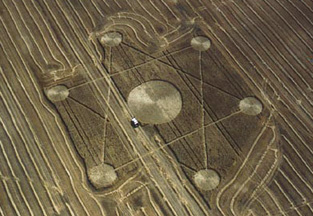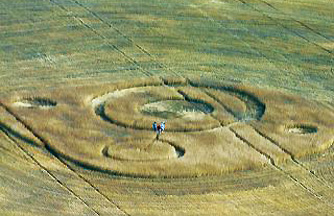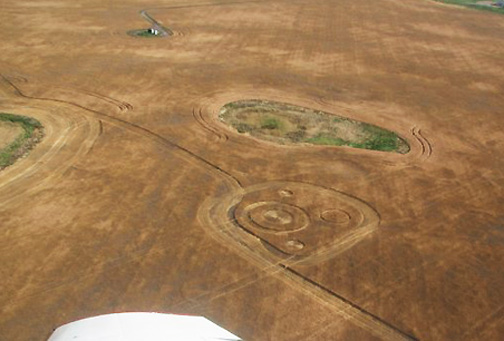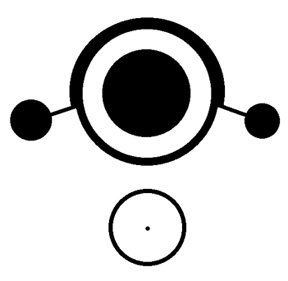 September 26, 2009  Stettler, Alberta, Canada -  A month ago on August 25, 2009, at 7 PM MTN, Colby Squires was running his 100-foot-wide sprayer through the wheat field that Gordon Smith farms in Stettler, Alberta, Canada. Stettler is a small community of about 5,500 people who work on farms or in surveying and laying pipes for the oil and gas industry.

© 1998 - 2018 by Linda Moulton Howe.
All Rights Reserved.