"...Adrian Bustinza said that yes, the light appeared to pull me up inside.
Adrian also told me that he did not fall down. He was knocked down and
something held him to the ground."
- Former USAF Airman John Burroughs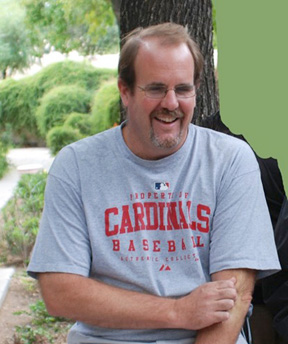 September 24, 2009  Phoenix, Arizona - John Burroughs was born in Bloomington, Illinois in 1960, and joined the U. S. Air Force right after high school graduation. He received orders to go to RAF Bentwaters, England, and arrived in July 1979, about eighteen months before the highly strange encounters with lights, beams and craft in the Rendlesham Forest between RAF Bentwaters and nearby RAF Woodbridge the end of December 1980. During that time, John worked as an Air Force police officer and says nothing strange ever happened until after midnight on December 26, 1980.

© 1998 - 2018 by Linda Moulton Howe.
All Rights Reserved.