"In 2010 as farmers move out into their fields this year,
they will be planting the most expensive seeds they have
ever bought because of the genetically engineered traits. But,
the farmers are going to be wondering how well the seeds are going
to work?"
- Charles Benbrook, Ph.D., Agricultural Economist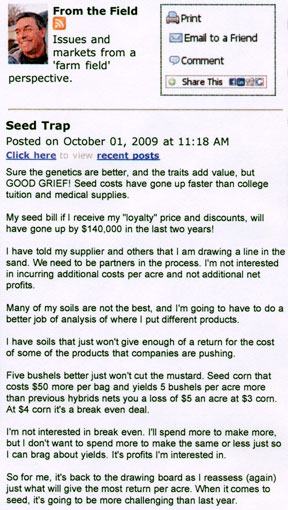 March 25, 2010  Enterprise, Oregon -  On March 12, 2010, U. S. Attorney General Eric Holder and Secretary of Agriculture Tom Vilsack spoke in Ankeny north of Des Moines, Iowa, in the first of a series of public meetings with farmers and industry executives.

© 1998 - 2018 by Linda Moulton Howe.
All Rights Reserved.