"The new object, which appeared in May 2009, has left us scratching our heads — we've never seen anything quite like this before."
- Tom Muxlow, Ph.D., U. K. Jodrell Centre for Astrophysics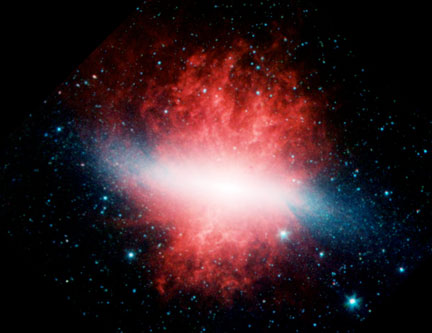 April 30, 2010  Manchester, U. K. - Our universe is estimated to be 13.7 billion light-years old and still expanding. In all that vastness, there are billions of galaxies. Our Earth is in the Milky Way galaxy and 10 million light-years from us are two companion galaxies that astronomers call M81 and M82.

© 1998 - 2018 by Linda Moulton Howe.
All Rights Reserved.