"What has happened is over 60 years, we've had this massively important UFO phenomenon that a number of people have known about and decided this is too important to share with the rest of the world."
- Historian Richard M. Dolan, Author, UFOs and the National Security State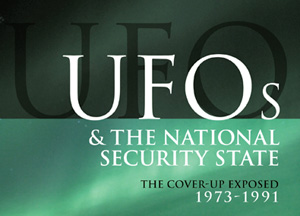 Click for podcast.
Return to Part 1.
August 30, 2009 Rochester, New York -  The United Kingdom's Ministry of Defence (MoD) on August 17, 2009, released its second batch of 800 UFO documents in 4,000 pages. The MoD's first UFO files release was in 2008, and the third expected release will be next year in 2010. The MoD says it has now released all of its December 1980 RAF Bentwaters UFO files, along with a summary to the media generally reported this way: 

© 1998 - 2018 by Linda Moulton Howe.
All Rights Reserved.