"If you took three handfuls of colored fire and put them together and you saw one color and then saw another color and saw another color, you would get the feeling that it's not blinking, but that it was turning."
- Former RAF Bentwaters Airman Lori Buoen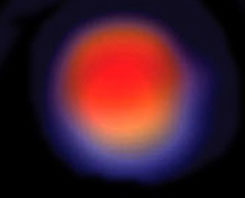 Return to Part 1
August 2010 series of fourteen RAF Bentwaters reports.
April 17, 2010  Albuquerque, New Mexico - The computer graphic below was produced by John Burroughs and U. K. researcher, John Rackham, of what John remembers seeing in the forest on December 26, 1980.
- Not a crashing airplane.
- Not the planet Mars.
- And definitely not the Orford Ness lighthouse!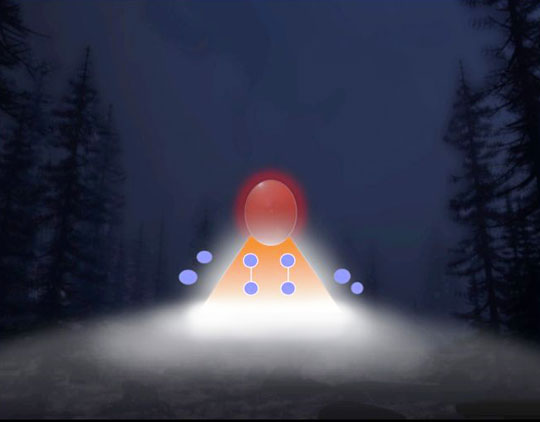 © 1998 - 2018 by Linda Moulton Howe.
All Rights Reserved.