"It appears that the Earth's interior is probably a thousand to ten thousand times wetter than the moon's interior. ...the original lunar magmas had no water in them."
- Chip Shearer, Ph.D., Geologist, Univ. of New Mexico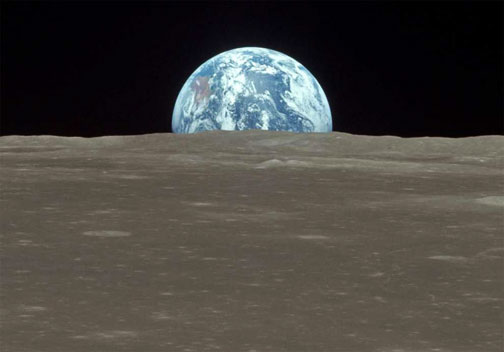 August 26, 2010  Albuquerque, New Mexico and Honolulu, Hawaii - In the most recent edition of Nature Geoscience published online August 22, 2010, University of Arizona planetary geologists presented new lead isotope analysis from a chondrite meteorite found in the Sahara Desert that suggests our solar system is 4.568 billion years old. That could be almost 2 million years older than previously estimated.
Our Earth's age is about 4.5 billion years old and most planetary scientists say the moon is about 30 million years younger. Our Earth is very wet and the moon is very dry. The oxidized iron content in moon rocks is also different than Earth's.. So, where did our younger, very dry moon come from?
Click here to subscribe and get instant access to read this report.
Click here to check your existing subscription status.
Existing members, login below:

© 1998 - 2023 by Linda Moulton Howe.
All Rights Reserved.