"The creature slowed  down and stood up on its back legs -
its back legs were longer than its front legs - and as it stood
up its head turned and it looked straight at us."
- Jami Ham, Medical Technician, Poplar Bluff, Missouri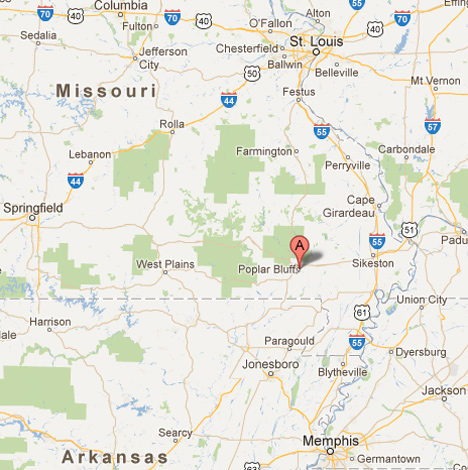 August 31, 2012  Poplar Bluff, Missouri - In the spring of 1995, farmers in the El Junque rainforest region of Puerto Rico reported finding chickens, rabbits, goats, sheep and even dogs with quarter-inch wide puncture holes that did not bleed, but usually left the victimized domestic animals dead as if the blood had been sucked out of them. That description lead to the name "chupacabras," which means "goat sucker" in Spanish.

© 1998 - 2018 by Linda Moulton Howe.
All Rights Reserved.