"One can make a pretty cogent argument that life might
have been started initially on Mars and then perhaps 4 billion years
ago came to Earth as a result of these natural impacts."
- Jay Melosh, Ph.D.,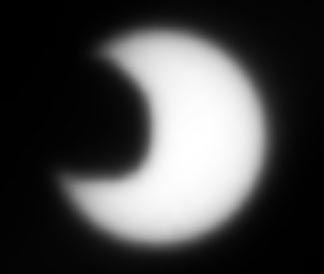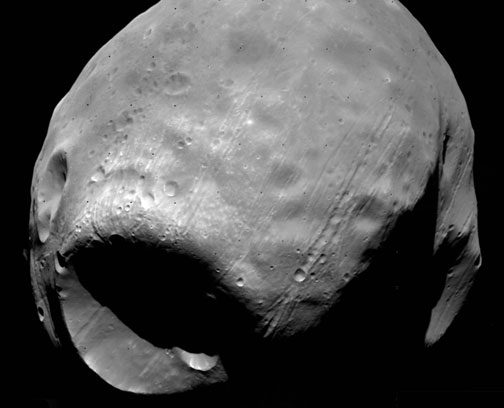 March 1, 2013  West LaFayette, Indiana - Phobos and Deimos are the two moons that orbit Mars. Phobos is notoriously strange and small - only about 17 miles long and 11 miles wide, shaped a bit like a potato. Phobos is one of the darkest bodies in our solar system with composition similar to carbonaceous chondrites, the space rocks that contain higher percentages (3% to 22%) of water as well as organic compounds. Adding to the mystery is that Phobos has an unusual circular orbit that is very close to Mars, puzzling planetary scientists about how that occurred since most solar system bodies do not have circular orbits. Phobos moves around Mars faster than Mars itself rotates. That's why Phobos rises and sets twice each Martian day. The Phobos orbit is so low that its angular diameter as seen from the surface of Mars varies visibly as its position moves in the sky. Further, Phobos's density is too low to be solid rock, sparking speculation that Phobos is not only porous, but is hollow and perhaps even an artificial construction.
Click here to subscribe and get instant access to read this report.
Click here to check your existing subscription status.
Existing members, login below:

© 1998 - 2023 by Linda Moulton Howe.
All Rights Reserved.