"Gobekli Tepe is a place of death; a place of re-birth. ... people who would enter into those enclosures ... and stand in between those two monoliths ... would quite literally be then projected out into the sky."
- Andrew Collins, Author, The Cygnus Mystery
Return to Part 1.
March 29, 2013   Gobekli Tepe 8 miles northeast of Sanliurfa, Turkey - Even though Gobekli Tepe is carbon dated to 12,000 years ago, there is one excavated stone pillar that has what looks like a bird with outstretched wings and a circular object that provokes comparison to the shen symbol of Egypt seven thousand years later.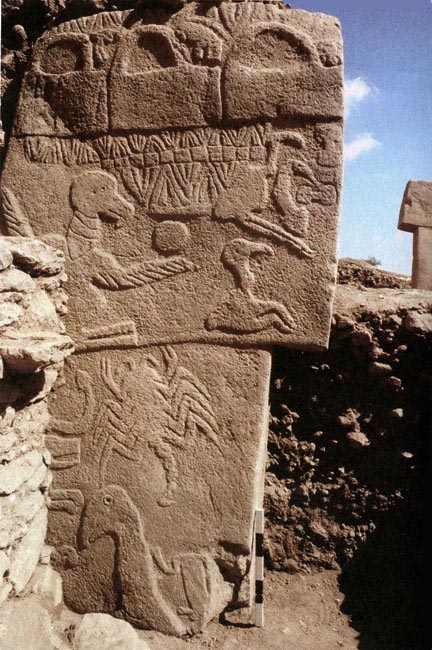 © 1998 - 2018 by Linda Moulton Howe.
All Rights Reserved.