"Even if this comet survives passage (of the sun), which is by no means guaranteed because it's getting within 1/10th of a solar radii of the sun, it can be split up into many small pieces, which themselves could evaporate away. ...We really don't know."
- Karl Hibbits, Ph.D., John Hopkins Applied Physics Laboratory
July 26, 2013  - Long before any human knew about it, a half-mile-diameter clump of ice and rock far beyond Pluto began to move from its position in the primordial, cold Oort cloud that surrounds our solar system. Perturbed to move toward the sun's gravitational pull, the rough ball of ice for the first time headed into the solar system.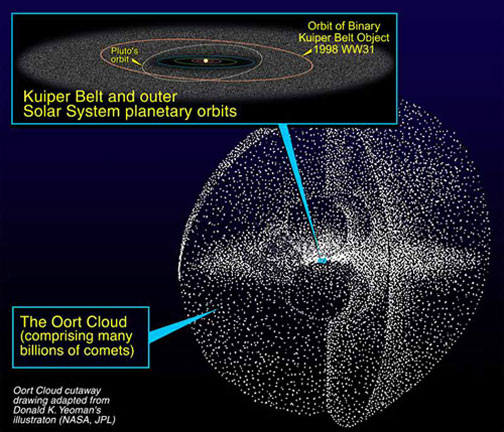 Click here to subscribe and get instant access to read this report.
Click here to check your existing subscription status.
Existing members, login below:

© 1998 - 2023 by Linda Moulton Howe.
All Rights Reserved.