"After the pickups and phones would not work near
that second mutilated cow, we didn't park anywhere close to the
dead animals. It was a little eerie even messing with them."
- Alex Peterson, Owner, Windmill Ranch, Haigler, Nebraska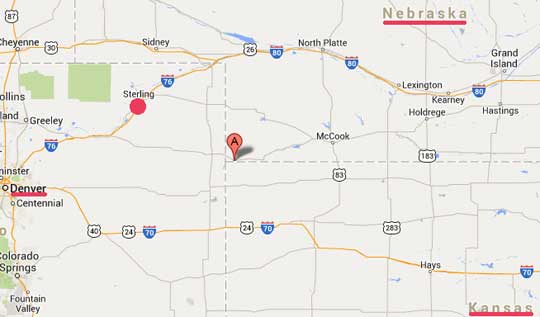 Return to Part 1.
August 18, 2013  Haigler, Nebraska - Haigler, Nebraska rancher, Alex Peterson, stressed with me how difficult it would be to travel in the sugar-sand of the hills around the ranch near his windmill and beyond to the site about 300 feet from the windmill to where he dragged the first two mutilated cows and the third cow with the apparent broken spine.

© 1998 - 2018 by Linda Moulton Howe.
All Rights Reserved.