"Rats exposed to even the smallest amounts of Roundup and NK603 Roundup-tolerant corn developed mammary tumors and severe liver and kidney damage."
- Prof. Gilles-Eric Seralini, Ph.D., Universite de Caen, France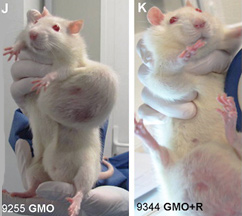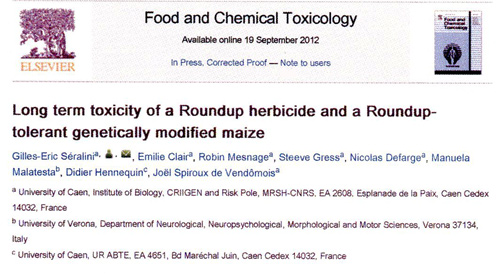 Reprint October 13, 2013 - September 27, 2012  Oakland, California - According to the U. S. Department of Agriculture's Economic Research Service, in 2011 the percent of corn crops in America that contain some form of genetic engineering is 96% . Most of that genetic engineering is Monsanto's Roundup-resistant corn in which the Roundup NK603 herbicide is built into the plant.

© 1998 - 2018 by Linda Moulton Howe.
All Rights Reserved.