"We can show that the chemicals are adhering to the plastic.  We can show that organisms eat the plastic. We can show the chemicals then desorb into the organism that affects the health of THAT organism!"
- Sherri Mason, Ph.D., Assoc. Prof. of Chemistry, SUNY - Fredonia, NY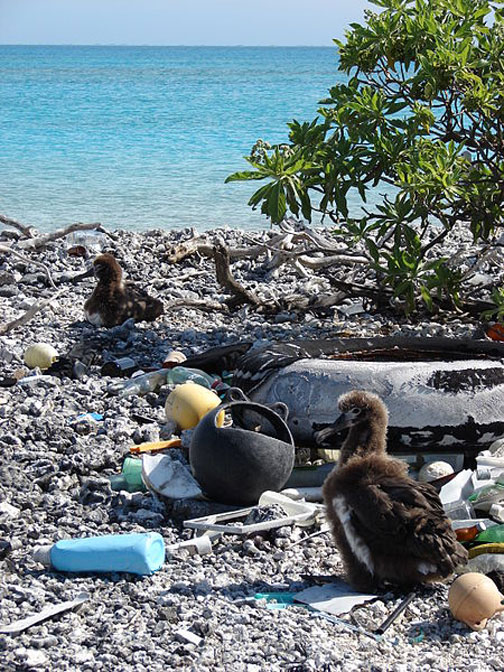 May 29, 2014  Los Angeles, California, and Fredonia, New York -  The Earth has five major ocean gyres where the water swirls around and around and floating trash from humanity collects in those swirls creating great garbage patches in the North and South Atlantic Ocean; the North and South Pacific Ocean; and the Indian Ocean.

© 1998 - 2018 by Linda Moulton Howe.
All Rights Reserved.