"Next to one of the mutilated calves was a strange rectangular
mark or impression in the pasture near the calf's head. Local residents
have seen mysterious lights above the fields and think
the lights cause the mutilations."
- Francisco Villaneuva reporting for Vision OVNI, Argentina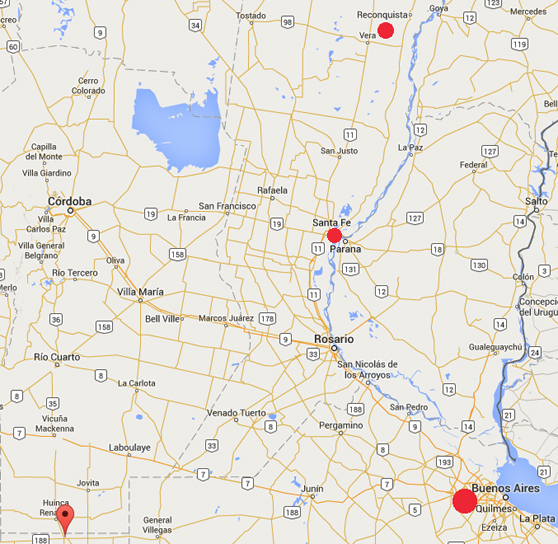 May 19, 2015   Malabrigo and Realico, Argentina - A large cycle of animal mutilations in Argentina began in April 2002, when more than 100 mutilated cows and horses were reported to Argentina's federal INTA agency, similar to the U. S. Department of Agriculture's Food Safety Inspection Service.

© 1998 - 2018 by Linda Moulton Howe.
All Rights Reserved.