"This kind of event is very rare. Occasionally you see wolves
kill five or six animals, but 19 is very unusual."
- Mike Jimenez, Northern Rockies Wolf Coordinator,
U. S. Fish & Wildlife Service, Montana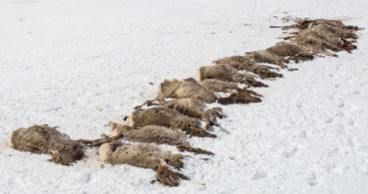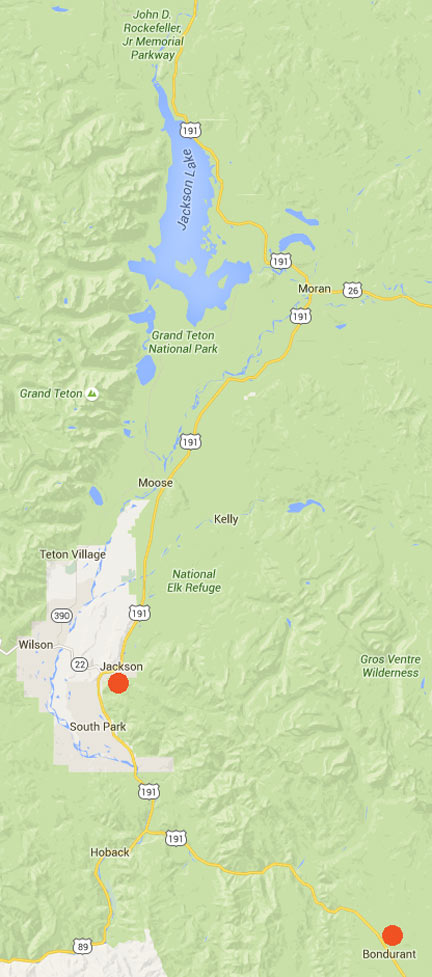 March 26, 2016 Bondurant, Wyoming - The U. S. Fish & Wildlife Service based in Montana along with the Wyoming Game and Fish Department are reporting their speculation that in the McNeel Elk Feedground near Bondurant, Wyoming, a pack of Gray wolves recently attacked 17 elk calves and two adult elk cows in "surplus killings." That means the wolves killed all nineteen, but did not eat them. Exact date of deaths unknown, but photographs of the relatively fresh-looking elk bodies were taken on March 25, 2016.

© 1998 - 2018 by Linda Moulton Howe.
All Rights Reserved.