"Fast radio bursts are exceedingly bright given their short duration and origin at great distances, and we haven't identified a possible natural source with any confidence. An artificial origin of fast radio bursts is worth contemplating and checking."
- Avi Loeb, Ph.D., Chair, Astronomy Dept., Harvard Univ., Cambridge, MA.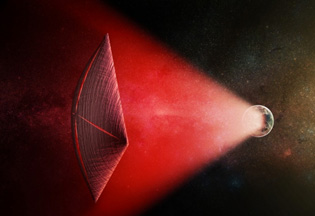 March 30, 2017 Cambridge, Massachusetts - What has been making very powerful and rapid radio bursts the past ten years from 2.5 billion light-years from Earth? The first recorded fast radio burst was in 2007 by the Parkes radio telescope in Australia. The power of that radio burst was 500 million times the power of our solar system's sun and lasted only 5 milliseconds. It might have been some astronomical body that blew up — except that five years later on November 2, 2012, in the same place there were two more repeating bursts now known as "FRB 121102." Since then there have been fifteen more recorded by Earth scientists to date for a total of eighteen recorded mysterious fast radio bursts coming from the same spot in the cosmic sky.
Click here to subscribe and get instant access to read this report.
Click here to check your existing subscription status.
Existing members, login below:

© 1998 - 2023 by Linda Moulton Howe.
All Rights Reserved.