"It was weird. Not only could my iPhone not pick up the apocalyptic sound, my iPhone could not pick up anything. I could not hear the playback of my voice or any other background noise."
– Mike Quinn, Godfrey, Illinois, resident who tried to record with his iPhone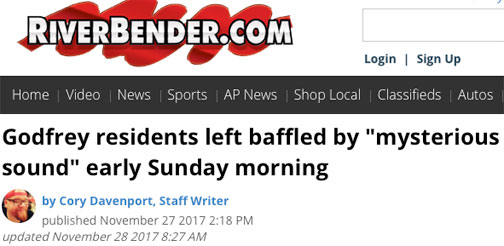 November 29, 2017 Godfrey, Illinois – Godfrey is a village of some 18,000 people in Madison County, Illinois, about 38 miles north of the larger metropolitan city of St. Louis, Missouri. Early Sunday morning November 26, 2017, at 2:30 AM, local musician and audio engineer Mike Quinn, was talking with a friend in the parking lot of Godfrey's 24-hour pharmacy Schnucks. Other residents between Humbert Road and the Schnucks pharmacy at the end of Godfrey Road also reported hearing a loud, mysterious sound around 2:30 AM early Sunday morning that lasted for several minutes.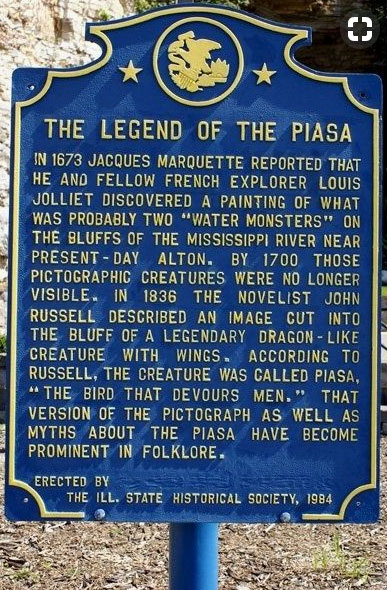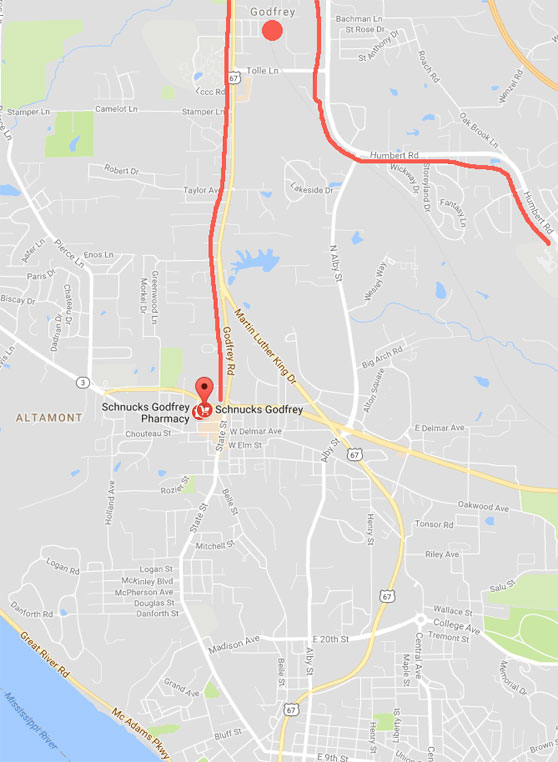 Mike Quinn said suddenly an eerie sound erupted that he called "apocalyptic." He told the local RiverBender.com that he and his female friend were hearing a "mixture of a rushing wind and a brass instrument" that lasted about 10 minutes, starting and stopping abruptly. He said he has lived near train tracks, power plants, other industries and Colorado military bases, but has "never heard anything like the mysterious sound in my entire life." Quinn said he thought the sound was coming from above in the sky to the west.
Then Quinn tried to record the weird sound on his iPhone. But as skilled as he is with the iPhone's audio recording functions and with audio engineering, he said, "It was weird. Not only could my iPhone not pick up the sound, it could not pick up anything. I couldn't hear the playback of my voice or any other background noise."
His friend became afraid of the sound. She wanted to go into the pharmacy and inside there neither could hear the strange sound. Other sources also reported being frightened by how loud, powerful and unique the sound was.
Another earwitness, Steven Schmoeller in the Villa Marie subdivision near Humbert Road, reported that he heard the same type of sound from his open window, but compared it to "the sound of a vehicle passing rapidly on a highway," but instead of moving, the sound stayed in the same place. That's when he went to his computer and learned that social media also had several reports about the same type of sound.
The 2:30 AM source of the rushing wind mixed with a brass instrument is still unknown. The Godfrey Fire Protection District and the Madison County Sheriff's Office did not receive any resident reports and no one at those offices heard the sound.
Earthfiles would like to hear from earwitnesses of this strange metallic wind sound in Godfrey, Illinois, or any other locations and strange, unidentified sounds. All requests for anonymity are honored. Please email: [email protected]
Also see:
---
More Information:
For further reports about the eerie metallic and scrapings and boom reports since January 2011, please see extensive Earthfiles Archive. Below is a small sampling of the nearly 400 reports by Earthfiles.com about the strange sounds and booms phenomenon.
---
Websites:

© 1998 - 2018 by Linda Moulton Howe.
All Rights Reserved.