When the super blue blood moon begins to move into the Earth's shadow in the early morning January 31, 2018, the moon will be closer to Earth at 223,068 miles instead of 238,855 miles. That's why this is a super large moon, the second in the month of January 2018, which is why it's called a "blue moon." Finally, at the Pacific times prepared by NASA below and at different times across the United States, the super blue moon will begin to turn reddish-orange at the Pacific times below and across the United States as it enters the Earth's shadow in a total lunar eclipse for a little more than an hour.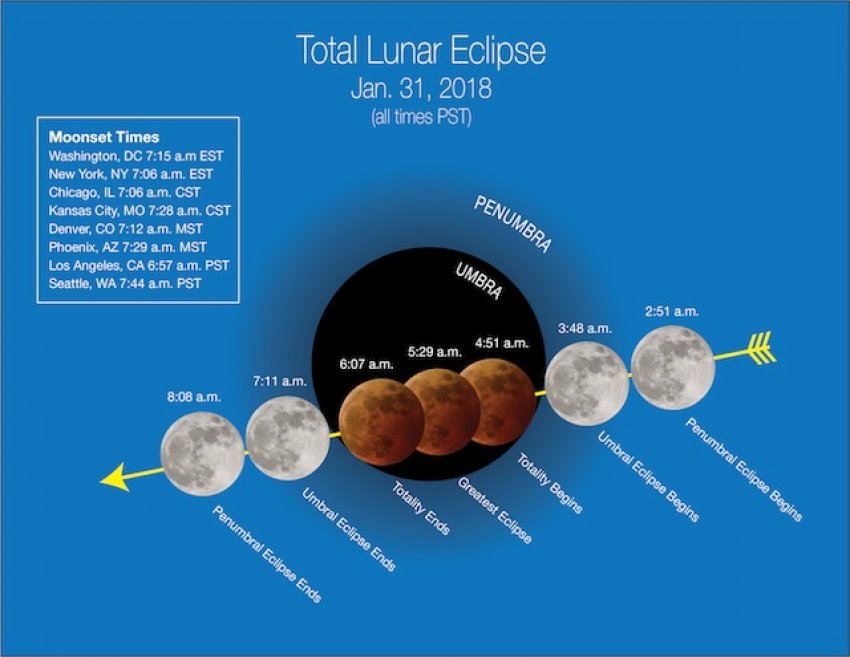 © 1998 - 2018 by Linda Moulton Howe.
All Rights Reserved.