"There comes a point where the wall of secrecy makes the functioning of the government almost schizophrenic because it's keeping too many secrets."
– Daniel Liszt, Producer and Reporter, Dark Journalist.com
Return to Part 1.
March 2, 2018 Cambridge, Massachusetts – In my 20-part Earthfiles series about CIA whistleblower "Kewper Stein" [ see end of this report], he described working with President Eisenhower and Vice President Richard Nixon.
Kewper Stein: "Eisenhower and Nixon knew all about Area 51 and what was going on with the aliens. Of course, President Harry S. Truman knew all about it, too. But I think Nixon and Eisenhower were the last two presidential executives to know everything. Presidents were just chopped off from the Need To Know after Eisenhower and weren't given the highly classified alien information.
Nixon told us, 'From all the reports I have received, we don't know if they are trying to survey Earth for attack later. Some apparently do good. But some torture people and let them go. Or we are missing people altogether. We don't know if some ever came back that were abducted and we have no idea where the aliens took them or where they went.'
That was the whole gist of information up to 1960 — that we really were not sure whether the aliens had come to kill us eventually?  Or come to help us?  Or what? Why were they here on Earth? Why didn't they go some place else and leave us alone?"
Kewper Stein said they had CIA meetings at the White House in Fall 1958 with Richard Nixon and later in the Spring of 1959 with both President Dwight Eisenhower and Vice President Nixon. 
Kewper Stein: "My boss was always trying to get more information from Langley CIA headquarters as far as the alien beings were concerned. Sometimes we had a huge amount of military sightings – something that we knew were completely legitimate observations of alien activity. All of a sudden we would have dozens of alien craft in one region on Earth in military radar screens that just flew right over at huge speeds. Those we knew were authentic because they were recorded on military equipment. We also had moving film of the craft on radar because there were cameras that could film the radar screens.
DID ANYONE SAY, 'THESE ARE HOSTILE'?
No. But I think we had a couple of civilian reports about people abducted in Greece or Italy. There was one person who disappeared while walking up to look at a craft. The person either disappeared or was taken aboard the craft, examined, and then was found lying on the ground away from the area where the craft had originally landed.
We also had animal mutilation reports. I remember Colorado was one place.
DID THE REPORTS TO YOUR CIA OFFICE SAY THAT THE ANIMAL MUTILATIONS WERE DIRECTLY LINKED TO EXTRATERRESTRIAL CRAFT?
Yes, because they had saucer craft spotted in the area and seen by ranchers. Then the ranchers found the mutilated animals near a saucer sighting. We couldn't figure out why the aliens were doing this? Why are they taking certain parts of these cattle and many other types of animals?
In late 1958 or early 1959, we met Vice President Richard Nixon in the Oval Office. And we had other people there with us from the CIA. We had the Puerto Rico case of the 'tagging' of a woman. They called it 'tagging' when humans had implants in their neck or back or something like that. The other CIA people told us they had many cases of that occurring in the United States.
'Tagging' was when non-humans put little chips into the necks of people — the CIA had many cases. One implant device was supposed to have produced hieroglyphs when passed over a certain kind of scanning device. That was in 1960 just before I got out. The woman with that implant had been taken up in a craft that started out above her, then shone a beam of light down on her. When she was inside the beam of light, she floated up into the craft.
The aliens took arthritis away from her toes. She described them as small, about 3 feet tall, like greys with the big, dark eyes and pointed chin.
WHAT DID EISENHOWER SAY ABOUT THE EXTRATERRESTRIAL PRESENCE?
He said, 'I can't figure out why we can't get to the bottom of this!'"
---
Interview: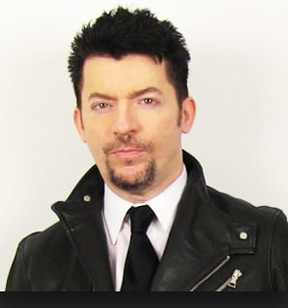 Daniel Liszt, Producer and Reporter, Dark Journalist.com, Cambridge, Massachusetts: "The story itself is so fascinating that Merritt tells about Nixon discussing the alien presence with him. But the time capsule is a whole different matter altogether because if that information is in the time capsule, and Merritt is convinced it's there, which I was shocked at because here it is some 40-odd years later. I figured it would be gone. There's renovations. There's all these different things. But Merritt was absolutely confident because Nixon was clever about how he put it there.
HAS THE NATIONAL ARCHIVE REPLIED YET?
They have acknowledged receipt of the letter from Douglas Caddy, and Caddy is still an attorney. He was the original Watergate attorney, and he's someone who attempted to bring Merritt to light by helping him arrange the book Watergate Exposed in 2010.
And Caddy, in putting the letter together, he stressed that representatives from the media that Merritt would select would be there, and that it would be a very simple case of going to the place where Merritt says the time capsule is, opening it, reading the contents aloud, letting the National Archives take the document, and that's that. So the process Caddy outlined seems remarkably simple. And he did say that he wanted to arrange this on a publicized appointment with the White House in the near future at which time someone designated by the National Archives would meet with a small group of persons selected by Merritt, and all of them would proceed to the location of President Nixon's secret time capsule. So the idea of the Archives taking permanent possession of the document seems very reasonable.
RIGHT.
I think it can be pretty easily established that although these meetings have never been revealed in public before, that Robert Merritt had with President Nixon — since he was called into Watergate and Merritt was interrogated during the Watergate era by the special prosecutor, Archibald Cox — that Merritt's on the record as a historical figure and an informant.
There's a series of documents available at the National Archives that are new, that are about Robert Merritt because they were classified, according to FOIA requests. So they're certainly familiar with him. And Caddy, being the original lawyer for the Watergate burglars, it's very easy to check his credentials as well. Merritt has safeguarded the information, as he described it to me. So it is safeguarded in case the process with the National Archives doesn't materialize if they don't agree to the conditions.
Would President Trump Help? Or Prevent?
WOULD THE SITTING PRESIDENT NOW IN 2018 HAVE ANY JURISDICTION OVER PREVENTING IT OR MAKING SURE IT HAPPENS?
Well, I've looked into this. It falls under the purview of the State Department because that's what the presidency falls under. So certain agencies within the government could suggest that the document is a national security document and needs to be redacted before it would be released to the public, which would perhaps defeat the purpose on one hand of getting it.
On the other hand, revealing the time capsule would let us know that Nixon had placed it there in order to safeguard the alien presence, and I think the only acceptable thing would be for the full transcript of the time capsule to be released because it's in Nixon's own hand. If he felt it was important enough to disclose the historical information about the alien presence in 1972, which is some 46 years ago now, then we, 46 years later, should be able to step up to the plate and accept the information that Nixon left for us.
Why Wasn't There Truth About Alien Presence in World War II?
WE HAVE ALWAYS IN FRONT OF US THIS QUESTION — WHY WASN'T IT CLEAR TO THE UNITED STATES AND TO ENGLAND AND TO THE ALLIES OF WORLD WAR II THAT THE ENTIRE PLANET DESERVED ALL KNOWLEDGE ABOUT ANOTHER NON-HUMAN PRESENCE IN OUR SOLAR SYSTEM AND ON THIS PLANET?
WHAT WOULD BE THE REASON TO KEEP ALL OF THIS IN A SECRET POLICY OF DENIAL WITH PENALTIES ATTACHED TO PEOPLE IN MILITARY AND INTELLIGENCE AND CIVILIAN SCIENTISTS? IN ORDER TO DO WHAT? WHY WOULD THERE BE SUCH A HUGE LIE FOR SO LONG?
Well, there's no question the UFO file is the top national security secret of the U.S. government.
WHY SHOULDN'T IT HAVE BEEN A PUBLIC WORLDWIDE ANNOUNCEMENT BACK IN WORLD WAR II?
Harry Truman received quarterly briefings on the UFO file, crash retrievals, whatever it was, he got regular briefings on it. And eventually, according to this Kewper (Stein) that you spoke with, Kewper says that he arranged these different meetings with Nixon because Nixon was in charge of the CIA Blue Book, which was different than the public Blue Book, which we know was fluff. So Project Blue Book for the public was really something to just say, "Hey, we're doing something about it."
Because, of course, there were all these sightings in all these different places. In Michigan in the 1960s, they had all those sightings, and (Gerald) Ford stood up and said, "Oh! We have to have congressional hearings on this."
[ Editor's Note: Gerald R. Ford was first elected to the U.S. House of Representatives in 1948, the Michigan Congressman served 13 consecutive terms, rising to the post of House Minority Leader in 1965. In December 1973, upon the resignation of Vice President Spiro Agnew, Ford became the first to be nominated to the Vice Presidency by the President under the 25th Amendment. Nearly 10 months later, Ford assumed the presidency when Richard M. Nixon resigned on August 9, 1974, in the wake of the Watergate Scandal. Ford served the remainder of Nixon's term, but lost his re-election campaign in 1976.]
Certainly, it was a major issue, and they managed somehow to keep the secrecy. But if you go through that system, and you look at it from the point where Truman was getting quarterly reports to where Kennedy was being completely shut out and demanding files ten days before he was assassinated, once the covert versus the overt state gets in charge of this— it goes completely underground.
So that when Nixon is there in 1972 putting away this time capsule, the UFO issue is so far out of the public reach by then. And of course, subsequently later we have (President Jimmy) Carter asking George Bush, Sr. for the information as the CIA Director.
Bush says, "You're on a need to know, and you don't need to know about that."
And what does Carter do? Carter fires him.
UFO Threat in Reagan Administration
So I think it gets different when you go into the Reagan administration because I think they were able to say to Reagan, "There's a threat that's involved here."
And of course, we know that Gorbachev recently came out and said at a press conference with George Schulz and Charlie Rose, before the big sex scandal broke with Charlie Rose, and Henry Kissinger was in the audience.
Gorbachev interrupts the proceedings while they're talking about Reykjavik and the different meetings that he had with Reagan to negotiate nuclear security and reductions of nuclear arms.
Gorbachev said, "Actually, at Reykjavik, you know, Reagan took me aside and said, 'Let's get away from our entourage,' and looked at me very seriously in the eye and said, 'If there is an alien invasion, will you fight with us, will you help us?'"
And Gorbachev said he was shocked, but he said, "Yeah, of course we would."
And Reagan said, "Good. Because we'll help you, too."
So whatever the feedback or the information they were giving Reagan related more to a threat scenario, and Reagan would bring up these unusual alien threat scenarios at UN speeches. I think that's very telling in terms of where the UFO file was going in terms of the information that they were obtaining.
War in the Pentagon
There were groups inside that national security structure who viewed it strictly as a threat, while there were other groups that were much more open to disclosure around it. And those groups have been fighting, as you've documented for the past few decades better than anyone. And those groups continue to fight. It's an incredible wall of secrecy. And you know, Churchill had a great saying, "Tell the people." There comes a point where the wall of secrecy makes the functioning of the government almost schizophrenic because it's keeping too many secrets.
THAT IS TODAY.
That's the nature of the situation.
WE ARE NOW IN A SCHIZOPHRENIC CENTURY, THE PLANET IS CONCOCTED OF LIES AND POLICIES OF DENIAL, AND AT SOME FUNDAMENTAL LEVEL, NONE OF THIS MAKES ANY SENSE. THAT HUMANITY HAS BEEN KEPT DELIBERATELY FROM KNOWING SOMETHING THAT SEEMS SO FUNDAMENTALLY OUR RIGHT: THAT WE'RE NOT ALONE IN THIS UNIVERSE.
Well, it's a great point. I think we're further away from UFO reality and the knowledge about UFOs than we've ever been because there's been so much obfuscation around it that even when efforts come forward and claim to be disclosure oriented, they want to start from last month and say, "Hey, there's a UFO thing, you know, let's discover it."
And then ignore the 75 years of research that are involved. And you need the research in order to have the step ladder to the understanding of the information. That's the crucial part. That's how you understand the intelligence agencies' role, specifically the CIA, working to keep the UFO file secret and even denying that information to presidents.
So when we get to somebody like Nixon who's looking at this situation, even he doesn't know how to get around the secrecy, but he figures out, as his presidency is being torn apart, partly due to intelligence forces and partly due to his own mistakes, he decides, "I'm going to put this information away."
And remember that Nixon, working closely since the 1950s, even viewing an alien at one point, he knows the UFO file. He figures it's his trump card, ultimately, in history. He puts the time capsule away, and he reads it to the best young recruit he has in the Huston Plan and keeps him as a human time capsule. And almost on schedule, that human time capsule comes forward with the information that he's never given in 40 years of public testimony and public life until now. We now have that promise of directions to the time capsule that contains the information about what Nixon knew about the ET presence.
Will Intelligence Agencies Block Nixon's Letter Going Public?
WILL THE CIA, NSA, DIA, NRO — THE 17 U. S. AGENCIES NOW PREVENT THE NATIONAL ARCHIVES FROM POSTING A LETTER LEFT BY PRESIDENT NIXON BECAUSE IT THREATENS NATIONAL SECURITY?
All I can tell you is that within three hours of my putting up the interview (on February 14, 2018) with Robert Merritt, the video was taken down for the most frivolous reason, which made no sense, and YouTube acted so quickly to take it down. It has subsequently been put back up and it is there and is available at the Dark Journalist website.
But the YouTube actions around that, I'll tell you, I've had my channel and I've done this work over the course of five years. I've never seen action like that to take a video down. That was fast! I do feel that it's a hot button issue for those agencies, but I don't feel that they have the ability to block it because the information is out there, ultimately.
The only way that they can block it is to recover the information in the time capsule or deny us from getting there in the first place, which they can do, but I think the (Trump) administration working with the National Archives may have a vested interest in opening this time capsule. I certainly hope that they accede to the conditions of the request because otherwise history will be denied this great opportunity to view what President Nixon left."
Return to Part 1.
Also see 20-part 2008-2009 Earthfiles beginning:
• 08/27/2008 — Part 1: Army/CIA Unit Studied the Real UFO Blue Book
If anyone has more information about the advanced alien being living at Los Alamos National Laboratory before, during, after the Nixon Administration, please contact [email protected]. All requests for confidentiality are honored. Or send hard mail or Fed Ex to: Linda Moulton Howe, P. O. Box 21843, Albuquerque, New Mexico 87154.
---
More Information:
Please see the 4-part "Taxonomy of Extraterrestrial Biological Entities (EBEs)" based on the transcript of a CIA and NSA and DIA briefing on March 6 to 8, 1981, at Camp David for newly elected President Ronald Reagan:
---
Websites:
Dark Journalist.com: http://www.darkjournalist.com
"My letter to The Archivist of the U. S. about Nixon's secret time capsule hidden in the White House," February 11, 2018, by Dougllas Caddy, Atty, Houston, Texas:
http://educationforum.ipbhost.com/topic/24636-my-letter-to-the-archivist-of-the-us-about-nixons-secret-time-capsule-hidden-in-the-white-house/
Nixon's War Against the Vietnam Antiwar Movement — The Huston Plan:
"Woodward and Bernstein: 40 years after Watergate, Nixon was far worse
than we thought," June 8, 2012, The Washington Post:https://www.washingtonpost.com/opinions/woodward-and-bernstein
-40-years-after-watergate-nixon-was-far-worse-than-we-thought/2012/06/08/gJQAlsi0NV_story.html?utm_term=.5f773ab1e611
Watergate Exposed, biography of Huston Plan "Confidential Informant" Robert Merritt, July 22, 2011 © by Jim Hougan: http://jimhougan.com/wordpress/?p=230

© 1998 - 2018 by Linda Moulton Howe.
All Rights Reserved.