"A process has now begun where the National Archives has been sent a letter by Douglas Caddy, who's still an attorney. The letter states the conditions that Merritt will give them the directions to the time capsule at the White House under two conditions — that they will read the letter aloud as soon as it's discovered, and that they will distribute it to the public shortly thereafter."
– Daniel Liszt, Producer and Reporter, Dark Journalist.com
Return to Part 1.
March 2, 2018 Cambridge, Massachusetts – On February 9, 2018, attorney Douglas Caddy — who helped E. Howard Hunt after the June 1972 Watergate break-in and is now trying to help Robert Merritt now — sent a letter to The Archivist of the United States, Mr. David S. Ferriero, at The National Archives and Records Administration in college Park, Maryland. The subject listed is: Secret "Message to the American People" written by President Richard M. Nixon for posterity that he left hidden inside the White House.
Douglas Caddy explains in the letter that he is "co-author with Confidential Government Informant Robert Merritt of the book, Watergate Exposed: How the President of the United States and the Watergate Burglars Were Set Up, published in 2011.
Caddy further writes: "A number of documents from the Watergate Special Prosecutor that the National Archives released to Mr. Merritt in 2010 are reproduced in our book, a copy of which is enclosed. Those documents are concerned with Mr. Merritt and with me as the original attorney for the Watergate seven burglars — including Merritt's role as the sole employee of the secret Huston Plan that was run out of President Nixon's White House. When White House Counsel John Dean was fired by President Nixon in April 1973, he took the only 31-page written copy of the Huston Plan with him and deposited it with Chief Judge John Sirica. This explosive document has been under court seal ever since, immune from being subpoenaed by any outside source."
Then attorney Caddy explains to the Archivist about President Nixon's time capsule letter that he hid "at a location inside the White House … and disclosed the location to Mr. Merritt with the stipulation that Mr. Merritt could reveal it at some future time if he deemed circumstances merited it. Both Mr. Merritt and I know of its location. We believe the time has come for its disclosure and for it to be placed in the National Archives of the United States. … The only conditions that we impose if the document is discovered is that it immediately be read aloud to those present and that copies be made of it and distributed immediately to the public media and to those present after which the National Archives would take permanent possession of President Nixon's document." Here now, Daniel Liszt continues.
---
Interview: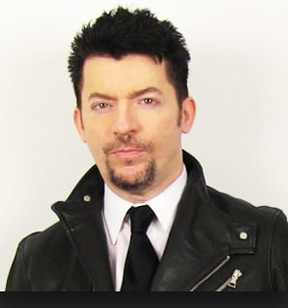 Daniel Liszt, Producer and Reporter, Dark Journalist.com, Cambridge, Massachusetts: "Nixon placed this time capsule, according to Merritt, in the White House in such a clever way that when I asked him, 'Well, could you even expect this time capsule with the letter inside would still be there?' he said to me, "It's absolutely there." He didn't explain to me why he was so confident about it, but he knows how clever Nixon was, and apparently, Nixon hid it in plain sight, but it is there in the White House, according to Merritt.
IS THERE ANYTHING THAT SPRINGS TO YOUR MIND THAT WOULD BE HIDDEN IN PLAIN SIGHT AT THAT TIME IN THAT PRESIDENCY?
When we look at his foreign policy, a lot of the things he was doing—opening up Russia, opening up China—may have been in direct response of his knowledge of the alien presence because he knew at some point all of those countries would have to work together to deal with this issue. And he also said whoever had the information that the ET had given the U.S. government would be the most powerful nation in the world.
HAS IT?
(laughs) Well, that's a great question. My impression is that we certainly have gleaned more than any other nation from our knowledge and our expertise around the UFO file. Whether that goes to crash retrievals, whether that goes to incorporating and assimilating the technology, I think that we have the highest level.
I'm sure the Russians have their own programs, and the Chinese, relating to this, which is why disclosure isn't a 2018 solution. Disclosure is a 1940s to the present, 75-year process that's gone on, and if you don't understand the steps along the way, and you just show up with disclosure in 2018, you're not going anywhere because if you don't understand the extent of the wall of secrecy and the extent to which the government went to hide these things and to hide the technology and the interactions that have already taken place with the off-world civilizations.
Think of Merritt as a courier for Nixon. You would say to yourself, there's no reason for Nixon to have read the letter to Merritt except for the fact that he wanted a human time capsule in addition to the time capsule that he was placing in the White House. Merritt has told me that he's convinced that the time capsule is still there. And a process has now begun where the National Archives has been sent a letter by Douglas Caddy, who's still an attorney. The letter states the conditions that Merritt will give them the directions to the time capsule at the White House under two conditions — that they will read the letter aloud as soon as it's discovered, and that they will distribute it to the public shortly thereafter.
So if those two conditions are met, he's willing to do that. And he wants the National Archives to take possession of the document, so he's doing the right thing there. That letter has been sent, and it's confirmed that it's been received by the National Archives. We're waiting for their response. They just got the letter last week (mid-February 2018).
DID ROBERT MERRITT SUGGEST TO YOU THE POSSIBILITY THAT THOSE TWO AUDIO TAPES ARE RICHARD M. NIXON HIMSELF HAVING RECORDED AUDIO TAPES ABOUT HIS KNOWLEDGE OF THE ADVANCED BEING?
Well, it's interesting because certainly Nixon read to him the letter, and the letter contains the information about the advanced being, and it contains the information that our scientists took the being to Los Alamos and communicated with it over 20 years and discovered these amazing things.
So my guess, just thinking about the tapes, and I don't know specifically from Merritt because he didn't listen to the tapes, but my guess is that the tapes are a tape recording of the letter. The only other thing I can say about that is the incident where Merritt showed up for the third meeting was also taped. There is a tape of that meeting that exists somewhere.
But I think that the time capsule itself (Nixon's hand-written letter), that is the thing that Nixon was thinking when he placed it there in the White House, and he did say to Merritt, "It will come out. It will come out."
And Merritt said, "Am I supposed to do this?"
And Nixon said, "You'll know. You'll know if the time is right."
Which is very unusual. Now Merritt is terminally ill. He doesn't have long to be with us, and I believe some of the urgency, as he suggests in the interview and as he's said to me personally, for him getting this information out is he doesn't believe he has very long. His doctors have confirmed that. So I do feel like he felt that he had this duty to discharge.
Remember also that Merritt is an incredible devotee of Nixon, and still to this day feels that he was the greatest president that we ever had. Nixon made an incredible impression on a young man from West Virginia who had been so mixed up by life, but something about Nixon and the importance of him doing these jobs for national security, stays with Merritt. As you talk with him, you get the sense that he's discharging a duty that Nixon gave him to mention this time capsule and to get that information out, which is why he's willing to provide the location to the National Archivist.
WHAT IS THE MOST THAT ROBERT MERRITT REMEMBERS FROM NIXON READING?
The letter was in his, Nixon's, own hand. It wasn't typewritten, so Nixon left that little piece of authentication, saying if it was a typed letter, anybody could have put it there, but if it's in his own hand, my guess is that he put it there because he wanted it to be known that he had written the letter.
The incredible importance that Nixon had placed on the letter and getting the letter to Kissinger also. What he was saying in relation to the alien presence was it was so important to humanity's destiny to know about this and the great possibilities and potential that it had and also the great dangers that were involved with it, in a way perhaps explaining his own secrecy role over 20 years himself from being the Vice President to becoming the President in 1968 (January 20, 1969 inauguration).
But I also feel—and this is an interesting part of the interview—that when Merritt was talking to Nixon, Nixon was distraught and even had tears coming down his face when he first came in because Watergate was breaking, and there were news headlines. There was one in particular on his desk. And he knew that it was only a matter of time before his presidency was going to be taken down. And he attributed this to different factions, including the CIA.
And I do feel that the CIA had a great role in removing Nixon from office, and we know that people like Shoffler were military intelligence.
[ Editor's Note: Carl M. Shoffler, was Prince George's County fire official and Washington, D. C. police detective also probably working under cover for the CIA, who arrested the Watergate break-in burglars on June 17, 1972. Daniel Liszt says that Shoffler apparently had advance inside information that the break-in was going to occur days before.]
So all around this story is that incredible intelligence presence. But when Merritt shows up in the office the third time, and Nixon's distraught, he's a totally different man than the one he met just last month for the first two meetings who was congratulating him and who was really full of promise and full of these assignments. This third time, Nixon was musing about history and his role and how his presidency was destroyed. So the only time that he lightens up is when he refers to the letter and when he reads it, and what he's communicating to Merritt is that, "I'm going to be the greatest president because of what the contents of this letter will reveal in the future."
And the point about the advanced being who came here and fell into their laps is that he felt it was the most important revelation for humanity.
And I said, "Do you feel like Nixon placed it above everything?"
And Merritt told me, "Above everything."
Had Nixon Seen the "Advanced Being?"
In that conversation, Merritt also suggested to me that Nixon had actually seen this advanced being, so Nixon himself knew that he had something important to impart to history — not to be undone by a two-bit burglary. He knew so much, and he was so deep in the national security state all the way back to the 1950s. He put away this time capsule, according to Merritt, because he wanted it to be revealed for future generations.
AND THAT HE COULD END UP IRONICALLY BEING FINALLY THE FIRST PRESIDENT TO TELL THE TRUTH, EVEN IF WE HAVE HAD OTHER SITTING PRESIDENTS SINCE.
Absolutely! Now, interestingly enough, Robert Merritt may be a man close to his own death, but what we know for sure is that he was there, and he was working undercover in that period, and he was working for some of the biggest intelligence agencies that we have. And his story about Nixon and Nixon's ET time capsule has never been on record anywhere in all the different books. So I feel that it is significant, it is a breakthrough, and it is something that is very easy to follow up on because he still knows the location.
WHEN WOULD YOU THINK IT MIGHT BE LIKELY THAT WE WILL FINALLY HAVE THE OPENING OF NIXON'S SECRET TIME CAPSULE ABOUT AN ADVANCED BEING?
It may be closer than we would think because the steps to getting it, the conditions have been laid out in this legal letter to the National Archives. And one thing I want to stress is Merritt wants the Archives to have the letter. He just wants it to be part of the public record. That's the condition. And one of the things that could come up is they could say there's a national security concern with opening this, and they want the power to black it out.
Would Henry Kissinger Reveal Nixon's Time Capsule Letter?
I WONDER IF THERE IS ANY MOTION GOING FORWARD IN ANY OTHER WAY TO REACH HENRY KISSINGER TO ASK HIM IF HE IS NOW PREPARED TO OPEN UP RICHARD M. NIXON'S TIME CAPSULE IN THE WHITE HOUSE?
Kissinger, I don't believe, would reveal the contents of the letter that he got or the time capsule. I believe he's somebody who's operated under the secrecy his whole life.
But I think that Merritt's the wild card because Merritt did survive. Merritt still has the information. Nixon did make him the human time capsule. He could trigger this process via the National Archives where the Archivist goes to that particular place in the White House and reveals this time capsule, which is only a letter that is pretty easy to hide.
WELL, I THOUGHT IT WAS A LETTER WITH TWO AUDIO TAPES?
The package that was given to Henry Kissinger that was taped to Merritt's stomach, that's what had the two audio tapes. The time capsule, perhaps it has audio tapes, but the only thing that we know for certain about the time capsule is that the Message to the American People is there.
WHICH MIGHT ALSO BE RICHARD M. NIXON IN HIS OWN VOICE ON ONE OR BOTH AUDIO TAPES.
It may very well be."
Return to Part 1.
Continued in Part 4.
Also see 20-part 2008-2009 Earthfiles beginning:
• 08/27/2008 — Part 1: Army/CIA Unit Studied the Real UFO Blue Book
If anyone has more information about the advanced alien being living at Los Alamos National Laboratory before, during, after the Nixon Administration, please contact [email protected]. All requests for confidentiality are honored. Or send hard mail or Fed Ex to: Linda Moulton Howe, P. O. Box 21843, Albuquerque, New Mexico 87154.
---
More Information:
Please see the 4-part "Taxonomy of Extraterrestrial Biological Entities (EBEs)" based on the transcript of a CIA and NSA and DIA briefing on March 6 to 8, 1981, at Camp David for newly elected President Ronald Reagan:
---
Websites:
Dark Journalist.com: http://www.darkjournalist.com
"My letter to The Archivist of the U. S. about Nixon's secret time capsule hidden in the White House," February 11, 2018, by Dougllas Caddy, Atty, Houston, Texas:
http://educationforum.ipbhost.com/topic/24636-my-letter-to-the-archivist-of-the-us-about-nixons-secret-time-capsule-hidden-in-the-white-house/
Nixon's War Against the Vietnam Antiwar Movement — The Huston Plan:
"Woodward and Bernstein: 40 years after Watergate, Nixon was far worse
than we thought," June 8, 2012, The Washington Post:https://www.washingtonpost.com/opinions/woodward-and-bernstein
-40-years-after-watergate-nixon-was-far-worse-than-we-thought/2012/06/08/gJQAlsi0NV_story.html?utm_term=.5f773ab1e611
Watergate Exposed, biography of Huston Plan "Confidential Informant" Robert Merritt, July 22, 2011 © by Jim Hougan: http://jimhougan.com/wordpress/?p=230

© 1998 - 2018 by Linda Moulton Howe.
All Rights Reserved.