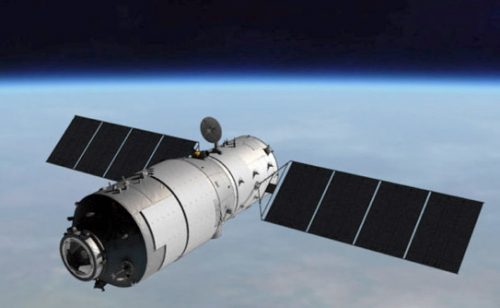 Unmanned Tiangong-1 Chinese space station, about the size of a school bus, originally launched on September 29, 2011,  finally crashed back to Earth on Monday, April 2, at 12:15 AM GMT (5:15 PM Pacific, April 1st) and was  "mostly destroyed" on re-entry as it plunged into the southern Pacific Ocean — perhaps northwest of Tahiti, according to Jonathan McDowell, astronomer at the Harvard-Smithsonian Center for Astrophysics. Prof. McDowell says debris from Tiangong-1 probably fell north of the "Spacecraft Cemetery," a region in the Pacific Ocean where other space debris has frequently come down.

© 1998 - 2018 by Linda Moulton Howe.
All Rights Reserved.