"We're seeing a crack that in all likelihood formed over many thousands of years, or hundreds of thousands of years," from the tectonic plates shifting in Kenya's Rift Valley. – Ben Andrews, Ph.D., Geologist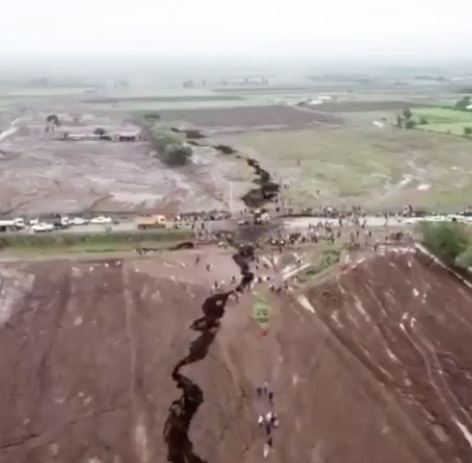 A huge crack recently opened up in Kenya's Rift Valley stretching for miles, at least 50 feet deep and 65 feet wide. The crack runs along a natural seismic fault line where some scientists, including NASA, have been projecting that part of the African continent there will split off over the next 50 million years into a new, smaller continental plate that will contain Somalia and parts of Kenya, Ethiopia and Tanzania. Recent heavy March 2018 rains might also have contributed to the miles-long crack forming. Whatever the cause, the gigantic ground split continues to grow. The Rift Valley stretches over 1,800 miles from the Gulf of Aden in the north towards Zimbabwe in the south.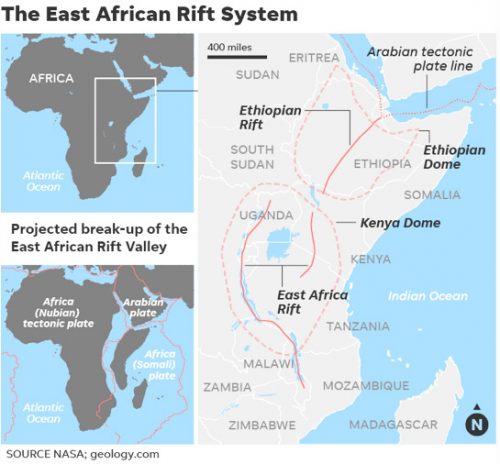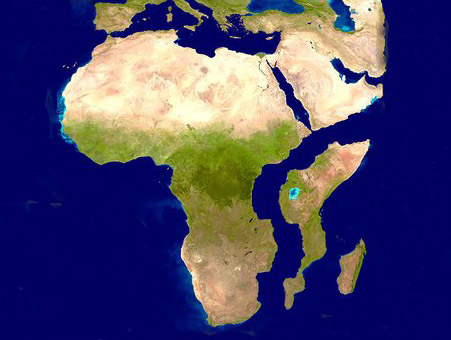 © 1998 - 2018 by Linda Moulton Howe.
All Rights Reserved.