"A person doing one calculation a second would have to live for more than 6.3 billion years to match what the American Summit computer can do in a second." – Steve Lohr, June 9, 2018, The New York Times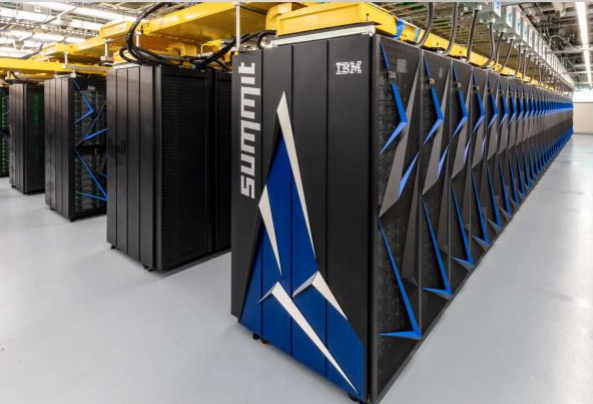 On Friday, June 8, 2018, the United States announced it now has the Summit supercomputer that has now surpassed China having the fastest computer since 2013. Summit was built by IBM for the Oak Ridge National Laboratory in Tennessee where scientists research new materials to make tougher roads, to design energy storage devices for electric cars and energy grids, to model the Earth's complex climate and to develop fusion reactors that would duplicate the fusion energy of our sun. Modeling climate can require days of supercomputer processing of huge amounts of scientific data ranging from wind patterns, temperatures and moistures.
IBM's research director John Kelly told reporters, "These are big data and artificial intelligence machines. That's where the future lies."
The speed of Summit is astounding. It can do mathematical calculations at the rate of 200 quadrillion per second, or 200 petaflops per second. That is equivalent to a human doing one calculation every second for more than 6.3 billion years! To keep the Summit supercomputer cool enough to operate requires 4,000 gallons of water per minute. Its constant electricity consumption could light up 8,100 American homes.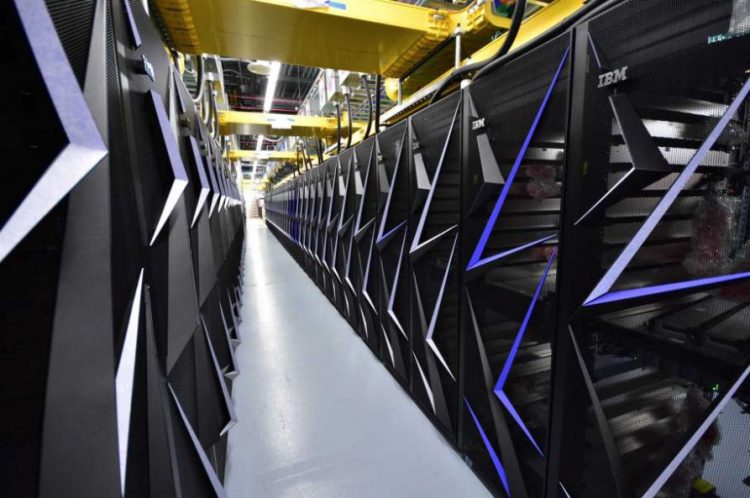 ---
More Information:
08-18-1999 – Integrated Circuits the Size of Molecules
---
Websites:
ORNL Launches Summit Supercomputer, June 8, 2018: https://www.ornl.gov/news/ornl-launches-summit-supercomputer
America's new supercomputer beats China's fastest machine to take title of world's most powerful, June 8, 2018, Technology Review.com:  https://www.technologyreview.com/the-download/611385/americas-new-supercomputer-beats-chinas-fastest-machine-to-take-the-worlds-most/
"GlobalFoundries helping U.S. regain supercomputing lead," Nov. 27, 2017, Timesunion:
https://www.timesunion.com/business/article/GlobalFoundries-helping-U-S-regain-12385646.php

© 1998 - 2018 by Linda Moulton Howe.
All Rights Reserved.