June 13, 2018 Albuquerque, New Mexico – NASA and JPL/Caltech are reporting that a 14-million-square-mile-storm on Mars could damage the Opportunity Rover in the Endeavour Crater. The storm is one of the largest ever observed from Earth and the dust coming into the crater is thickNASA assembled some of Opportunity's last images as the storm approached and processed them to show the sun going from a bright orb down to entire blackness. The rover is now challenged by darkness 24 hours a day, dropping from 645-watt-hours on June 2, to about 22 watt-hours on Sunday, June 10th. That is so low that Opportunity could turn off everything but its internal clock to "stay alive."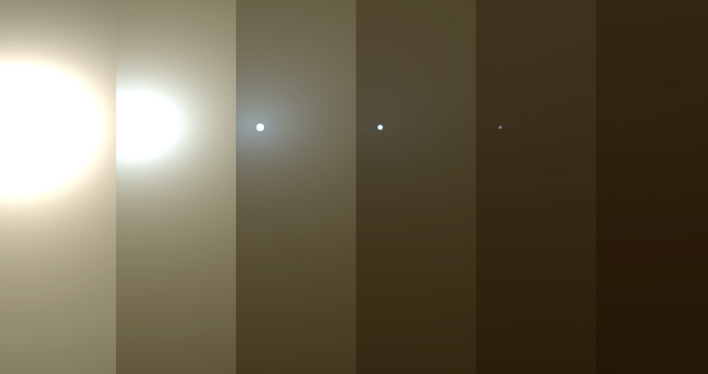 © 1998 - 2018 by Linda Moulton Howe.
All Rights Reserved.