"My good night cam picked up what appears to be a large missile launch on Whidbey Island on Sunday AM." – Greg Johnson, Skunk Bay Weather
June 14, 2018  Albuquerque, New Mexico – At 3:56 AM Pacific on Sunday, June 10, 2018, the image below was snapped by a high-quality, 20-second exposure camera run by the Skunk Bay Weather Service in Whidbey Island, Washington. Greg Johnson works there and was reviewing the camera images from the previous hours when he came to this one — a bright orange glow around a blast of whitish-yellow light rising in the early morning darkness beneath what looks like a grey missile.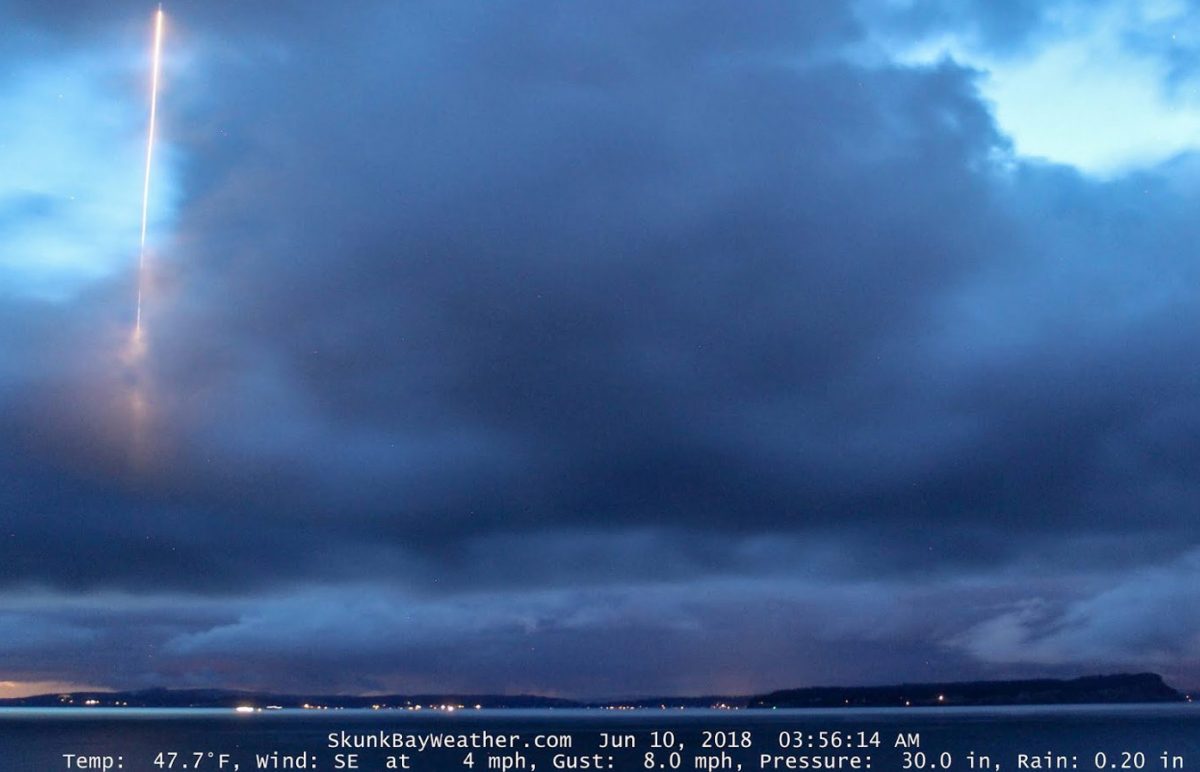 Greg Johnson called the Naval Air Station of Whidbey Island and asked NAS spokesperson Tom Mills if the military had launched a missile. But Mills said, "No." Mills confirmed there was no operational missile launch facility on the Navy base at Whidbey, Island. He said his Navy colleagues wondered what the object was themselves. "There's a lot of speculation around here," he told Q13-FOX News. "But it's definitely not a missile launch. I've seen a lot of stuff, but nothing like this."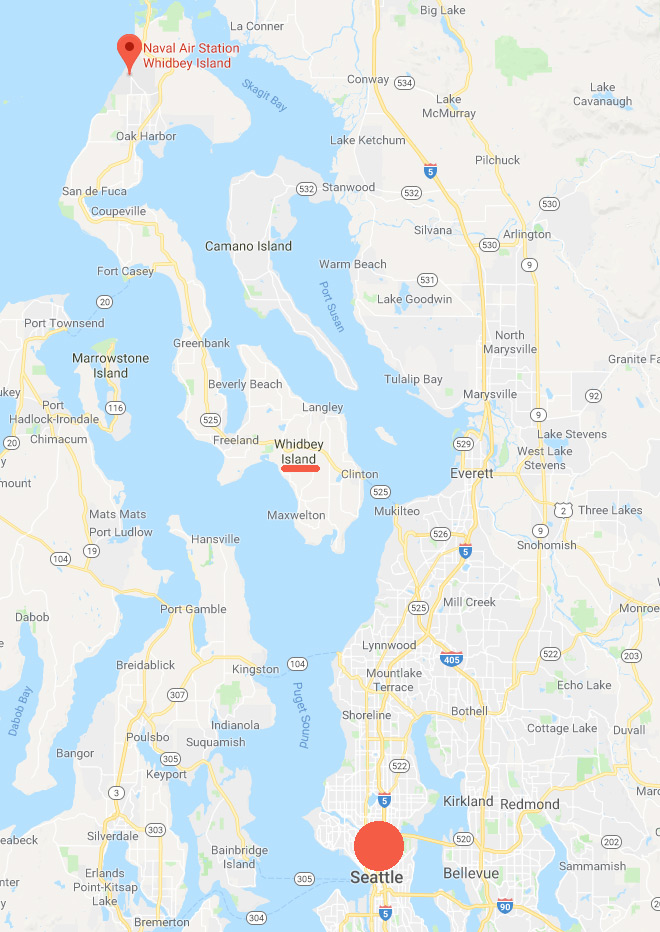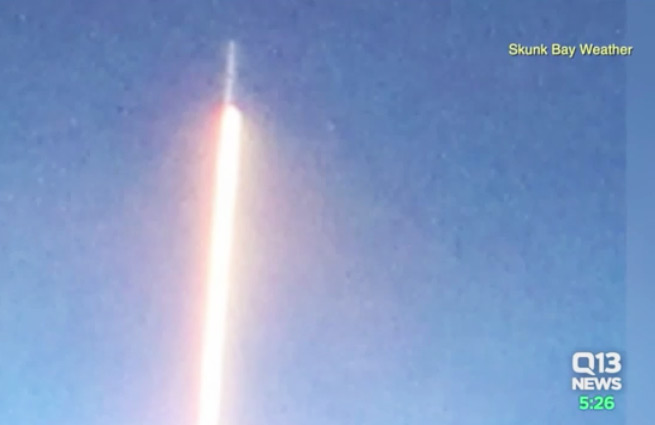 So what launched from Whidbey Island, Washington, on Sunday, June 10, 2018, at 3:56 AM Pacific? If any viewers have information, please email:  [email protected]
Also see:
08-14-2015 – Mysterious, Silent Explosion in the Sky Over Port Townsend, Washington
03-15-2013 – Cow Mutilation On Whidbey Island, Washington
---
More Information:
02-28-2012 – Strange Sounds in Washington State
08-02-2011 – Updated 082711: Recent Deer and Half-Cat Mutilations
10-12-2010 – Part 2: History of Half-Cat Mutilations
06-17-2009 – Update June 12, 2009: At Least 28 Cat Mutilations Since May 14, 2009, in Southern Florida
04-09-2007 – More Cat Mutilations – This Time in Corpus Christi, Texas
08-22-2005 – More Half Cat Reports: San Jose and Seattle
07-14-2005 – More Half Cat Mutilations in Seattle, Washington Region
09-01-2004 – Updated: More About Loud, Unidentified Aerial Sounds
Websites:
"Strange 'explosion' turns night to day in the Urals," November 18, 2014, The Sibertian Times: http://siberiantimes.com/other/others/news/n0021-strange-explosion-turns-night-to-day-in-the-urals/
"Anyone for some Arctic roll? Mystery as spiral blue light display hovers above Norway," December 10, 2009, U. K. Daily Mail:
http://www.dailymail.co.uk/news/article-1234430/Mystery-spiral-blue-light-display-hovers-Norway.html
2009 Norwegian Spiral Anomaly in Night Sky:
https://en.wikipedia.org/wiki/2009_Norwegian_spiral_anomaly

© 1998 - 2018 by Linda Moulton Howe.
All Rights Reserved.