"60 key scientists and engineers from industry, academia, and government attending the workshop, including a handful of leaders from NASA's Mars exploration program. The invitation for the inaugural Mars meeting encourages participants to contribute to 'active discussions regarding what will be needed to make such missions happen.' Attendees are being asked to not publicize the workshop or their attendance." – Ars Technica, August 6, 2018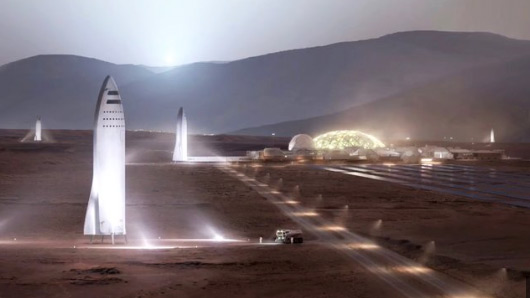 August 8, 2018  Boulder, Colorado – A very private Mars workshop is being held August 7 to August 8, 2018, at the University of Colorado – Boulder. Ars Technica reports that some "60 key scientists and engineers from industry, academia, and government attending the workshop, including a handful of leaders from NASA's Mars exploration program. The invitation for the inaugural Mars meeting encourages participants to contribute to 'active discussions regarding what will be needed to make such missions happen.' Attendees are being asked to not publicize the workshop or their attendance."
How To Build A Mars Base?
The three main co-hosts are Paul Wooster, who is SpaceX's principal Mars development engineer; Margarita Marinova, senior Mars development engineer; and Bobby Braun, Dean of the College of Engineering & Applied Science at CU Boulder, who previously was a chief technologist at NASA. They will lead discussions focused on how do you build a base on Mars that can support hundreds of humans?
The Trump Administration wants NASA to work closely with non-government commercial space companies like SpaceX, which has been successful in the challenge to produce reusable space launch vehicles.
One attendee scientist told Ars Technica, "I have some confidence that SpaceX will eventually achieve its goal of getting to Mars, and this workshop feels like an exciting opportunity to be part of that story and to influence the future of humans on the Red Planet."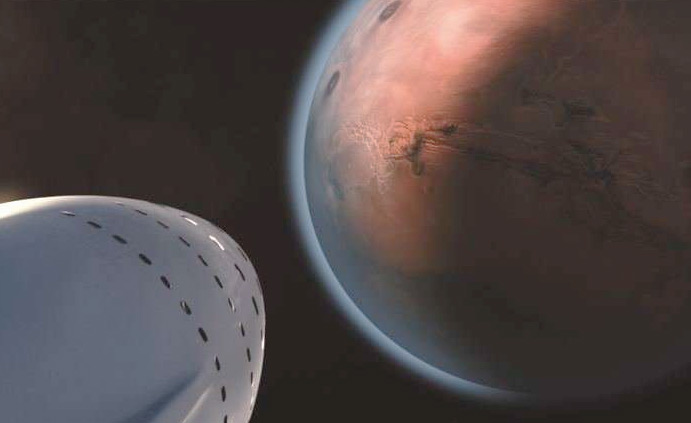 Also see:
07-25-2018 – Underground Lake Reported Beneath Martian South Pole.
---
More Information:
06-19-2018 – Update: "We're Going to Have A Space Force … And Very Soon We're Going to Mars" – President Trump.
06-13-2018 – One of Largest Storms Ever Seen On Mars Threatens the Opportunity Rover.
06-07-2018 – NASA Confirms Organic Molecules On Mars — Will Life Evidence Be Next?
12-22-2017 – Did NASA/JPL Fudge Xenon-129 Data for Both Mars and Venus?

---
Websites:
SpaceX – Mars:  https://www.spacex.com/mars
"The first SpaceX BFR should make orbital launches by 2020," March 19, 2018, Phys.org: https://phys.org/news/2018-03-spacex-bfr-orbital.html

© 1998 - 2018 by Linda Moulton Howe.
All Rights Reserved.