"Chang'e-4 will be humanity's first landed exploration of the lunar far side. The challenge faced by a far side mission is communications. With no view of Earth, there is no way to establish a direct radio link. So a relay satellite named Queqiao was launched to the LaGrange Point between Earth and the Moon in May 2018 to orbit 40,000 miles (65,000 km) from the lunar surface and can communicate with ground stations in China."
– Dr Long Xiao, China University of Geosciences, Wuhan, China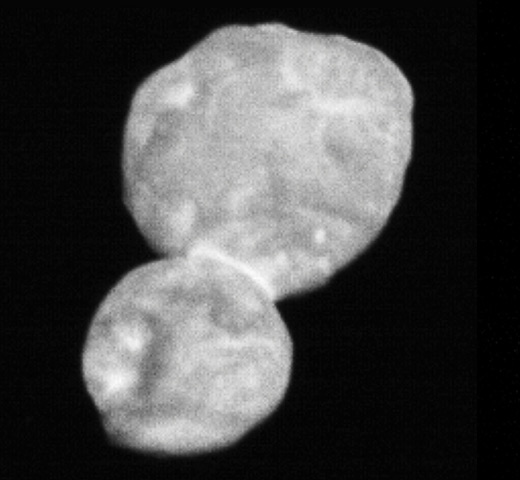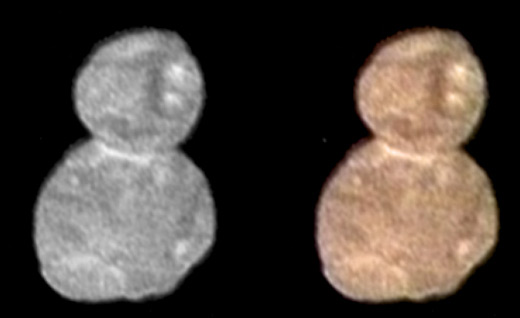 January 2, 2019  Xichang Satellite Launch Center,  40 miles northwest of Xichang, Sichuan, China – This New Year is breaking open with America's New Horizons spacecraft right after Midnight January 1st reaching the furthest object ever explored by a machine from Earth out in the Kuiper Belt. Scientists say that no Earth telescope, including Hubble, has seen the object clearly, but it is thought to be a single, strangely peanut-shaped object — or maybe even two objects orbiting closely together.  Appropriately, it is called Ultima Thule, which means a distant place beyond our known world. It's estimated to be 22 miles tall and 9 miles wide. Its importance to astronomers and cosmologists is that Ultima Thule has probably been in cosmic deep freeze since the beginning of this solar system 4.6 billion years ago. That means it could be a frozen slice unchanged since gases coalesced into matter bodies. Because the primal body is 4 billion years from Earth — that's a billion miles beyond Pluto! —  the weak radio signals will take 20 months to reach waiting scientists at the Johns Hopkins University Applied Physics Laboratory in Laurel, Maryland. The highest-resolution images taken at closest approach are not scheduled to be sent to Earth until February 2019.
Next Up — China On the Back Side of the Moon!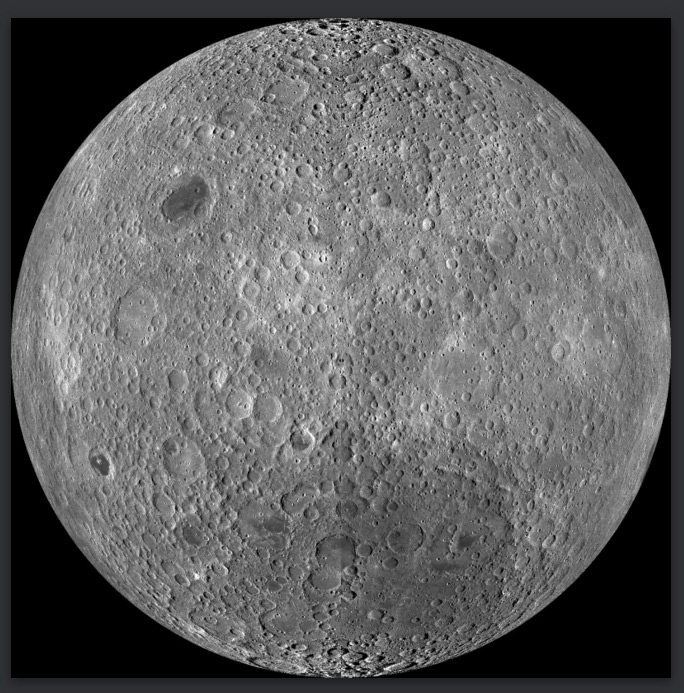 Next historic space challenge begins tomorrow, January 3, 2019. China has its Chang'e-4 spacecraft launched on December 7, 2018, from the Xichang Satellite Launch Center in China, ready to send its lunar rover down to the huge Von Karman crater on the moon's far side. Chinese scientists say the crater is the flattest spot in the South Pole Aitken Basin, easier to try to land the rover and have it explore. The crater is 1,553 miles (2,500 km) and 8 miles (13 km) deep. Whatever hit there in the ancient past, broke through the outer lunar crust and plunged down into the moon's mantle. If any mantle rocks are exposed, the Chinese scientists want to focus their instruments on them. Scientists also want to study what the ingredients of the crater bed are.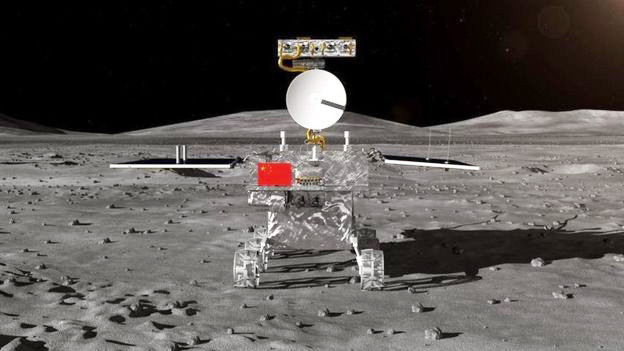 Prof. Andrew Coates, Ph.D., Professor of Physicst at UCL's Mullard Space Science Laboratory in Surrey, England, told BBC News: "This daring mission will land nearly 50 yars on from the historic American Apollo landings and will be followed in late 2019 by a Chinese sample return mission. The in-situ composition of the crater bed in particular will be hugely valuable in understanding the formation of the Moon."
The moon's far side might also be good for radio astronomy, because it is shielded from the radio noise of Earth.  The lander will also carry a 6.6 lb (3 kg) container with potato and arabidopsis plant seeds plus some silkworm eggs to do biological studies. The rover will carry a panoramic camera; a radar to probe beneath the lunar surface; an imaging spectrometer to identify minerals; and an experiment to examine the interaction of the solar wind (a stream of energized particles from the Sun) with the lunar surface.
Moon's Far Side Compared to Near Side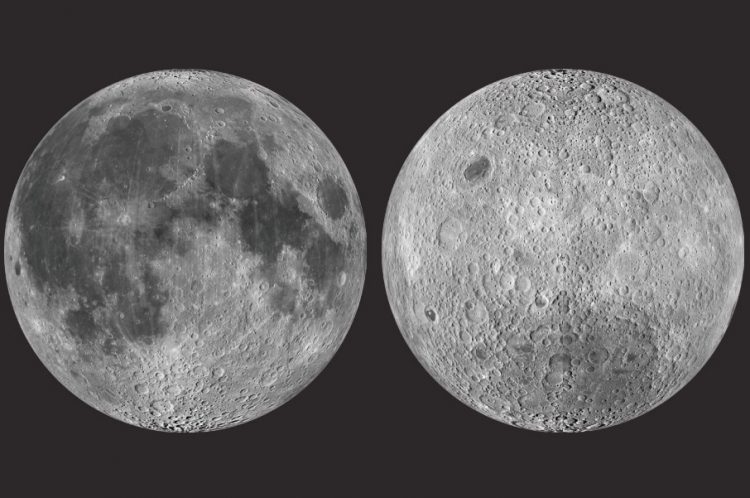 Tidal forces between the moon and Earth have caused the moon to orbit the Earth once every 27.322 days. It also takes approximately 27 days for the moon to rotate once on its axis. As a result, the moon does not seem to be spinning, but appears to observers from Earth to be keeping almost perfectly still. Scientists call this synchronous rotation. The "far side" remains hidden from human eyes.  The first photographs of the far side of the moon were on October 7, 1959, when the Soviet probe Luna 3's camera took images. Since then, scientists have learned that the far side of the moon is a very different place than the near side. Widespread basaltic plains called maria, deposited by volcanic activity long ago, cover much of the near side. But there wasn't as much basaltic volcanism on the far side, so there are only a few isolated maria.
Also see:
12-21-2018 – 50 Years Ago on Christmas Eve 1968, Apollo 8 Photographed This Earth Rise
---
More Information:
07-01-2018 – Oumuamua — Comet? Asteroid? Other? Changing Speed and Course
06-07-2018 – NASA Confirms Organic Molecules On Mars — Will Life Evidence Be Next?
04-26-2018 – Scientists Trying for First Photo of Milky Way Galaxy's Black Hole
03-31-2018 – Is Unusual Low Magnetic Field in South Africa Linked to Future Magnetic Reversal? — Audio Interview
07-02-2016 – NASA Photo Lab Tech Saw Negative of Alien "Object" On Moon Blacked Out.
07-01-2016 – Former NASA Engineer Says 5 Structured Domes in Moon Crater Photo Blacked Out
06-16-2016 – NASA Announces Strange "New Asteroid 2016 HO3" Always Orbiting Earth While Both Orbit the Sun
---
Websites:
Spaceweather.com:   http://spaceweather.com
Xichang Satellite Launch Center, China:  https://en.wikipedia.org/wiki/Xichang_Satellite_Launch_Center
Far Side of the Moon:  https://larouchepac.com/20160428/lfs
NASA Lunar Reconnaissance Orbiter: https://lunar.gsfc.nasa.gov/

© 1998 - 2019 by Linda Moulton Howe.
All Rights Reserved.