"There's a possibility that the assault of the virus on our nation in Winter 2020-2021 will actually be even more difficult than the one we just went through. …We're going to have the flu epidemic and the coronavirus epidemic at the same time."
— Robert Redfield, Director, Centers for Disease Control and Prevention (CDC), April 21, 2020
"And the reason why we're going to get second and third waves of COVID-19 is because there are too many of us who have not had it yet."
— Jay Couey, Ph.D., Professor of Cellular Neurobiology, University of Pittsburgh, in Pennsylvania.
April 27, 2020  Albuquerque, New Mexico – Sadly it looks like the COVID-19 coronavirus pandemic will be haunting humans for the rest of 2020, even into 2021. Medical experts expect there will be a second wave of the wicked disease in October to November 2020, at the same time that seasonal flu will also be circulating.
In fact, last week on April 21, 2020, the Director of the Centers for Disease Control and Prevention (CDC), Robert Redfield, announced:  "There's a possibility that the assault of the virus on our nation in Winter 2020-2021 will actually be even more difficult than the one we just went through. …We're going to have the flu epidemic and the coronavirus epidemic at the same time."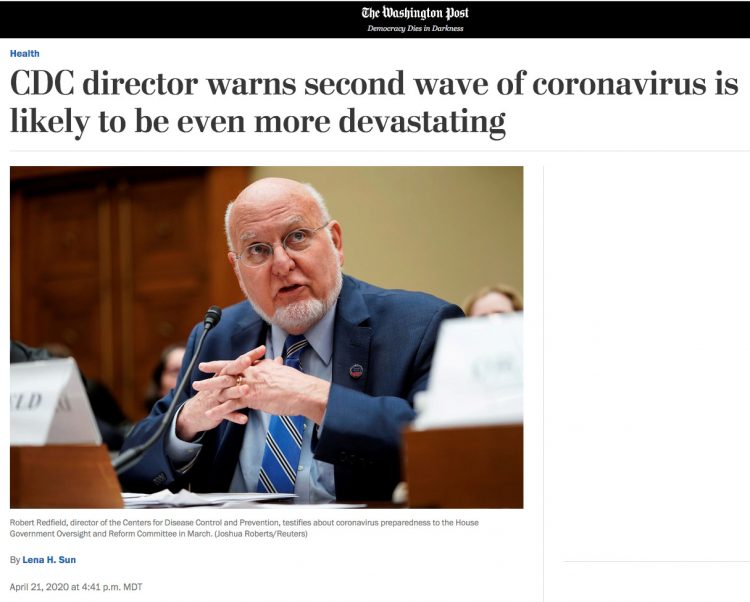 A second wave also happened in the 1918 flu pandemic. The first wave in 1918 was mild compared to the follow up second wave that killed at least 50 million people. Spanish flu was a DNA influenza, not an RNA coronavirus like COVID-19.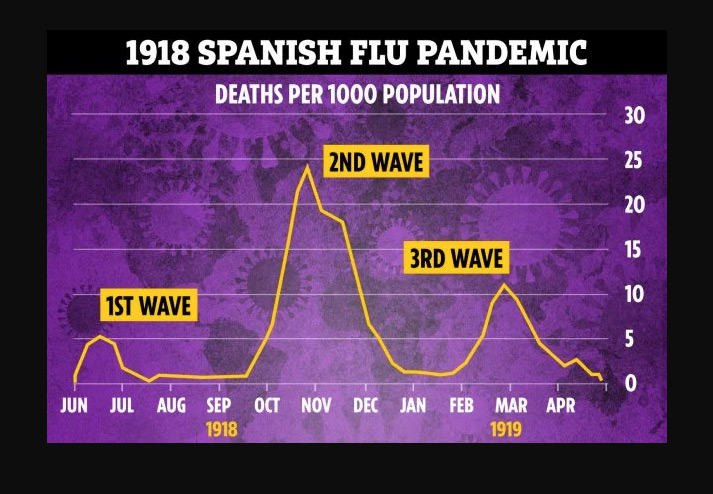 So, What Are DNA and RNA?
 All life forms are made up of genetic codes. In humans, we have DNA codes and RNA codes. Our biology functions on DNA controlling the synthesis of proteins and using RNA, ribonucleic acid present in all living cells, to act as a messenger to carry out DNA instructions.
If you are a genetic scientist working in a lab trying to understand the COVID-19 coronavirus and you create tests to find out how many people actively have the disease or don't in order to separate out the infected from those who do not have COVID-19, you are working in this world of gene sequencing.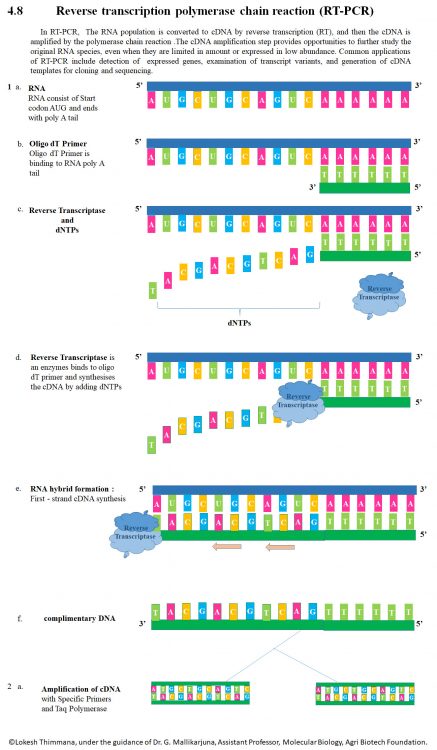 The yearly flu bug is a DNA microbe. The new, highly infectious and deadly COVID-19 is an RNA microbe. In order for scientists to come up with accurate tests for the RNA invader, they use RT-PCR, which stands for Reverse transcription polymerase chain reaction.
The current United States population is 331 million, and a lot more COVID-19 testing needs to be done to confirm how many people are currently infected or test negative or have antibodies to COVID-19 that would mean past exposure.
To help me understand more about the insidious COVID-19, I contacted Professor Jay Couey, Ph.D., a cellular neurobiologist at the University of Pittsburgh in Pennsylvania.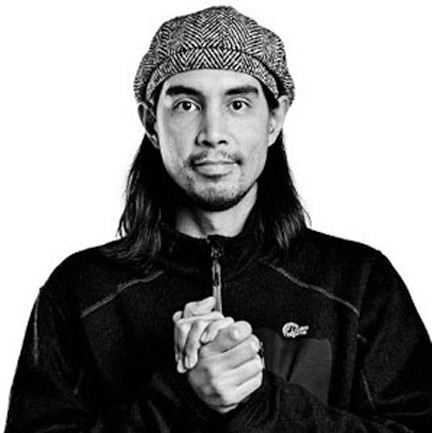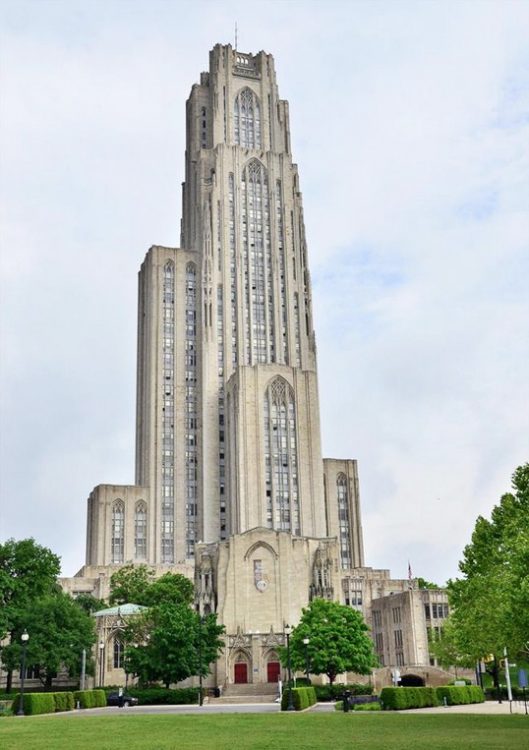 Professor Couey earned his Ph.D. in 2009, and went on to do a post-doctoral degree at the Norwegian Institute of Science and Technology where he was a research scientist for five years before returning to the United States and teaching at the University of Pittsburgh. First, Dr. Couey explains the challenge of testing for COVID-19.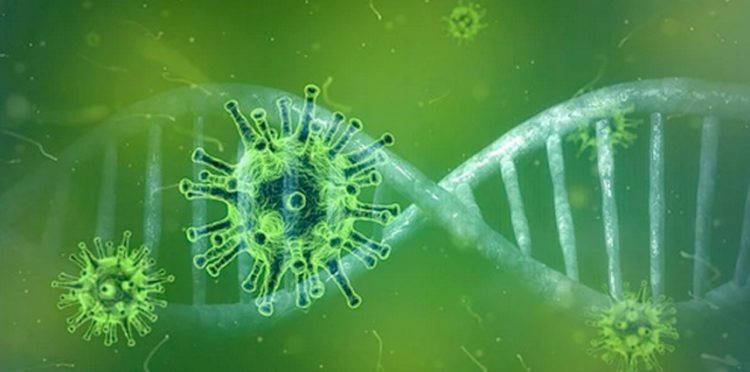 Prof. Jay Couey, Ph.D., Cellular Neurobiologist, Univ. of Pittsburgh:   1st AUDIO Segment (6:56)
"Reverse Transcriptase PCR is a reaction that everyone who works with this reaction and uses it for scientific measurement understands that you need to do a whole bunch of controls in order to rule out false positives. So, let me just give you an example from my own work.
I tried to pull individual brain cells out of a brain slice and then do reverse transcriptase PCR on one neuron to see if it expressed the mRNA, or nicotinic receptors for acetylcholine. To boil that down to easy words, I took neurons out of the brain and I tried to use PCR — the same tests that they are using for the coronavirus, but I used the test for a specific mRNA for a specific protein. In order to do that and publish it as a positive result, I need to do three different pairs of primers. Those are the little sequences that are supposed to be specific for my molecule that I'm trying to detect. I need to have three different pairs of those so that I have to get positives on all three of those pairs. Otherwise people will automatically assume that the one that is positive just happens to react with something else.
So, here's already 6 tests — right? Because if I have three sets of primers and have to test them on neurons that I think are positive; 10 neurons that I think are negative — then in the ideal result, I will get 3 positive tests from the neurons I think are positive and 3 negative tests from the neurons that I think are in a group that are negative.
WHAT DID GERMANY AND SOUTH KOREA USE?
Well, they are only using a test with one set of primers. So, it's already way below the threshhold of what any normal molecular biologist would consider the bare minimum to say you have a positive test (of the swab that you pull out of that person's nose). And these sequences are only, let's say, 100 amino acids long. They can't be too long because then they will just wrap over the cells and they won't amplify. You're kind of limited. You could never use a primer, for example, that was the whole sequence of the virus. It has to be a very short piece and attached to something else. This shortness, by definition, limits the specificity.
WE HAVE SEEN ALL KINDS OF PEOPLE BEING INTERVIEWED ON TV NEWS PROGRAMS SAYING, 'I WAS TESTED POSITIVE FOR COVID-19.' WHAT DOES THAT MEAN? AND WHAT WAS THE TEST?
My guess is that that means that they swabbed their nose and swabbed their throat and they ran a PCR test with one or two sets of primers. And then they got a positive result. And remember, that in any other scientific paper at the very bare minimum, you would need to do three of those tests with different primer sets. And at best, what they are doing now is a single test and if they get a positive, it's a positive and they put it in the bucket.
And I, as a molecular biologist, would have had to get three positive tests from three different primer sets and then I would put it in the positive bucket. Anything else would be a negative!
They are not doing anything like that now. Every positive is a positive and they don't care about false positives, which is absurd with PCR! Every immunologist agrees that the antibody test is much closer to flawless. But they you have already had it (COVID-19).
That's the problem. There is no way for anyone to be sure that you don't have it. You can't prove a negative and the positive — well, if you want to think from a safety perspective, you just have to quarantine everybody who is positive.
But the point is — is that if you are not testing everyone — but you are only testing the people who are very symptomatic — then the statistical understanding of the pandemic cannot ever manifest. And this is the idea that you can test that you are accurately keeping track of who is sick. And that's the problem.
Is A 2nd Wave of COVID-19 Coming Fall 2020?
WHAT ABOUT THE DISCUSSION THAT THERE COULD BE A SECOND WAVE, THIRD WAVE — AND JUST LIKE 1918, IT WAS THE SECOND WAVE THAT TOOK OUT 50 MILLION PEOPLE A CENTURY AGO.
And the reason why we're going to get second and third waves of COVID-19 is because there are too many of us who have not had it yet. So, every time you give a virus a new population of uninfected people, you're going to get a new bloom.
And the epidemiologists who have followed these things year in and year out, have realized over years and years of observing it, that the way these outbreaks of respiratory virus are stopped is when the virus finally gets into schools — because the kids and the parents all get immunity and then the virus can no longer spread. And that's the point. If you are immune to COVID and you get it again, you can never become contagious because the viral load never gets high enough. That's what immunity is!
And this is the idea that you can test that you are accurately keeping track of who is sick. And that's the problem with asymptomatic spread — we keep the people who are contagious contained and everybody else you are building up immunity. And this can't happen unless we know who is sick. And because we have been so lax in terms of finding out who is sick (lack of testing) — for whatever reason — we have not been able to get it under control like the other countries have.
They are making it seem like, 'You have blue berries in your throat and we have to look to see if the blue berries are there. You have the blue berries.'
No, it's not like that! Because we have lots of viruses to test for. There's lots of bacteria there. There's lots of crap that can give false positives and so we constantly need to refine the tests. We need to double check that the test is testing for what we say it is.
RIGHT. AND I'M HEARING AN IRONY THAT ITALY HAS GONE THROUGH HELL, BUT THEY MAY END UP WITH MORE HERD IMMUNITY. AND THAT WE GO INTO A SECOND WAVE IN THE UNITED STATES AND OTHER PLACES AND WE MAY HAVE EVEN A WORSE SECOND ROUND, BUT ITALY MIGHT ACTUALLY BE BETTER OFF BECAUSE THEY WENT THROUGH HELL THE FIRST TIME AROUND?
Yeah, very possible. But remember, none of us have ever seen something go through the population of this size. For the first time in maybe human history, a virus has enough humans that it can get all the way around the planet. And if there are enough humans in between you and the next time the virus comes around, it will be by definition different enough to attack you again."
— What causes a second wave of infection worse than the first?
— Why are COVID-19 tests and anti-body tests so hard to get when there is urgent need to separate people testing positive from those testing negative?
—   How does COVID-19 hang out inside some humans for two to four weeks, hijacking the human host's cells to copy huge amounts of the invading COVID-19 — without the host having any symptoms of disease?
—   Why can't we get a COVID-19 vaccine sooner?
Scientists have tried to develop a SARS vaccine since that epidemic erupted in 2003 — that's 17 years ago! But there still is no SARS vaccine. And no MERS vaccine, which is another coronavirus that erupted in the Middle East in September 2012. SARS and MERS were pretty deadly coronaviruses, but not nearly as contagious as COVID-19.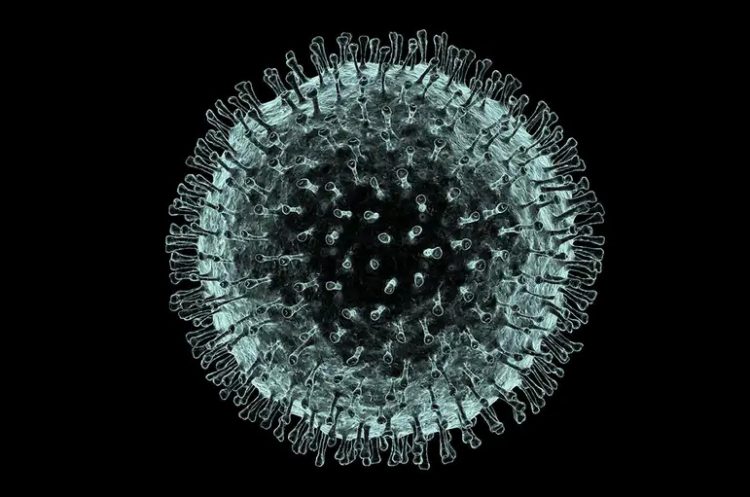 Part of the answer to all those questions is the shape of COVID-19. All those spikes are made of protein that sticks out of a sphere that is packed with RNA genetic code. The RNA code programs COVID-19. Each protein spike has a little sugar molecule at the tip which wiggles and makes the molecular outline or shape of the coronavirus difficult for the human body's immune system to precisely copy that ball-with-lots-of-spikes pattern in order to search and destroy the COVID invader.
Worse, COVID-19's spikes are so close together they snag human antibodies trying to fight against the invading virus. So many human antibodies get stuck in the spikes that they cover over the true COVID-19 shape.
Adding to the problem are those sugar molecules that are shaking at the ends of each protein spike. It's very hard for the human immune system to figure out exactly what the invader's shape is —  to fight it. And the COVID-19 spiky pattern confusion also makes it more difficult to produce a vaccine. All of this is happening at 1/20,000th of a millimeter scale where only electron microscopes can actually 'see' COVID-19.
Dr. Couey thinks the antibodies stuck in the COVID spikes could be one of the reasons that COVID-19 can hide out in people for two to four weeks without causing immediate symptoms while it's spreading to lots of other human hosts.

Prof. Jay Couey, Ph.D., Cellular Neurobiologist, Univ. of Pittsburgh:   2nd AUDIO Segment (9:41)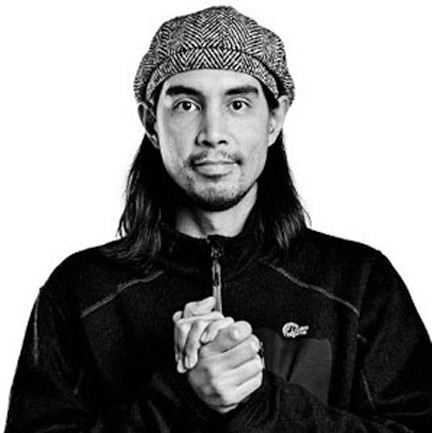 "The (human) antibodies can actually get in between the spike proteins of a (COVID) virus and rather than attach and then form a flag that says, 'Hey, immune system, come over here,' the antibodies fill in the space between the spike proteins and get stuck there. And then, the coronavirus instead of presenting its outer coat that the immune system should try to recognize, it's presenting an outer coat that's almost completely composed of antibodies, antibody clumps.
And that means that when it bumps into immune cells, if the antibodies are in the wrong orientation, the immune cell will take it in but be unable to identify that this virus is foreign. And the reason why is because it now is going to make antibodies for the virus covered in antibodies instead of making antibodies for the virus. … when the virus is covered in antibodies, the immune system now makes antibodies for a shape that is more akin to the antibodies that are stuck to the virus than the shape of the viral spike proteins or the shape of the viral protein code. What results is that those antibodies go around, and they only attack other antibodies.
So, antibody dependent enhancement (A.D.E.) has been known to happen for a very long time — first discovered during the attempted vaccination of people in Africa for Dengue Fever. Dengue Fever is essentially a virus that changes quite rapidly. And so what happened was the children who were breastfed by women who had previously had Dengue Fever, so they had antibodies in their breast milk.
But then these kids the next year would get a different Dengue Fever, and the antibodies from their mom would help the Dengue Fever to be even more devastating and they would get what is called a Dengue Fever shock.
So, it was because the antibodies weren't specific enough that they ended up masking the virus instead of labeling it.
IS THIS WHY THIS COVID-19 CORONAVIRUS — THERE'S BEEN SO MUCH CONFUSION ABOUT WHY IS IT NOT CLEAR THAT A PERSON HAS ANTIBODIES. IT HIDES.
Yeah. I think this comes down to the specificity of these tests. … But this coronavirus is very special because number one, you get a very high viral load before you show symptoms, if you show symptoms at all.
RIGHT.
Which is not typical for the common cold. It's not typical for SARS. It's not typical for MERS. It's not typical for any of these. … It's a special one. It's a special one in a devious sort of way.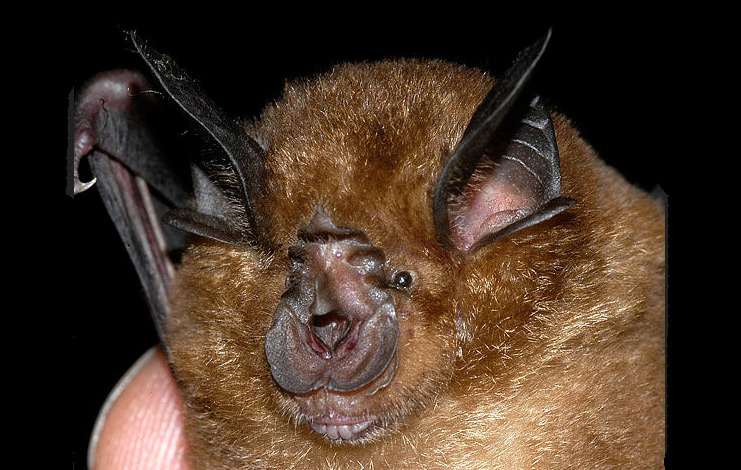 One of the arguments supporting that COVID_19 came from a Horseshoe Bat is that scientists have gone to villages in these regions of China where the Horseshoe Bats exist and there are people living there who have antibodies to COVID-19 already. That leads immunologists to say that the people with antibodies have already had the coronavirus and that's why they have antibodies to it. It's just that if this gets to a big city like Wuhan, then it will explode because nobody's got immunity to it.
Now, if it's a laboratory virus, remember, that would mean — we know they did this —they went around, and they collected as many of these viruses as they could. How in the world would they be able to come up with all of the different viral sequences that they've compared this to if they didn't go out — collect those viruses. And you can't just take the blood of a bat and then the viruses fall out. You have to isolate individual variants of the virus and you have to grow them in sufficient quantities in cell culture so that you have sufficient quantities of identical viruses that you can then sequence.
You can't just pull out a single viral particle and sequence that one and pull out another viral particle and sequence that one and now put those on blast and then that's it. You need to make quantities of each of those viruses so that you can sequence them. That means that somewhere at some point there was a vial full of virus X, virus Y, virus Z, all the way up to every Virus they've ever shown you on a sequence list. Every pangolin virus. Every bat virus. Every mouse virus. Every rat virus. Every canine  virus. Every virus that has ever been sequenced and shown in one of thse papers that's been recently released — that virus has been sampled in the wild, amplified in a laboratory, grown in cultures, selected in culture and then sequenced.
So, already then, if that virus turned out to be a pandemic potential virus, it's already in a much more dangerous situation than it was when you took it out of the animal in the wild because it's amplified from being one or two copies in that animal to be millions of copies in a laboratory. … you cannot say that this could not have come from a laboratory.
Because we've had laboratory accidents before, and because all of these papers exist, these viruses exist in a laboratory in quantity. And because they exist in quantity alive and virulent, if one of these has the potential to be pandemic, and you have one idiot or one negligent or one careless or one very evil person, that's all it would take. And viruses are nothing more than quite complicated proteins which have some genomic material inside.
Another Possible Source — Wuhan Biohazard 4 Lab?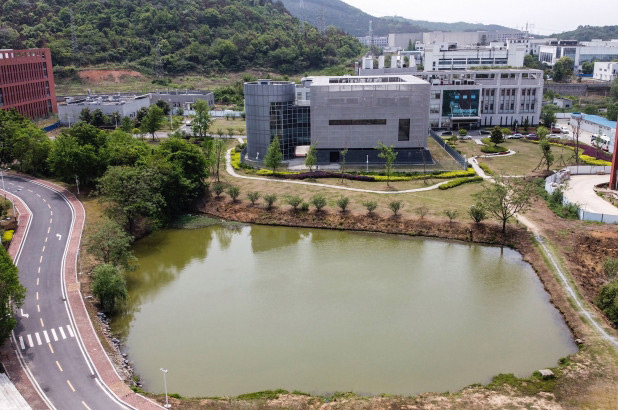 SO, YOU WOULDN'T BE SURPRISED IF IN THE END THAT IT IS ESTABLISHED THAT THIS CORONAVIRUS COVID-19 COULD HAVE BEEN, LET's SAY, IN THAT WUHAN BIOHAZARD 4 LAB, NOT NECESSARILY FOR ANY BIOWEAPONRY, BUT WAS PART OF SEQUENCING ALL OF THE CORONAVIRUSES SINCE THEY HAD TO DEAL WITH SARS BACK IN THE BEGINNING OF THE 21ST CENTURY. AND IT WOULD BE LOGICAL THAT IN LABS LIKE THE BIOHAZARD 4 IN WUHAN, THAT THEY WOULD HAVE DONE A LOT OF SEQUENCING OF CORONAVIRUSES AND SOMETHING COULD HAVE HAPPENED IN THE LAB THAT GOT LOOSE?
Yes. it's plausible.
GIVEN THE INTRICACIES OF APPROPRIATE AND PROFESSIONAL LABORATORY WORKING WITH CORONAVIRUSES TRYING TO COME UP WITH WAYS TO DEFEAT THOSE THAT ARE DANGEROUS, LIKE SARS AND MERS AND NOWO COVID-19 — AND IN THE PROCESS COULD CREATE THIS INSIDIOUS MONSTER THAT WE'RE TRYING TO DEAL WITH NOW, WHY IS IT SO HARD AND SO LONG TO GET A VACCINE WHEN WE KNOW SO MUCH ABOUT THE CORONAVIRUS.
Well, that's the worst part, right? We've been trying to make a vaccine for SARS since it came out in 2003. The Chinese have been working on it since then.
BUT WHY IS IT SO HARD?
Because the antibodies — that's the problem. So, the Antibody Dependent Enhancement, A.D.E., affect is most often seen during an attenuated vaccination. When you attenuate the virus, when you partially digest it with formalin or something else and then give that attenuated viral particle to a person as a vaccine, those are the people to be most likely produced antibodies, which lead to antibody dependent enhancement, A.D.E.
The ones that survive the live infection almost never display A.D. E. So, this is again where the vaccine, in my mind, they already know they can't make one because every time they've tried to make it, they've had this problem with antibody dependent enhancement. Because the weakened virus doesn't end up evoking an antibody response, which leads to immunity.
The other problem is — and this is another thing they aren't adequately addressing — is if you have an effective anti-viral drug, like Remdesivir — and lots of people are nbow claiming it's effective against SARS and effective against SARS COVID-2. And if you use a drug to prevent virus from replicating, you also prevent the actual immune response. And so your body never builds immunity.
One of the reasons why a lot of people will be becoming infected again in Wuhan and again in South Korea — this is my armchair guess — is that those are the people who received anti-viral drugs very early in their presentation and so they never actually developed immunity, so they are still fully vulnerable.
And that was already shown with MERS. There are at least three papers that showed that there were re-occurrances of MERS in people who were treated with anti-virals because their antibody titres were at zero after a year.
I think it's more likely that we're going to go and get anti-viral drugs to work simply because the vaccine has proven so biologically difficult to pin down.
You know, it works with certain DNA viruses and it works with other viruses again because the immune system is so mysterious. We're just not really sure why it's been so hard to do a vaccine with coronaviruses. But it's probably because of their shape.
THE SHAPE.
Their shape. These spiked proteins are very difficult for our immune systems to deal with. And so we are more likely to develop a symbiotic relationship with them like we have with the common cold, than we are to eliminate them."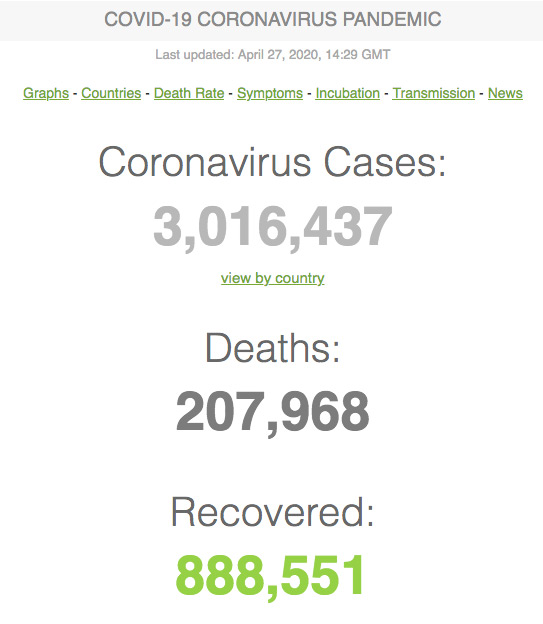 ---
More Information:
Worldometers:  https://www.worldometers.info/coronavirus/
---
Websites:
Centers for Disease Control and Prevention (CDC):  https://www.cdc.gov/
World Health Organization (WHO):  https://www.google.com/search?client=firefox-b-1-d&q=World+Health+Organization

© 1998 - 2023 by Linda Moulton Howe.
All Rights Reserved.