"Everything went perfect! And we've never done this before!"
– Dante Lauretta, OSIRIS-REx Principal Investigator, Univ. of Arizona – Tucson, a few minutes after 6:12 PM Eastern, October 20, 2020, when the spacecraft touched down, gathered a sample and rose again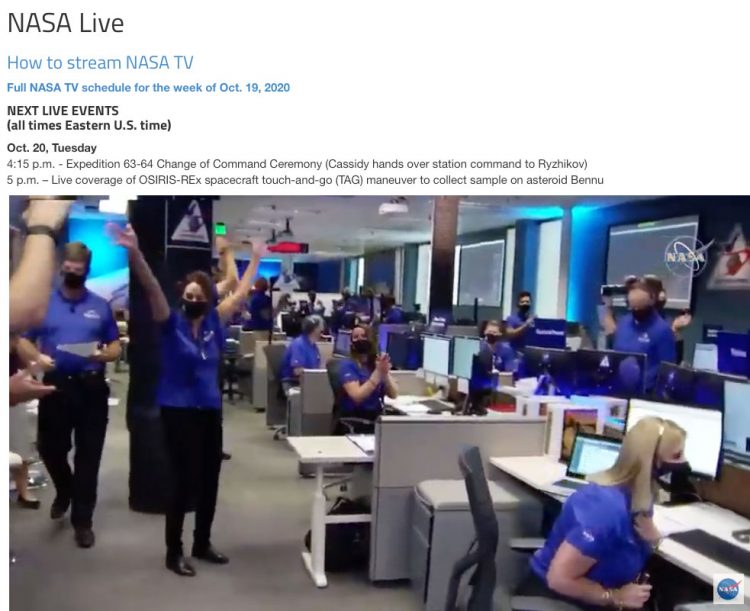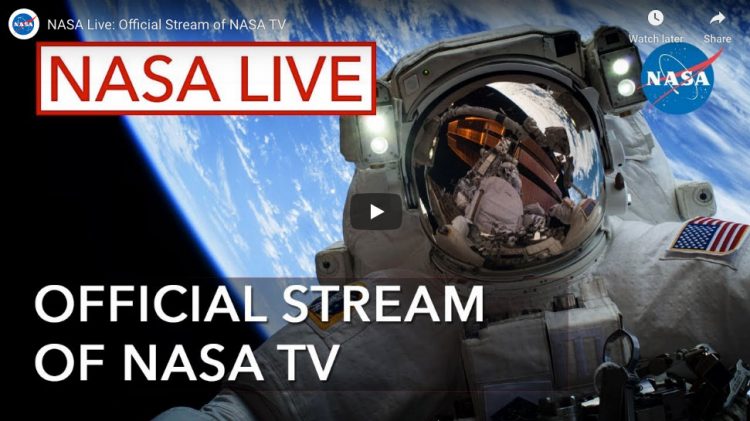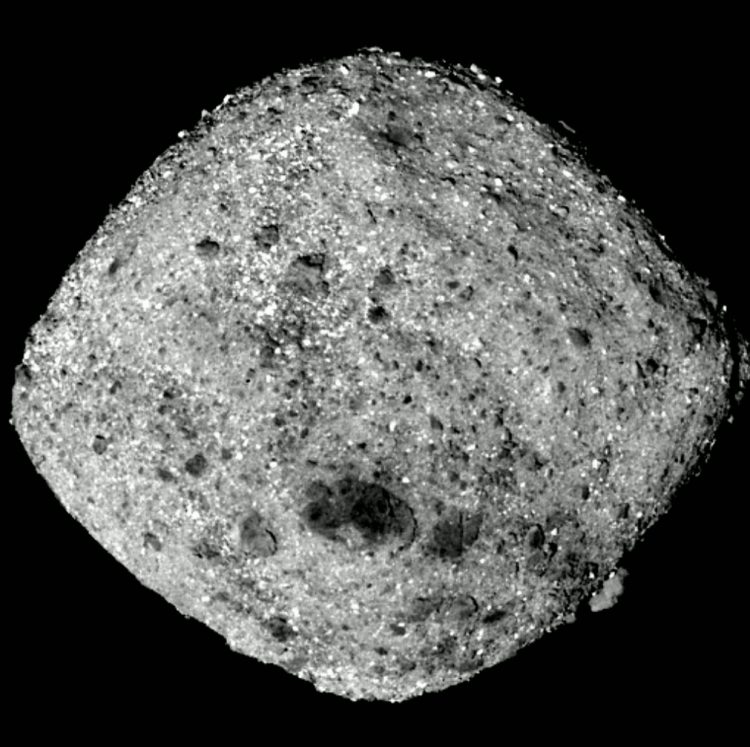 October 20, 2020  Tucson, Arizona – Today NASA touched down "for a tag event" on the mysterious asteroid Bennu and picked up a sample of its rocky surface to bring back to Earth for study.  
"Everything went perfect! And we've never done this before!"
– Dante Lauretta, OSIRIS-REx Principal Investigator, Univ. of Arizona – Tucson, a few minutes after the spacecraft touched down, gathered sample and rose again
At 5 PM Eastern,  NASA began its official NASA TV stream of its first ever attempt to collect an asteroid sample from Bennu by its spacecraft of very long name:  "Origins, Spectral Interpretation, Resource Identification, Security-Regolith Explorer" (OSIRIS-REx).
The actual brief landing and take off was successful at 6:12 PM EST on October 20, 2020,

Bennu's Surprising Rocky Surface
When NASA's OSIRIS-REx spacecraft first arrived at asteroid Bennu in December 2018, its close-up images confirmed what mission planners had predicted nearly two decades before: Bennu is made of loose material weakly clumped together by gravity, and shaped like a spinning top. But there was a big surprise. Scientists had expected Bennu's surface to consist of fine-grained material like a sandy beach, but instead OSIRIS-REx was orbiting a rugged surface of rocks and boulders – some the size of cars, the size of houses and even one the size of a football field.
Click to enlarge this beautiful Bennu video to full screen.
When it is time, OSIRIS-REx will use the TAGSAM (Touch-and-Go-Sample-Acquisition-Mechanism) instrument to collect a sample of regolith from Bennu. TAGSAM is an articulated arm on the spacecraft with a round sampler head at the end. During the Touch-and-Go maneuver (TAG), the sampler head will be extended toward Bennu, and the momentum of the spacecraft's slow, downward trajectory will push it against the asteroid's surface for about five seconds—just long enough to obtain a sample. At contact, nitrogen gas will blow onto the surface to roil up dust and small pebbles, which will then be captured in the TAGSAM head.
After the spacecraft fires its thruster to back-away from Bennu, the mission team will measure the amount of sample collected by spinning the spacecraft with the TAGSAM arm extended. They will then compare the change in the spacecraft's inertia with a previous, empty-TAGSAM spin to ensure that enough sample was collected. The spacecraft has three nitrogen gas canisters on board, allowing for three sampling attempts.  Once it is determined that sample collection is successful, the TAGSAM head will be placed in the Sample Return Capsule for return to the Earth. After successful stowage, the spacecraft will be put in a slow drift away from Bennu to a safe distance, where it will stay until its departure in March 2021 for the Return Cruise Phase back to Earth and Bennu sample return in September 2023.
---
NASA OSIRIS-REx: https://www.nasa.gov/osiris-rex

© 1998 - 2021 by Linda Moulton Howe.
All Rights Reserved.